Anna Baker
Granite City | Thursday, December 9 2021 |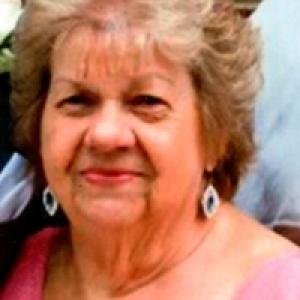 Anna Mae Baker, 78, of Granite City. IL., passed away in her home Thursday, December 9, 2021, surrounded by her family.
Anna was born to the late General Taylor and Mary (Bloomfield) Cooper on July 20, 1943, in Portsmouth, Ohio.
She married Roy Baker on May 14, 1994, in Edwardsville, IL, he precedes her in death.
Anna was a member of The Vine Community Church in Cottage Hills, IL. She enjoyed watching Cardinal's Baseball, traveling, spending time, and making memories with her friends and family; and enjoyed buying and selling antiques, which she made into her career.
She is survived by 2 daughters; Teresa (Jeff) Lewis and Cindy Davis: 2 sons; Rusty (Teri) Davis, Gary Davis: 16 grandchildren, 12 great-grandchildren: 2 brothers; Don (Carol) Cooper, Gary (Cinda) Cooper: 3 sisters; Alma Wolfe, Betty McNamera and Vickie Bell.
Besides her husband and parents, Anna is preceded in death by 9 brothers and sisters and a daughter-in-law, Beth Davis.
Visitation will be from 11:00 am until the time of service at 1:00 pm, Friday, December 17, 2021, at Wojstrom Funeral Home, Granite City, IL.
Online guestbook and obituary information can be found at www.wojstrom.com
Obit Provided By:
Wojstrom Funeral Home & Crematory Inc