Amma Read
Maryville | Tuesday, April 5 2022 |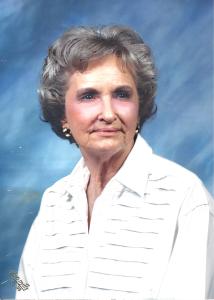 Amma L. Read, age 96, of Maryville, IL, born January 17, 1926, in Alton, IL, passed away on April 5, 2022, at Liberty Village Care Center, Maryville, IL.
Amma is a graduate of the Alton Memorial School of Nursing and worked 22 years at St. Anthony's Hospital in Alton as an LPN. She loved to travel, seeing all 50 states and traveling abroad. Her favorite trips were to Jerusalem and Africa. She had a strong faith in God and volunteered for Meals on Wheels after retirement. She gave her family many years of enjoyment with Sunday dinners "at the farm." She was a member of the Evangelical United Church of Christ in Godfrey, IL.
She was preceded in death by her parents, Seth and Laura (nee Karns) Burleson, and her two siblings, Earl and Helen.
She is survived by her two daughters, Pam Freebersyser of Maryville, IL, and Marsha (Dee) Ketchum of Godfrey, IL; 5 grandchildren: Michelle (Dave) Kuschel, Damon (Christina) Vermaux, Stephanie Engle, Derrick (Kerri) Ketchum, and Kendra (Don) Taul; 8 greatgrandchildren: Chance (Sam), Devin, Alec, Gabrielle, Aaron, Evie, Braden, and Logan. She was also blessed with 2 great-great-grandchildren, Brooklyn, and a baby girl coming; and she is an aunt to Ted, Carole, Karen, Brenda, and Mike.
Memorial visitation will be held from 4 to 6 p.m. on Tuesday, April 12, 2022, at Barry Wilson Funeral Home in Maryville, IL.
A memorial service will immediately follow visitation, beginning at 6 p.m., with Rev. Jenn Sowell Gover officiating.
The family requests that memorial donations be given to the Evangelical United Church of Christ in Godfrey, IL. Donations may be made at the visitation or mailed to Barry Wilson Funeral Home, 2800 N. Center Street, Maryville, Il 62062.
Condolences may be expressed to the family at barrywilsonfuneralhome.com
Obit Provided By:
Barry Wilson Funeral Home & Cremation Services