Alice Hilgert
Jerseyville | Saturday, November 26 2022 |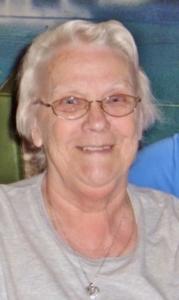 Alice Jean Hilgert, 87, most recently of Jerseyville, passed away on November 26, 2022, at River Crossing of Alton Nursing Home after a brief illness.
Alice Jean was born to Chester Duncan Colman and Dorothy Cleora (Leonard) in Alton on October 13, 1935. She attended Alton High School, graduating in 1953. An avid bowler at Alton's Bowl Haven, she was introduced to James John Hilgert, a former Marine World War II veteran from St. Paul, MN, who taught at Western Military School. They were married on September 28, 1958, at St. Mary's Church in Alton. He preceded her in death on December 1, 1976.
Alice Jean worked as a secretary at Millers Mutual in Alton upon high school graduation. She was a housewife until Jim's passing when she worked as a transcriptionist for the Alton Children's Clinic and as a study hall monitor at Alton High School. She later worked at St. Joseph's Hospital in Alton in Admitting until it closed, and then she retired from Wood River Hospital shortly before it closed in 2000.
Alice Jean is survived by her sons Mark of Alton, Paul (Carla) of Alton, and John (Katie) of Gillespie, and her daughter Laura (Todd) Burton of Grafton. MaJean had ten grandchildren Shelby, Sawyer (Kayla), Rebecca, TJ (Taylor), Ian (Crystal), Nigel, Hunter, Mollie, Benjamin, and Jonah. Alice Jean had five great-grandchildren. She is also survived by her sister, Carolyn Sue VanTrease of Pearl and Sue's family, who Aunt Jean loved dearly.
Besides her husband and parents, Alice Jean was preceded in death by her daughter-in-law, Toni Fry-Hilgert, and her brother-in-law, Edgar Larry VanTrease.
Alice Jean designated the 5 A's Alton Area Animal Shelter for memorials. It is located at 4530 N. Alby St. Godfrey, IL 62035.
As per Alice Jean's wishes, there will be no services, and her burial will be private.
Paynic Home for Funerals in East Alton is in charge of arrangements, and an online guestbook is available at www.paynicfh.com.
Obit Provided By:
Paynic Home for Funerals