Robert M. 'Bob' Brockway Jr
Godfrey | Sunday, August 23 2020 |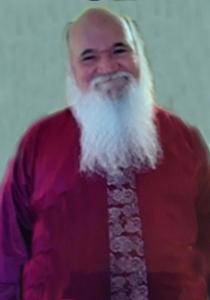 GODFREY ' Robert M. 'Bob' Brockway Jr., 67, died at 6:00 a.m., Friday, August 28, 2020 at his residence, under the care of OSF St. Anthony's Hospice.
He was born on December 26, 1952 in Jacksonville and was the son of Robert M. Brockway Sr. and Martha Campbell.
He married Susan (Hill) on July 10, 2016 at the home in Godfrey and albeit far too short, they have shared in many wonderful times together throughout their 4 years of marriage.
Bob began working at Consolidated Grain and Barge Company, in both Naples and Alton, prior to accepting a position with American Milling in Pekin and Cahokia. Prior to his retirement, he worked as a flooring installer with US Flooring, and was honored to have been part of the team that installed flooring and provided floor maintenance at the White House in Washington, DC.
Bob sought to live his simply and to the fullest. He would give the shirt off his back to anyone in need and never expected anything in return. His greatest joys came from time spent surrounding himself with his friends and family.
Surviving are his wife, Susan Brockway of Godfrey; a son, Robert M. Brockway III of Anchorage, Alaska; a step-daughter, Jessica Hill of Jacksonville; two granddaughters, Stephenie Phillips Brockway and Sarah Phillips; two step grandsons, Brody and Trey Clayton; a brother and sister in-law, William and Rita Brockway of Bluffs; his cousins, Mary Ann (John) Dundon of Jacksonville; Jim (Karen) Traw of Bluffs and Sandy Wyatt of Magnolia, Texas; along with numerous nieces, nephews and extended family members.
He was preceded in death by his father, Robert M. Brockway Sr.; his mother, Martha Campbell; as well as a sister, Joni Brockway.
Visitation will be from 4 to 6 p.m., Thursday, September 3, 2020 at Crawford Funeral Home in Jerseyville.
In lieu of flowers or plants, memorials may be given to the family in care of the funeral home.
Obit Provided By:
Crawford Funeral Home