January 27 2020 1:44 PM
| updated January 27 2020 1:49 PM
Listen to this article
JERSEYVILLE - A new woman-owned, small business storefront, Deer Lane Boutique in Jerseyville, offers cute and comfortable clothes for women and kids.
Subscribe Now to Breaking News
The storefront opened on November 1, expanding off of what was first only an online boutique that has been around since January 2018. Ever since Deer Lane Boutique first launched online, it has kept growing, gaining traction of women who simply love the clothes the store has to offer.
"The mission of Deer Lane Boutique is to offer affordable and stylish fashion for the everyday lady, the busy businesswoman, and the memory-making momma's out there! Deer Lane Boutique also has a kids line to offer your kiddos fun, unique and functional pieces that don't break the bank. The main focus of Deer Lane Boutique is making others feel good about themselves while feeling good in their clothes," said owner Nicole McKenney.
Deer Lane Boutique was created by McKenney and she is the only employee at her
business. Despite doing everything herself, from the very beginnings of her online store to opening up her brick and mortar location, she credits her family for supporting her small business.
"Without my family by my side and their endless support, there would be no way this vision would have become a reality," said McKenney.
Article continues after sponsor message
The Deer Lane Boutique storefront has been a great addition to Jerseyville, giving local customers a fresh option for fashion, within their community. Local customers have enjoyed the chance to come out and shop in person with Nicole whenever they are in need of new clothes. Her online boutique is still very much up and running for those not local to Jerseyville. All of the support from Jerseyville locals to those shopping online at Deer Lane Boutique across the country truly means a lot. Shopping small means that you are directly supporting a local woman and her family.
"To say that I am over the moon happy would be an understatement! I truly love this community and love this store and the best part about loving both is being able to bring the two together to create a small piece of what I hope is a bright future for not only my family but other families in our community as well," said McKenney
Community is a big part of Deer Lane Boutique, and one of McKenney's favorite things about owning a store is that it has brought to her the platform and ability to give back in big ways. Aside from her business success, she describes giving back to her community as one of her biggest accomplishments.
"Even with opening a new location, still being able to run multiple fundraisers to give back to our community is a big success. The outpouring of love this community has shown for my business does not go unnoticed and I am thankful every day to be able to wake up and do what I do. I personally think the key to Deer Lane Boutique being a success is the relationships that I have been fortunate enough to make with my customers. I truly care if my customers are happy and that they love what they purchase from Deer Lane Boutique," said McKenney.
Deer Lane Boutique is located at 117 S. Washington St. Jerseyville, IL 62052. They are open Tuesdays 10-6, Wednesday and Thursday 10-2, Fridays 3:30-6 and the first Saturday of each month 9-1. You can also shop online at http://www.deerlaneboutique.com/ and follow Deer Lane Boutique on Facebook or join the VIP shopping group at Deer Lane Boutique VIP's.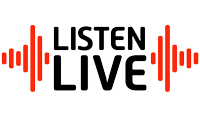 "Fleetwood Mac - Rhiannon (Will You Ever Win)" now playing on The Eagle, the Riverbend's only Classic Rock station. Check out Riverbender Radio Today and Listen to Win!