Listen to this article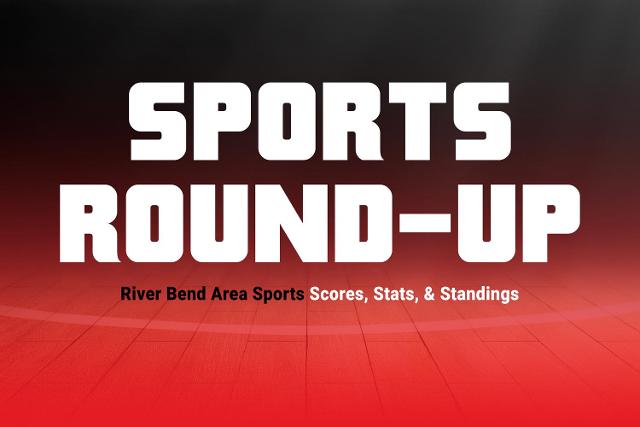 BOYS BASKETBALL
Get The Latest News!
Don't miss our top stories and need-to-know news everyday in your inbox.
FRIDAY RESULTS
GRANITE CITY 42, ALTON 39 (OT)
In a hard-fought Southwestern Conference matchup at Alton Friday night, the Redbirds were defeated by some great three-point shooting from the Warriors.
Granite made 10 threes en route to grab their 14th win of the season.
"Granite City beats you with threes, Alton head coach Dylan Dudley said. "They can really shoot. When they make 10 threes, they're hard to beat."
The Warriors scored the go-ahead basket to make it 42-39 with 13 seconds left in the game. The Redbirds went the other way and tried to tie with four seconds left but the shot didn't go.
For Alton Byron Stampley led with 16 points while Prince Clanton-el had eight.
The Redbirds will be back in action twice this week when they host the Bellevilles. They'll take on East on Tuesday and West on Friday, both games starting at 7:30 p.m.
As for Granite City, they'll have a tough test when they host one of the best 1A schools in the state in Gibualt. That game is at Granite on Tuesday at 7:30 p.m.
PANA 53, PIASA SOUTHWESTERN 49 (OT)
Southwestern rallied to tie the game and force overtime, but Pana scored seven of the period's 10 points to take the home win over the Piasa Birds in a South Central Conference game.
Ian Brantley led Southwestern with 19 points, while both Collin Robinson and Hank Bouillon hit for eight points apiece.
The Panthers are now 14-11, while the Birds go to 14-12.
COLLINSVILLE 58, EAST ST. LOUIS 46
Collinsville jumped out to a 20-5 first-quarter lead and didn't look back in a critical Southwestern Conference win over East Side at the Lindenwood University-Belleville Gym.
Jake Wilkinson led the Kahoks with 20 points, while Jamorie Wysinger added 17 points and Nick Horras had 10 points. D'Necco Rucker led the Flyers with 16 points, while Macaleab Rich was held to a season-low nine points.
Collinsville is now 18-9, while East Side goes to 17-5.
CARLINVILLE 58, STAUNTON 51
Three players scored in double figures for Carlinville in their win over Staunton in a South Central Conference game at the Carlinville Big House.
Ryenn Hart led the Cavaliers with 20 points, while Tristan Thompson and Dominic Alepra both had 11 points each. Brady Gillen led the Bulldogs with 12 points, while Aaron Boone added 11 points.
Carlinville is now 6-16 on the year, while Staunton goes to 10-14.
HARDIN CALHOUN 70, WHITE HALL NORTH GREENE 35
Chase Caselton had a big game with 20 points as visiting Calhoun doubled up on North Green a the Spartans' Gym.
In addition to Caselton, Connor Longnecker added 14 points for the Warriors, Landon Sievers scored 13 points and Chase Ralston had 10 points.
Jacob Hinsey led North Greene with 12 points, while Reese Scott came up with 11 points.
Calhoun is now 9-17, while North Greene falls to 6-18.
EDWARDSVILLE, 33, BELLEVILLE EAST 32
[ALSO: Tillman Hits Game-Tying Three, Key Free Throws To Help Tigers Win Over Belleville East 33-32, Holds Jordan Pickett To 10 Points]
MARQUETTE CATHOLIC 40, CHRIST OUR ROCK LUTHERAN 38
[ALSO: Silver Stallions Shut Down - Explorers Hand Christ Our Rock First Loss Of Season In Exciting Conference Rematch]
CIVIC MEMORIAL 50, WATERLOO 49
TRIAD 50, HIGHLAND 37
MASCOUTAH 58, JERSEY 42
EAST ALTON-WOOD RIVER 48, ROXANA 43
MATER DEI 48, BREESE CENTRAL 44
COLLINSVILLE 56, EAST ST. LOUIS 48
VIRDEN NORTH MAC 62, VANDALIA 59
FREEBURG 65, SALEM 45
GREENVILLE 55, GILLESPIE 24
Article continues after sponsor message
CENTRALIA 44, MARION 43
SATURDAY RESULTS
CENTRALIA 62, SALEM 34
GIBAULT 63, OKAWVILLE 37
WESCLIN 70, NEW ATHENS 49
FATHER MCGIVNEY 54, LEBANON 33
NOKOMIS 68, HILLSBORO 39
TOLTON 60, EAST ST. LOUIS 59
EDWARDSVILLE 44, WATERLOO 28
PANA 36, TAYLORVILLE 35
MADISON 81, LOVEJOY 61
RAYMOND LINCOLNWOOD 55, CARLINVILLE 31
SPRINGFIELD SOUTHEAST 68, BELLEVILLE WEST 57
MILLER CAREER 79, MATER DEI 53
O'FALLON 55, CHAMINADE 50
CHRIST OUR ROCK 88, GRAYVILLE 52
BELLEVILLE EAST 66, SPRINGFIELD LAMPHIER 33
PINCKNEYVILLE 64, FREEBURG 49
WEST CENTRAL 54, MARQUETTE CATHOLIC 46
GREENFIELD 60, PIASA SOUTHWESTERN 52
CARBONDALE 44, GRANITE CITY 31
MASOUTAH 55, HERRIN 53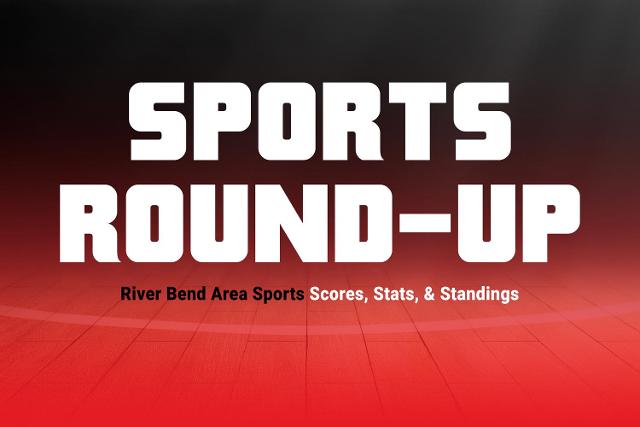 GIRLS BASKETBALL
FRIDAY RESULTS
FATHER MCGIVNEY CATHOLIC 62- RED BUD 16
McGivney jumped to a 17-0 first-quarter lead and had little trouble in seeing off Red Bud on the road.
The Sami Oller-Mary Harkins combination worked well again for the Griffins, as Oller led with 20 points and Harkins added 14 points.
McGivney is now 26-3m while the Musketeers drop to 12-15,
EDWARDSVILLE 53, GRANITE CITY 27
Edwardsville won its season-high fifth straight game in going out to an early lead in taking the win at Granite City's Memorial Gym.
Kaylyn Wiley led the Warriors with 15 points, while Melashia Bennett added six points.
The Tigers are now 14-12, while Granite goes to 5-19.
QUINCY NOTRE DAME 61, CIVIC MEMORIAL 43
BREESE CENTRAL 65, EAST ALTON-WOOD RIVER 37
SATURDAY RESULTS
LINCOLN 61, COLLINSVILLE 27
MATER DEI 61, MILLER CAREER 34
MARISSA 36, NEW ATHENS 24
TAYLORVILLE 59, MOUNT VERNON 54
MASCOUTAH 60, SALEM 34
METRO-EAST LUTHERAN 40, SPRINGFIELD LUTHERAN 33
ATHENS 45, VIRDEN NORTH MAC 38
ALTHOFF CATHOLIC 51, CENTRALIA 22
More like this: