| updated January 19 2023 9:15 AM
Listen to this article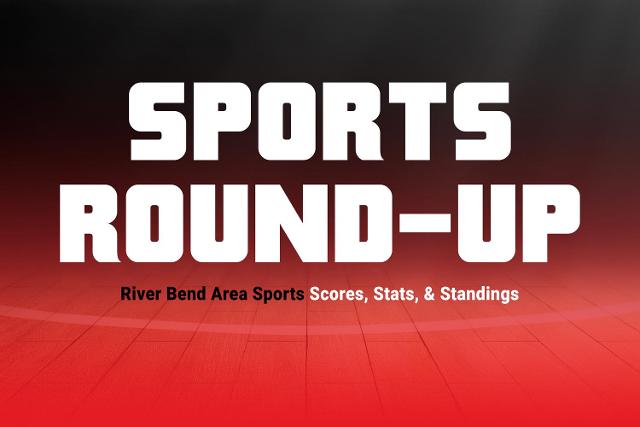 WEDNESDAY, JANUARY 18 SPORTS ROUNDUP
BOYS BASKETBALL
Get The Latest News!
Don't miss our top stories and need-to-know news everyday in your inbox.
PIASA SOUTHWESTERN 47, STAUNTON 28
In the semifinals of the 104th Macoupin County tournament at Bunker Hill's Hlafka Hall, Southwestern outscored Staunton in the final three quarters 38-16 to take the win and advance to Friday night's final.
Ian Brantley led the Piasa Birds with 12 points, while Rocky Darr added 11 points.
Southwestern is now 10-10 and advances to the final against Virden North Mac, who won over the host Minutemen 47-45 in the second semifinal. The championship game is set for 7:30 p.m. on Friday.
GRANITE CITY 51, EDWARDSVILLE 50
[ALSO: Gaston's Three At The Buzzer Gives Granite Dramatic 51-50 Win Over Edwardsville In Jersey Mid-Winter Classic]
ST. LOUIS LIFT FOR LIFE ACADEMY 52, COLLINSVILLE 47
In the first round of the Belleville East Chick-Fil-A Classic, three LFL players scored in double figures to help the Hawks hold off Collinsville
Jake Wilkinson led the Kahoks with 13 points, while Jamorie Wysinger added nine points.
Collinsville is now 13-8 and will play against Hazelwood Central
In the other fixtures played on Wednesday, also in the Macoupin County Tournament, Carlinville won in the consolation semifinal over Mt. Olive 72-56. Meanwhile, at the 40th Nashville Invitational tournament, KIPP Academy of St. Louis defeated Metro-East Lutheran in the consolation semifinals 73-34.
Article continues after sponsor message
In a regular season game, Marissa-Coulterville got past East Alton-Wood River 47-46.
GIRLS BASKETBALL
BELLEVILLE ALTHOFF CATHOLIC 43, MARQUETTE CATHOLIC 28
In a regular season game, Althoff went off to a 15-2 first-quarter lead and was never headed in taking the home win over Marquette.
Allie Weiner led the Explorers with eight points, while Haley Rodgers added six points.
The Crusaders are now 14-6, while Marquette falls to 12-10.
ALTON 45, BREESE MATER DEI 34
[ALSO: Feeling 22 - Lady Redbirds Top Mater Dei To Move On To Highland Tourney Championship Game And Remain Undefeated]
COLLINSVILLE 56, WATERLOO 44
In the consolation semifinals of the 36th Highland Invitational, Collinsville had three players in double figures in their win over Waterloo to advance to Saturday's final.
Talesha Gilmore led the Kahoks with 20 points, while Megan Janson scored 12 points and Ella Guerrero added 11 points.
Collinsville goes to 12-11 and will play Nashville, who defeated Taylorville 51-49 in the other semifinal, in the consolation final Saturday morning at 10 a.m. The Bulldogs are now 14-8.
If you have an item for the Sports Roundup, please E-mail the results and statistics to Dan Brannan at dbrannan@riverbender.com, or you may text the results to (618) 623-5930, and it will be used in that day's Riverbender.com/EdGlenToday.com Sports Roundup. We will accept both high school and junior high school results for the Sports Roundup.
More like this: