| updated February 24 2023 8:26 AM
|
Listen to this article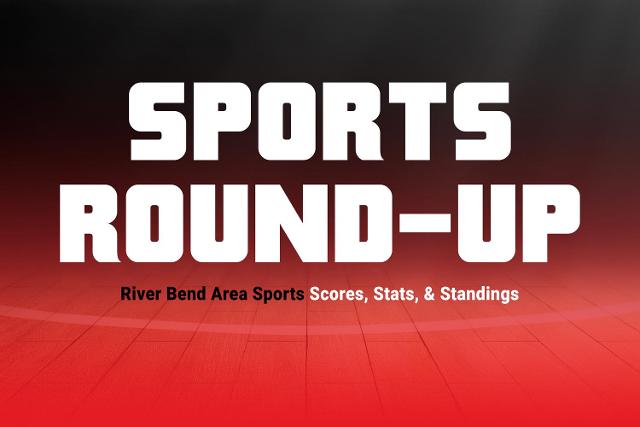 WEDNESDAY BOYS BASKETBALL POSTSEASON ROUND-UP
Get The Latest News!
Don't miss our top stories and need-to-know news everyday in your inbox.
BROOKLYN LOVEJOY 57, MARYVILLE CHRISTIAN 44
In the second semifinal at Dupo, Lovejoy got off to a quick lead and never trailed as the Wildcats eliminated MCS.

The Lions were led by Issac Ballard, with 14 points, and Kai King, who hit for 12 points. Jamal Brown led Lovejoy with 20, while Shantez Holliday came up with 17 points.

GIBAULT CATHOLIC 67, FATHER MCGIVNEY 43
[ALSO: Huber Leads With 16 points, Strong Inside Game By Gibault Helps Hawks To 67-43 Win Over Griffins In Class 1A Dupo Regional]
MADISON 78, HARDIN CALHOUN 56

In the Lincolnwood second semifinal, Madison jumped out to a 35-19 halftime lead in going on to defeat Hardin Calhoun 78-56 and go on to the final.

The Trojans are now 17-12 and face the host Lancers, who won the first semifinal over Bunker Hill 49-24, in the final Friday night at 7 p.m. The Warriors end their season 12-20.

Lincolnwood is now 24-7, while the Minutemen conclude the season at 10-21.
JACKSONVILLE ROUTT CATHOLIC 67, GREENFIELD 43
SPRINGFIELD CAVALRY 69, WINCHESTER WEST CENTRAL 68
ROXANA 34, PIASA SOUTHWESTERN 24
[ALSO: Roxana Beats Southwestern To Earn Trip To Regional Title Game]
GREENVILLE 65, SALEM 56
PANA 58, HILLSBORO 55
MARQUETTE CATHOLIC 57, LITCHFIELD 38
In the first semifinal at the Litchfield gym, Marquette, after being in an 18-18 halftime tie, outscored the host Purple Panthers in the second half 39-20 to take the win and move on to the final.

Braden Kline had a big game for the Explorers with 21 points, while Jaden Rochester added 12 points and Parker Macias hit for 10 points.

Article continues after sponsor message
Marquette improves to 20-12 and will face Pana, a 58-55 winner over Hillsboro in the second semifinal, Friday night at 7 p.m. Litchfield ends the season at 17-14.

JERSEY 57, HIGHLAND 52
The Panthers improved to 16-16 on the season after upsetting Highland in the second regional semifinal at Civic Memorial High School.
Jaxon Brunaugh led Jersey with 14 points while Ayden Kanallakan and Francis Vogel each scored 10. Easton Heafner scored eight, Tanner Brunaugh had seven, Drake Gotten had four, and Logan Meisner had three.
The Panthers will meet Triad in the Regional Finals at 7 p.m. Friday night at CM.
TRIAD 43, CIVIC MEMORIAL 30
[ALSO: Eagles Lose Physical Battle To Triad Ending Their Season In Regional Semis]

EAST ST. LOUIS 74, TAYLORVILLE 35
East St. Louis led from start to finish, outscoring Taylorville in the second half 44-8 to take the win and move on to Friday's final at the Jacksonville Bowl.

Robert McCline led the Flyers with 14 points, while Macaleab Rich added 11 points and Cameron Boone scored 10 points.

East Side is now 21-8 and will play the host Crimsons, a 64-56 winner over Chatham Glenwood, in the final Friday night at 7 p.m. The Tornadoes were eliminated with a 4-28 record.

QUINCY 71, ALTON 42
COLLINSVILLE 71, EDWARDSVILLE 56
[ALSO: Wilkinson Leads All Scorers With 20 Points: Kahoks End Tigers Season With 71-56 Boys Regional Win]
BELLEVILLE EAST 69, GRANITE CITY 35
O'FALLON 55, BELLEVILLE WEST 48
In the second semifinal at the OTHS Panther Dome, the host Panthers rallied from a 39-34 third-quarter deficit to outscore West in the fourth 21-7 and eliminate the Maroons.

Rini Harris led O'Fallon with 16 points, while Jaeden Rush scored 15 points and Koby Wilmoth came up with 12 points. West was led by Myles Liddell's 17 points, while Brandon Scott added 10 points.

The Panthers are now 23-7 and meet Belleville East, who eliminated Granite City 69-35 in the first semifinal, in Friday night's final at 7 p.m. The Maroons' season ends at 14-16.

The Lancers move on to the final at 26-6, while the Warriors end their season 16-15.

More like this: