Listen to this article
TUESDAY, JANUARY 25 SPORTS ROUNDUP
Get The Latest News!
Don't miss our top stories and need-to-know news everyday in your inbox.
GIRLS BASKETBALL
REGULAR SEASON
MARQUETTE CATHOLIC 53, HIGHLAND 45: Marquette reached the 20-win level on the season with their victory at Highland's gym.
The Explorers led after the first quarter 16-9, with the Bulldogs cutting the lead to 26-24 at halftime. Marquette went extended the lead back to 36-29 after three quarters, then outscored Highland in the fourth 17-16.
Alyssa Powell, Chloe White and Abby Williams all scored 13 points each to lead the Explorers, while Hayley Porter hit for eight points and Kamryn Fandrey netted six points.
Marquette is now 20-6, while the Bulldogs go to 6-21.
BELLEVILLE WEST 60, COLLINSVILLE 46: In a Southwestern Conference game, Belleville West pulled away in the second half to defeat Collinsville at the Maroons' gym.
West led at the end of the first quarter 15-12, but the Kahoks rallied to take a 30-24 lead at halftime. The Maroons came right back to go ahead after three quarters 37-36, then outscored Collinsville in the fourth quarter 21-10.
Jenna Scheller led the Kahoks with 17 points, while Talesha Gilmore had eight points, Elle Guerrero had seven points, Jordan Gary came up with six points, Katie Bardwell had four points, Emma Hrabusicky scored three points and Ricki Merlak scored a single point.
West is now 11-11, while Collinsville slips to 14-12.
In another game on the schedule, Piasa Southwestern defeated Staunton 42-36, while the result of the game between Alton and East St. Louis wasn't available at press time.
CARROLLTON LADY HAWK CLASSIC
WINCHESTER WEST CENTRAL 48, METRO-EAST LUTHERAN 37: In the first game of day three of the Lady Hawk Classic in Carrollton, West Central pulled away in the second half to take the win over Metro-East.
The Cougars led from wire-to-wire, holding leads of 14-11, 20-17 and 34-26 after the first three quarters, outscoring the Knights 14-11 in the final quarter to take the win.
Leticia Bennasar led Metro-East with 11 points, while Lexi Bozarth had seven points, Lexi Bozarth scored seven points, Sarah Huber, Claire Sherfy and Cameron Williams had four points each and Emma Lorenz came up with two points.
The Knights are now 1-14 on the season.
GREENFIELD NORTHWESTERN 54, HARDIN CALHOUN 44: In the final game of the evening, Northwestern used a big fourth quarter to defeat Calhoun to advance.
The Warriors and Tigers were tied after one quarter 12-12, with Northwestern going ahead at halftime 24-18, then maintained the lead at 36-30 after three quarters. The Tigers then outscored Calhoun 18-14 in the final period to seal the win.
Jaelyn Hill led the Warriors with 19 points, with Audrey Gidman adding 12 points, Ella Sievers had seven points, Kate Zipprich scored four points and Maddie Buchanan hit for two points.

Calhoun is now 5-5 on the season.
In the middle game of the tripleheader, Nokomis defeated Jacksonville Routt Catholic 50-44.
BOYS BASKETBALL
EAST ALTON-WOOD RIVER 49, GILLESPIE 37: EAWR used a pair of big middle quarters to take a win over Gillespie at The Pit.
Article continues after sponsor message
The Miners led after the first quarter 10-9, with the Oilers going ahead at halftime 31-21, extending the lead to 43-27 after three quarters, with Gillespie outscoring EAWR in the fourth 10-6.
Brayden St. Peters led the Oilers with 11 points, with Seth Slayden scoring 10 points, Devon Green and Zach Lybarger each had eight points, Jakob Gerber came up with six points and both Lucas Moore and Tyler Robinson scored three points apiece.
EAWR is now 8-12, while the Miners go to 2-11.
COLLINSVILLE 68, HIGHLAND 42: Collinsville followed up on their win in the Belleville East Classic by leading from start to finish in their win over Highland at Vergil Fletcher Gym.
The Kahoks held leads of 15-11, 40-23 and 54-33 after the first three quarters, outscoring the Bulldogs in the fourth 14-9.
Jake Wilkinson was one of three Collinsville players in double figures with 17 points, while Matt Clark had 12 points, Deante Franklin came up with 11 points, Nick Horras had nine points, Tray Swygeart scored seven points, Devin Davis had four points and Dayton Horras, Adam Rimar, Matt Shelton and Jamorie Wysinger all had two points each.
The Kahoks are now 17-5, while Highland drops to 9-14.
MASCOUTAH 69, JERSEY 42: Mascoutah led all the way through in taking the Mississippi Valley Conference game over Jersey at Havens Gym.
The Indians led all the way, with advantages of 21-10 after the first quarter and 37-25 at halftime, outscoring the Panthers in the second half 32-17.
Tanner Brunaugh led Jersey with 12 points, while Sam Lamer scored nine points, Jaxon Brunaugh score eight points, Edward Roberts hit for seven points, Ayden Kanallakan had five points and Drake Goetten scored three points.
Mascoutah is now 17-4, while the Panthers go to 9-10.
CONCORD TRIOPIA 49, HARDIN CALHOUN 35: In the Triopia tournament, the host Trojans pulled away in the fourth quarter to defeat Calhoun and advance.
Triopia led after the first quarter 11-7, with the Warriors coming back to tie the game at halftime 18-18. The Trojans led after the third quarter 31-30, then outscored Calhoun in the fourth 18-5 to take the win.
Connor Longnecker led the Warriors with 10 points, while Chase Caselton hit for nine points, Chase Ralston and Cade Sievers had six points each and Cole Lorsbach scored four points.
In other games on the Tuesday program, Litchfield won at Staunton 46-40, Granite City nipped Belleville East at home 63-62, Carlinville defeated Springfield Lutheran 50-21, Belleville Althoff Catholic got past Marquette Catholic 50-48 and Triad defeated Trenton Wesclin 44-37.
MVCHA HOCKEY
MONDAY'S RESULTS
O'FALLON 3, ALTON 2: In a Mississippi Valley Club Hockey Association game on Monday at the East Alton Ice Arena, O'Fallon got past Alton in a close game.
Lawson Bell scored in the first period to give Alton a 1-1 tie after the Panthers got the opening goal, with Max Schleeper also scoring for the Redbirds. O'Fallon scored in the third to take the two points.
Alton outshot the Panthers 38-25, with Redbird goalie Greg Fite making 22 saves.
The Panthers are now 13-5-4, while Alton goes to 7-14-1.
BELLEVILLE 12, TRIAD 2: A 10-goal barrage in the third period broke open a close game, allowing Belleville to take the two points over Triad at East Alton Ice Arena.
Bryce Laycock and Marek Schram scored the goals for the Knights, while Ajay Altman led Belleville with four goals, Sam Karraker and Sean Keck had two goals each and Barrett Lampe, Barrett Nieweglowski, Donald Timon and Nathan Young also scored.
Belleville outshot Triad 44-15, with Evan Arana making 34 saves for the Knights.
Belleville is now 17-5-1, while Triad goes to 9-14-0.
Two other games on Monday, Collinsville vs. Freeburg/Waterloo and Bethalto vs. Granite City, were played, but results weren't available at press time.
If you have an item for the Sports Roundup, please E-mail the results and statistics to Dan Brannan at dbrannan@riverbender.com, or you may text the results to (618) 623-5930, and it will be used in that day's Riverbender.com/EdGlenToday.com Sports Roundup. We will accept both high school and junior high school results for the Sports Roundup.
Read More: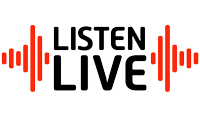 "Maroon 5 feat Christine Agulara - Moves Like Jagger" now playing on The Bridge, the Riverbend's only Today's Hits station. Check out Riverbender Radio Today and Listen to Win!