Tuesday, Jan. 31 Basketball Round-Up & Scores
February 1, 2023 10:52 AM
Listen to the story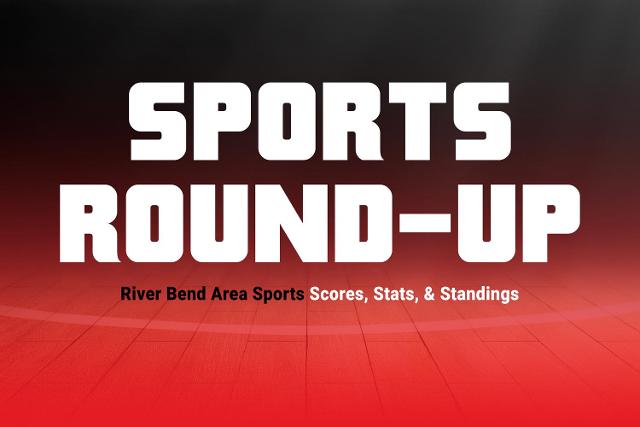 TUESDAY, JANUARY 31 BASKETBALL ROUNDUP
Get The Latest News!
Don't miss our top stories and need-to-know news everyday in your inbox.
GIRLS BASKETBALL
O'FALLON 73, EAST ST. LOUIS 48
O'Fallon jumped out to an early lead and didn't look back in taking the Southwestern Conference win over East St. Louis at the Flyers' temporary home at Mason Clark Middle School.

Arionna Whitt led East Side with 13 points, while Shakara McCline came up with 10 points.

For O'Fallon Shannon Dowell dropped 30 points while Carolyn Foster had 10, and Julia Kelly had nine. D'Myjah Bolds and Haley Tart each scored seven.
The Panthers are now 24-4, while the Flyers slip to 10-18.

EDWARDSVILLE 48, COLLINSVILLE 39
[ALSO: Morningstar Leads With 16, Weller Adds 11, Edwardsville Girls Basketball Team Reaches Break-Even Point With 48-39 Win]
HIGHLAND 63, JERSEY 38
Highland went ahead early, pulled away, and didn't look back in taking the Mississippi Valley Conference win at Havens Gym.

Grace Wilke had a big game for the Bulldogs with 24 points, with Sophie Schroeder coming up with nine points.

Highland is now 20-7, while the Panthers go to 17-11.

MISSISSIPPI VALLEY CHRISTIAN 49, THOMAS JEFFERSON SCHOOL 18
MVCS came out of the gates quickly, taking a 17-1 lead after the first quarter in going on to the win over TJS.

Anna Gaworski led the Warriors with 15 points, while Sarah Markel came up with 14 points.

MVCS is now 11-6 and plays in the Metro Athletic Conference tournament next week, with opponents, dates and times to be announced.
ALTON 80, GRANITE CITY 29
[ALSO: Lady Redbirds Bounce Back With Big Win Over Granite City]
BELLEVILLE WEST 50, BELLEVILLE EAST 33
MASCOUTAH 55, ALTHOFF CATHOLIC 55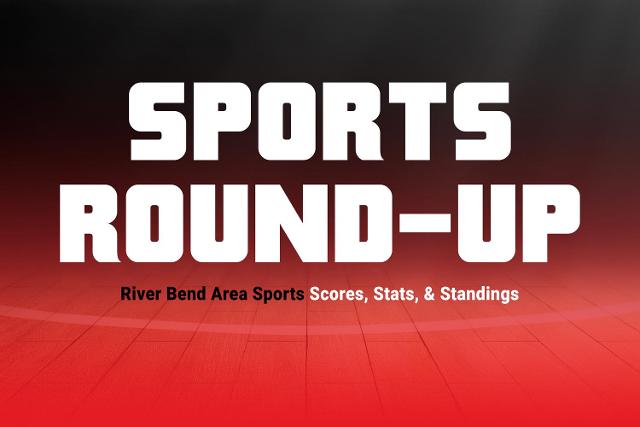 BOYS BASKETBALL
Article continues after sponsor message
CHRIST OUR ROCK LUTHERAN 62, FATHER MCGIVNEY 31
Christ Our Rock used a 25-4 second-quarter run to take a Gateway Metro Conference win at the McGivney gym.

Jackson Rodgers led the Griffins with 12 points, while Noah Garner came up with eight points and Jacob Huber added seven.

The Silver Stallions remain undefeated at 23-0, while MdGivney slips to 11-12.

ALTON 75, HAZELWOOD WEST 64
[ALSO: Redbirds Score Big - Pick Up Important Morale Boost In Non-Conference Win Over Wildcats]
PIASA SOUTHWESTERN 59, EAST ALTON-WOOD RIVER 54
[ALSO: Piasa Bird Boys Basketball Battles Past Oilers, Improve To 14-11]
COLLINSVILLE 59. ST. LOUIS LIFT FOR LIFE ACADEMY 55
Collinsville came from behind to outscore Lift For Life 22-14 in the final quarter to take a close win over the Hawks at Vergil Fletcher Gym.

Jamorie Wysinger had a big game for the Kahoks with 25 points, while Nick Horras came up with 13 points and Zach Chambers scored 10 points.

Collinsville is now 17-9, while Lit For Life goes to 9-8.

COLUMBIA 73, CIVIC MEMORIAL 49
Columbia came back from a first-quarter deficit to take control in the second, outscoring CM in the final three quarters 63-33 to take the win at the CM's gym.

Sam Buckley had another big game for CM with 21 points, while Adam Ogden added 12 points.

Columbia is now 24-2, while CM goes to 11-14.

MISSISSIPPI VALLEY CHRISTIAN 57, THOMAS JEFFERSON SCHOOL 23
It was all MVCS as the Warriors led all the way through to win over visiting Thomas Jefferson in the regular season finale

Tommy Kunz led the way once again for MVCS with 22 points, while Joey Kunz and Cam Golike both came up with 12 points each. Matthias Middendorfer led the Titans with 15 points.

The Warriors are now 25-3 and will play in next week's Metro Athletic Conference tournament, with opponents, dates and times to be announced.
GRANITE CITY 56, WATERLOO 46
GIBAULT 61, VALMEYER 28
FREEBURG 53, OKAWVILLE 23
STAUNTON 71, MOUNT OLIVE 26
BELLEVILLE WEST 57, MASCOUTAH 52
MATER DEI 46, CENTRALIA 44
COLLINSVILLE 59, LIFT FOR LIFE ACADEMY 55
More like this: