Listen to this article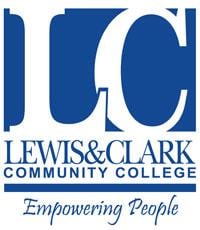 GODFREY - Lewis and Clark Community College's golf team cruised to victory in a three-team match at Mineral Area College, in Farmington, Missouri, over the weekend.
The match pitted the Trailblazers against Mineral Area College and MacMurray College in a contest of singles match play. Lewis and Clark's seven-player team took honors from both schools by a 5 1Ž2-1 1Ž2 score over MacMurray and a 4 - 3 besting of Mineral Area.
Get The Latest News!
Don't miss our top stories and need-to-know news everyday in your inbox.
Dustin Duncan, Joaquin Perez, Jabarri Quarles and Caleb Burk all shut out their opponents by winning their matches. The other team members split or tied their matches to give the Trailblazers the final winning tallies. Zack Moore and Brian Gebben contributed a point and Andrew Simpsion added half of a point by virtue of a tie in hislast match.
Article continues after sponsor message
"This was a true team effort under trying conditions which dogged the event. The chilly temperatures in the low 50s and the breezy winds made play difficult," said Gerald Mozur, L&C's head golf coach. "It is hard to grip the club when your hands are cold and judging club selection is complex because of the winds. Everyone played in the same conditions, but our team kept it together and showed their resilience."
This win follows the Trailblazers' third place finish in the MWAC Conference Championship Tournament Sunday, Sept. 27. at Belk Park.
"We were in the mix until the very end. If a few holes here and there would have turned out differently for us, we would be singing another tune," Mozur said. "The players showed mettle and continued to improve their games."
For the latest Trailblazer athletics news and information, visit http://www.lc.edu/athletics.
More like this: