November 7 2017 2:08 PM
| updated November 8 2017 2:06 PM
Listen to this article
Subscribe Now to Breaking News
ALTON - For the fourth year in a row, TorHoerman Law of Edwardsville will distribute turkeys on a first-come, first-served basis to residents of Alton. Thanks to the joint efforts of generous local families and businesses, THL can provide 500 turkeys to the Alton community.
Residents interested in obtaining a turkey should plan to come at the start time noted below of the following distribution place:
Thursday, November 16th from 10:00 AM – 12:00 PM - 500 turkeys distributed at the Salvation Army at 525 N. Alby Street, Alton, IL
TorHoerman Law started the turkey giveaway four years ago when the firm learned the alarming statistic that over 21 percent of the children in Madison County live in a "food insecure" home. The goal was to make sure that residents from these food insecure homes would be able to share in the great American tradition of a Thanksgiving turkey meal.
Throughout the years, the generous local families and businesses that have come together to provide this important assistance during the holidays have been invaluable. Above all, TorHoerman Law is incredibly grateful to be part of a community that supports its neighbors in times of need.
Article continues after sponsor message
"Bringing awareness to the issue of hunger in our community and maybe helping with a family memory – or, better yet, 500 family memories – is a good place to start," Tor Hoerman, Owner of the firm, said. "I am proud of our staff and all of our generous friends that join us in this initiative, and I look forward to helping not only on November 16 but on many more occasions and in different ways in the future."
The event has been a great success in previous years and as a result, TorHoerman Law has continued to work hard to provide a Thanksgiving meal to those in need. Kristie Stephens, a longtime employee of TorHoerman Law, a resident of Alton, IL., and coordinator of the event, says the event is close to her heart.
"As a member of this community, I see people down on their luck. It started as wanting to give something back to my hometown but has turned into so much more. It's a chance for us to provide a meal for those who most deserve it, especially during the holidays."
If you would like to help TorHoerman Law with the turkey giveaway this year or in the future, please visit the online donation site at https://www.youcaring.com/altonilcommunity-990634.
For more information about the giveaway, please visit https://www.torhoermanlaw.com/giving-back/.
About TorHoerman Law
At TorHoerman Law, personal injury law is all we do. Whether you have been hurt on the job, in a car, or by a drug or medical device you used, you can count on our experienced team to work for you. Since 2009, our office has negotiated more than $3 billion in verdicts and settlements. THL is a group of experienced people that believe in justice for individuals harmed through no fault of their own. To learn more, visit https://www.torhoermanlaw.com/.
Read More:
Related Video: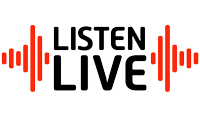 "YES - Time and a Word" now playing on The Eagle, the Riverbend's only Classic Rock station. Check out Riverbender Radio Today and Listen to Win!