Tigers dominate field in annual Havens Cross Country Invitational at Principia College
September 27, 2017 4:25 PM
Listen to the story
Get The Latest News!
Don't miss our top stories and need-to-know news everyday in your inbox.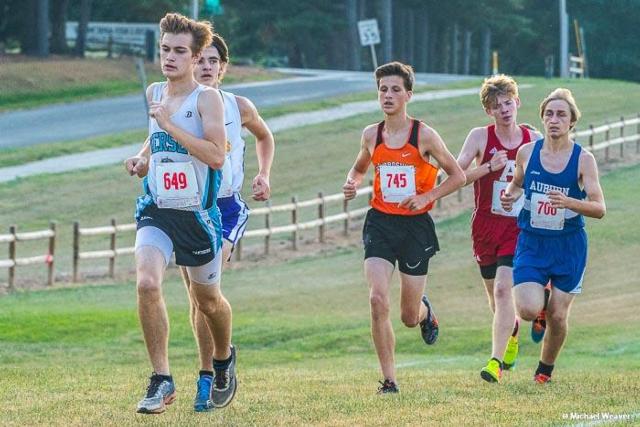 ELSAH – Edwardsville's boys' and girls' cross-country team dominated the other teams in both the boys' and girls' division of the Jersey Havens Invitational Cross Country Meet at Principia College on Monday.
The Tigers showed their depth, using a different lineup than normal to defeat the field.
The Tigers boys won with 27 points in the Havens Invite, followed by Belleville East (39), the host Panthers (91), Civic Memorial (93), Auburn (135), Dupo (151), Belleville Althoff (220) and Alton (236); EHS' girls captured their meet with a score of 23, followed by Belleville East (49), Belleville Althoff (94), the Panthers (107), CM (124) and Alton (172).
Jersey head coach Harold Landon said he thought the meet went well as usual on the outstanding Principia College course. He said the Panthers host the Jersey Havens Invitational and the Mississippi Valley Conference Meet annually. The MVC Meet is set for Oct. 12.
Article continues after sponsor message
The top 15 girls' runners were:
Elise Krone (Edwardsville, 19:30); Seleiya Wilson (Belleville East, 19:45); Hannah Eastman (Belleville East, 19:56); Katelyn Singh (Edwardsville, 19:57); Jaycie Hudson (Edwardsville, 20:24); Hannah Stewart (Edwardsville, 21:03); Riley Vickery (Marquette Catholic, 21:27); Kiara Delgado (Edwardsville, 21:30); Lorie Cashdollar (Edwardsville, 21:57); Kennison Adams (Edwardsville, 22:08); Madelyn Smith (Marquette, 22:17); Kaitlyn Loyet (Edwardsville, 22:36); Tiffani Siekma (Althoff, 22:42); Zoey Lewis (Civic Memorial, 22:57); Hannah Tonsor (Jersey, 23:08).
Other top-finishing runners from the area included Olivia Richey of Carrollton (22nd in 23:44) and Megan Croxford of Alton (45th in 30:05).
The top 15 boys' runners were:
Zach Paneck (Belleville East, 17:01); Holden Potter (Edwardsville, 17:05); Jack Perulfi (Edwardsville, 17:10); Jake Howell (Belleville East, 17:18); Quinten Tichen (Belleville East, 17:29); Henry Gruben (Edwardsville, 17:30); Raleigh Brazier (Edwardsville, 17:31); Christian Cazier (Jersey, 17:32); Todd Baxter (Edwardsville, 17:46); Drew Bertman (Jersey, 17:54); Tyler Duty (Edwardsville, 17:57); Cohl Callies (Civic Memorial, 18:07); Asher Stidd (Jersey, 18:10); Austin Reed (Belleville East, 18:20); Jack Gray (Belleville East, 18:21).
More like this: