Listen to this article
EDWARDSVILLE - Lincoln Middle School in Edwardsville announces 3rd quarter honor roll.
6th Grade Honor Roll
Get The Latest News!
Don't miss our top stories and need-to-know news everyday in your inbox.
Agee, Skylar Brooke
Alexander, Melanie Elaine
Anderson, Marleena Louise
Baugh, Parker William
Bell, Aiva Tierra
Boger, Danica Rene'
Bohannon, Ellie Jayne
Bonney, Kendall Jade
Boyd, Zara Deanne
Bradley, Josephine Rose
Brandt, Charles Lyons
Bristol, Orin Ming Kai Chang
Brown, Haide Jase
Button, Jonas Dylan
Cadagin, Daniel James
Campbell, Mason Michael
Chiarodo, Nicholas Andrew
Clothier, Noah Bentley
Cochran, Addison Mary
Cooper, Brian Roger
Davis, Grant Samual
Deck, Ethan Jin
Donsbach, Estelle Lynette
Dorado, Jorge Sebastian
Dudley, Chase Alexander
Dunlap, Sophia Marie
Elliott, Ava Madison
Elsas, Violet J
Finley, Zoe Anastasia
Ford III, Lance A.
Fredericks, Lillian Ries
Garrett II, Anthony Dewayne
Gieseking, Kami Kay
Gilmor, Isaac Stuart
Goebel, Sara Beth
Goetz, Margaret Ellen Ann
Golliday, Elijah Anthony Louis
Granger, Michael Tajaun
Graumenz, Camdyn Alivia
Gray, Joy Christine
Hanson, Colin
Harmon, Liam Lawrence
Hawks, Tessa Grace
Henke, Dylan Jacob
Henry, Quinn Harrison
Hertz, Margaret Elizabeth
Hicks, Landon Riley
Hoffman, Scarlett Marie
Holmes, Avery Leigh
Holshouser, Logan Patrick
Hunter, Jack Davis
Jackson, Willow Lennon
Johnson, Sawyer Caroline
Jumper, Reagan Louise
Kaiser, Natalie Ann
Kane, Natalie Marie
Keller, Kipton Brandt
Kessinger, Lauren Elaine
Kimmey, Spencer Lawrence
Kolakowski, Reagan Alexis
Krause, Elena Mae
Kupinski, Clayton Becker
Landfried, Alyssa Marie
Lask, William Donald
Lawson, Jace Michael
Lawson, Kailynn Marie
Leeds, Anthony William
Lewis, Alexander James
Lewis, Maxwell Cammack
Liedtke, Trenton Allen
Ludwig, McKenzie Rose
Ludwig, Rylie Danielle
Lueker, Gruvis James
Lugge, Collin David
Lynch, Liliy Marie
Manthei, Lydia Grace
Mapel, Kaitlyn Kay
Martinez-Nolte, Victor Michael
McCord, Ryder Lane
McGee, Xavier Michael
McGinness, Samuel Isaac
McGinness, William Conor
McKean, Desmond Adlai
Mersinger, Reese Margaret
Munro, Euan Christopher
Mupereki, Chelsea
Mupereki, Cheryl
Nativi, William Paul
Nelson, Kaitlyn Sophia
Oehl, Lyra Astrid
Oertle, Liam Charles
Ogden, Sean Patrick
Omotola, Talia Eve
Owens, Parker Allen
Palmer, William Scott
Patel, Sachi Pritesh
Pezza, Graham Charles
Prosise, Emma Nicole
Quart-Ackad, Evan Alexander
Rashman, Benjamin Philip
Rickey, Kennedy Claire
Ring, Alyssa Masako
Robinson, Shelby Nikole
Rosenberger, Jake Bradford
Royer, Olivia Francis
Salyer, Austin Myles
Saucier, BayLee Noelle
Sayuk, Alyssa Rose
Schaeffer, Evelyn Lucille
Schiessl, Eric Martin
Schlarman, Anna Rose
Schneider, Charli
Selimi, Vesa
Shahbaz, Lina Jeanine
Sheryr, Rania
Sisk, Brendan
Sparks, Madison Nevaeh
Spencer, Meghan Adelaide
Stapleton, Brynn Elizabeth
Steiner, Orissa Grace
Swanson, Anna Catherine
Tossey, Johnathan Martin
Vardanyan, Narek Karen
Wallis, Bella Sophia
Ward, Lena Susan
Watts, Carson James
Watts, Cayden Michael
Weber, Julia Noel
Weems, Eli Aaron
White, Eliot Oscar
Wolfe, Alexandra Savannah
Wolz, Olivia Grace
Ziobro, Jillian Grace
Article continues after sponsor message
7th Grade Honor Roll
Abney, Tessa Grace
Altenbaumer, Jaysa Kay
Altgilbers, Brandon Lee
Ambuel, Noah Benjamin
Batchelor, Anders William
Bawa, Gurleen
Beavers, Kennadee Denise
Bennett, Aidan James
Bogle, Justin Robert
Bollinger, Avery Gabrielle
Boys, Austin Joseph
Brophy, Grace Elizabeth
Brown, Emmaleigh Virginia
Brown, Kathryn Elizabeth
Bull, Ethan Lawrence
Capron, Grace Elizabeth
Carlton, Brooklyn Marie
Castelli, August Michael
Chrenka, Blake Elliott
Clayton, Kathryn Piercy
Cohn, Dylan Alexis
Coleman, Dean Exsear
Cosa, Logan Jeremiah
Cross, Xavier Michaels
Csaszar, Nolan Jerome
Demchenko, Chiara Celeste Alexeevn
Diltz, Mia Lorene
Driesner, Vega Dei
Durkee, Maeve Erin
Edwards, Merrick Wayne
Englar, Kendra Tinsley
Fields, Joel Thomas
Frank, Taylor Ann
Freeman, Rimere Alexander
Freeman, Rione Alexander
Fuller, Siena Haley
Garland, Lilian Brooke
Garrett, Campbell Kay
Garrison, William Vaughn
Gaughan, Leah Christine
Ge, Jared Xiang
Gieseking, Kennedy Ann
Gitcho, Zoe Caelin
Goebel, Livia May
Gonzalez, Isabella
Gray, James Raleigh
Grivas, Konstantina
Grote, Carter Michael
Guntrum, Cayman W
Gusewelle, Emerson Grace
Hagedorn, Grady Paul
Hansel, Melanie Renee
Harkey, Gwen Elizabeth
Hatfield, Kaitlyn Elise
Helm, Parker Nash
Henson, Colin Heath
Henson, Emma Rose
Hill, Mark Ambrose
Hilton, Bodi Asher
Hoffman, Lincoln Michael
Holobaugh, Madelyn Grace
Hooks, Lauren Allaine
Horsfall, Ava Ann
Horvath, Connor
Huffman, Campbell Brynn
Iberg, Brayden James
Ihsan, Mayameen
Karcher, Elayna Davis
Kaufmann, Zoe Meixun
Kennett, Polly Elizabeth
Kirby, Liliana Elizabeth
Knef, Ava G
Lewis, Savanna Lee
Lintker, Kylie Elizabeth
Loethen, David Anthony
Luesse, Jude Alexander
Maloney, David Thomas
Martens, Dylan Bradley
Massey, Nora Clare
McEnroe, Braden Patrick
McGee, Isaac Young
McKenney, Evelyn Scott
McMillian, Avery Elizabeth
McOlgan, Isabella M
Meiser, Lily Jane
Mercado-Mendoza, Alexander
Michaels, Jenna Lynne
Mink, Alaina Elizabeth
Nevins, Abigail Grace
Nolan, Avery Lee
O'Neill, Colin Matthew
Ohlau, Madelyn Alexis
Ousley, Mariah Genavecia
Padon, Charles Atwood
Pryor, Maycee Jean
Quaizar, Musa Huzaifa
Rashman, Daniel Alexander
Raymer, Emily Mei
Rojas-Hernandez, Jessica
Ruf, Jackson Sawyer
Sanders, Nolan Elliot
Sapkota, Sisir
Schmidt, Kaylee Ann
Schultz, Keegan Fae
Schumacher, Chase Anthony
Shaw, Allison Jo
Shea, Evan Matthew
Shelton, Ciara Nicole
Shoot, Madilyn Foster
Slagle, Nola Mae
Smith, Nolan Tyler
Snyder III, Jeffrey Scott
Stark, Evan Louis
Straub, Maksine Varvalee
Struble, Colette Leighann
Summers, Andrew John
Tetzlaff, Luke Donald
Thomas, Elena Kaye
Thoron, Bethany Jo
Thoron, Clinton C.
Thoron, Sadie Monet
Verbais, Knox Michael
Vetter, Edie Anna
Walker, Kaleah Icie
Walsh, Jack Dennis
Warr, Alicia Latrice
Weller, Rowan William
Wells, Dalton Michael
Wendleton, Madison Lorraine
Whitaker, Nora Rae
White, Victoria Elizabeth Ann
Wilkinson, Lexi Nicole
Wilson, Eugenia Helen
Wineinger-Halemeyer, Jazmine Violet
Wonders, Shawn Patrick
Woolf, Tylen Ignacio
Young, Livia Carol
Zinschlag, Christiana Mary
Zuercher, Owen Victor
8th Grade Honor Roll
Adamitis, Joseph Ryan
Alexander, Benjamin Charles
Andrews, Jeffrey Michael
Archer, Alaynah Renee
Arendell, Corbin James
Baugh, Hunter Russell
Becker, Derrian Matthew Charles
Bell, Jaylinn Macey
Berning, Owen Jacob
Berning, Quinn Edward
Bertels, Logan David
Bertrand, Logan James
Blanchette, Parker Rush
Borden, Estelle Bright
Bowker, Lily Victoria
Bowser, Maggie Grace
Brueggeman, Dylan Lee
Burkey, Olivia Marie
Burroughs, Geneva Marie
Calvo, Josefa Ann
Caminiti, Caleb Vincent
Conkovich, John Michael
Cooper, Kynnedi Brenae Lynn
Cox, Bryar Lee
Craig, Lillian Grace
Dannenbrink, Drew Michael
Davis, Ana Christine
Davis, Jada Beth
Davis, Liza Madden
Dawson, Nicholas James
Demirer, Kaan Yusuf
Deweese, Abram James
Dickinson, Jack Thomas
Dillon, Derrian
Elliott, Jackson Connor
Elsas, Rosalie Pearl
Evans, Austin Kaori
Feather, Hannah Melinda
Finckbone, Micah Morrison
Forinash, Nolan Warner
Fox, Marley Jade
Funk, Adam Hall
Garland, Payton Elise
Geggus, Brooke Elizabeth
Geminn, Ali Kaye
Goclan, Kaya Alexis
Gorniak, Shelby Addison
Greenwood, Addison Mae
Haire, Jayden Aaron
Halford, Lily Isabella Ann
Halford, Lola Addison
Hall, Landon Robert
Harmon, Rigby Conway
Harvey, Alexandria Lynn
Hawk, Hyrum Robert
Henson, Andrew Robert
Hollis, Aubri Jane
Holshouser, Dylan Denise
Horton, Maxwell William
Hubbard, Madeline Rose
Huff, Ethan Daniel Everett
Jackson, Grace Andrea
Jackson, Kennedy Sarah
Jackson, Scoutyn Harlow
Jackson, Sydney Olivia
Kathriner, Milo Zane
Kaur, Diya
Kusmierczak, Benjamin Nolan
Levinson, Tricity Tylyn James
Lewis, Wasani Lino
Long, Katelyn Nicole
Loomas, Jordynne Zoi
Looper, Landon Kyle
Lugge, Adam Joshua
MacMillan, Riley Johanna
Mars, Jaida Sadiya
Marshall, Mia Caroline
Martin, Finn Thomas
Matthews, Emalie Rae
McArtor, Madison Jordan
McDonald, Cory James
McDonald, Ella Marie
McDonald, Kelen Thomas
McGinness, Ian Richard
McIntyre, Kellen William
Mitchell, Clayton Josiah
Mize, Isabelle Allene
Monk, Jadyn Gabriella
Moore, Colleen Grace
Mulcahy, Abigail Elaine
Muratov, Ariana
Myung, Hannah Haeju
Nichols, Layne Michael
Noll, Reece Alexander
Oertle, Grace Robyn
Oslund, Annabelle Paige
Perham, Liya Haneul
Poettker, Reid Nicholas
Poneleit, Jackson David
Proctor, Josie Anne
Quart-Ackad, Merissa Ava
Rives, Keira Maxine
Ruehl, Brenna Ellen
Ruehl, Derek Murray
Salyer, Andrah Marie
Sayuk, Olivia Elise
Schultz, Drake Douglas
Segura, Annalisa Faith
Selimi, Eliona Viola
Seymour, Bryce Richard
Shahbaz, Maysaa Nicole
Sivia, Austin Michael
Smith II, Dontrel Demond
Spears, Cole Fredrick
Spencer, Emmaline Mae
Stacy, Preston Michael
Stafford, Valarie Gwen
Stearns, Simon Kelly
Steelman, Brayden Welsh
Story, Joi Danielle
Tandon, Erica
Thompson, Gabrielle Elaine
Thothong, Thaksaphon
Tossey, Daniel James
Turner, Macy Lee
Varela, Dayami
Wagenblast, Maren Virginia
Warner, Liv Renee
Waymire, Benjamin Michael
Weaver, Yale Joseph
Whisenand, Carter Stephen
Wilfong, Amelia Elizabeth
Wilkins, John Thomas
Winkler, Colette Ann
Wylie, Caroline Ann
Read More: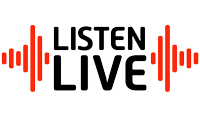 "RUSH - Cinderella Man" now playing on The Eagle, the Riverbend's only Classic Rock station. Check out Riverbender Radio Today and Listen to Win!