Listen to this article
GODFREY - St. Ambrose Catholic School has announced its 2nd quarter honor roll lists.
Honor Roll:

Bennett Anderson (4th)
Stuart Clark (4th)
Emma Crews (4th)
Erin Crawford (4th)
Noah Delehanty (4th)
Adelyn Labrenz (4th)
Leon Kerkemeyer (4th)
Averie Kochan (4th)
Lydia Kribs (4th)
Genevieve Merkle (4th)
Audrey Nailor (4th)
Isabelle Bassett (5th)
Mallory Cronin (5th)
Adelyn Estes (5th)
Max King (5th)
Ryan Kline (5th)
Parker Robinson (5th)
Keagan Anderson (6th)
Alisa Buchanan (6th)
Daxter Dornes (6th)
Lena Droste (6th)
Henry Franklin (6th)
Maggie Morrissey (6th)
Sophia Statos (6th)
Bishop Stotler (6th)
Myra Sutton (6th)
Hubert Allen (7th)
Daniel Bennett (7th)
Mia Buchanan (7th)
Sophie Copple (7th)
Ben Droste (7th)
Ginger Finger (7th)
Ella Osborn (7th)
Mya Pickens (7th)
Brianne Bagwill (8th)
Ashlynn Bennett (8th)
Luke Brown (8th)
Keller Jacobs (8th)
Isabella Macias (8th)
Finnley Stevenson (8th)
Article continues after sponsor message
Get The Latest News!
Don't miss our top stories and need-to-know news everyday in your inbox.

High Honor Roll:

Piper Adams (4th)
Kayli Jacobs (4th)
Elizabeth King (4th)
Charlotte Kohl (4th)
Isaac Macias (4th)
Christian Monroe (4th)
Grant Pruitt (4th)
Grayson Sidwell (4th)
Parker Williams (4th)
Hadley Bohn (5th)
Camille Hampton (5th)
Cooper Kane (5th)
Carson Klasner (5th)
Shane Morrissey (5th)
Nora Murray (5th)
Maggie Pruetzel (5th)
Caty Pulaski (5th)
Noah Rose (5th)
Evan Brown (6th)
Riley Clarkin (6th)
Claire Delehanty (6th)
Toby Eberlin (6th)
Sabrina Eccles (6th)
Joey Gaither (6th)
Kendall Kribs (6th)
Diego Lara (6th)
Nolan Pichee (6th)
Oliver Stevenson (6th)
Logan Anderson (7th)
Eli Baggio (7th)
Haley Bohn (7th)
Peyton Delehanty (7th)
Stella Frost (7th)
Madelyn Hudanick (7th)
Chase Pruitt (7th)
Joseph Stephan (7th)
Karthik Thanigai (7th)
Landon Weirich (7th)
Caroline Cain (8th)
Samantha Carter (8th)
Livia Mallory (8th)
Carrie Parker (8th)
Elisabeth Preston (8th)
Allie Weiner (8th)
Read More: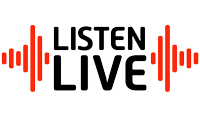 "Ed Sheeran - Sing" now playing on The Bridge, the Riverbend's only Today's Hits station. Check out Riverbender Radio Today and Listen to Win!