September 11 2021 9:00 AM
| updated September 11 2021 3:39 PM
Listen to this article
FRIDAY, SEPTEMBER 10 SPORTS ROUNDUP
GIRLS VOLLEYBALL
Get The Latest News!
Don't miss our top stories and need-to-know news everyday in your inbox.
TIGERS SPLIT PAIR AT EFFINGHAM TOURNAMENT: Edwardsville split their first two matches on Friday at the Effingham Invitational.
The Tigers won their opener of the group stage with a 25-10, 25-14 win over Henderson County, Ky., then lost their second match to Plainfield North 24-26, 25-19, 25-20.
The tournament continues tomorrow morning.
HILLSBORO INVITATIONAL
ROXANA TAKES TWO OF THREE, MCGIVNEY GOES 0-3 AT HILLSBORO INVITATIONAL: Roxana won two of their three matches, while Father McGivney Catholic lost all three matches at the Hillsboro Invitational on Friday.
The Griffins opened their tournament with a 25-20, 25-20 loss to Edinburg, while Vandalia won over the Shells 25-22, 21-25, 15-11. In the second round of group play, McGivney lost to North Mac 25-15, 25-20, while Roxana won over Mt. Olive 25-6, 25-22. In the final matches of the day, the Shells defeated Nokomis 25-15, 25-16, while the Griffins lost to the host Hilltoppers 25-15, 22-25, 15-13.
The tournament continues tomorrow morning.
FOOTBALL
ST. JOHN BOSCO CATHOLIC (BELLEFLOWER, CALIF.) 42, EAST ST. LOUIS 26: Sophomore quarterback Robert "Pops" Battle threw for two second half touchdowns, and senior wideout Luther Burden III caught two touchdown passes and took a punt back 70 yards for another as East St. Louis fought back from a 35-0 deficit but lost to St. John Bosco, one of the nation's top high school teams, in suburban Los Angeles on Friday night in a nationally televised game on Bally Sports.
Pierce Clarkson ran for two scores for the Braves, while Chedon James and Rayshon Luke ran for a touchdown each and Matayo Uiagalelei caught a touchdown pass from Tayvion Beasley in building up a 35-0 lead. The Flyers came back when Burden caught a 30-yard pass from Battle, then had his 70-yard punt return touchdown, and Leontre Bradford returned a fumble back 29 yards for another score to cut the lead to 35-18. Burden then caught a 19-yard pass from Battle to cut the lead to 35-26 before Clarkson threw 85 yards to Logan Booher to clinch the game for Bosco.
The Flyers are now 2-1 on the season and return home to start Southwestern Conference play against Belleville East at home next Saturday afternoon at 1 p.m.
CARLINVILLE 42, HILLSBORO 8: Quarterback Ayden Tiburzi threw for 217 yards and five touchdowns and also ran for 34 yards and another score, while Ethan Siglock and Carson Wiser both caught a pair of touchdown passes as Carlinville won home over Hillsboro in a South Central Conference game.
Article continues after sponsor message
Wiser caught passes of 22 and 48 yards for scores, while Siglock had touchdown passes of 84 and 15 yards in the Cavaliers' win. Tiburzi also threw five yards to Mason Duckles for another touchdown, and ran in from 30 yards for a touchdown.
Carlinville is now 2-1, while the Hilltoppers are 0-3.
COLUMBIA 48, MARQUETTE CATHOLIC 14: Kyle McConachie ran for two touchdowns of one and nine yards, caught a 29-yard pass from Dominic Voegele for a third score and returned an interception back 35 yards as Columbia won at home over Marquette.
Voegele threw for two touchdowns and ran for another as the Eagles took a 48-0 lead at halftime. Michael Allen ran 28 yards for the first Explorer touchdown, while Johnny Everage ran four yards for the other Marquette score.
The Eagles are now 1-2, while the Explorers are 0-3.
WEST CENTRAL 40, CALHOUN 0
Calhoun fell to West Central 40-0 on Friday night. Here is the scoring roundup:
Calhoun 0 0 0 0 0
West Central 0 24 16 0 40
Scoring
2nd qtr 10:32 WC Chance Little 4 yd run (Lathan Barnett run)
2nd qtr 3:08 WC Mason Berry fumble recovery in end zone (Tyson Brown run)
2nd qtr 0:23 WC Lathan Barnett 9 yd run (Lathan Barnett run)
3rd qtr 9:23 WC Ryan Moore 34 yd run (Tyson Brown run)
3rd qtr 2:53 WC Ryan Moore 17 yd run (Lathan Barnett run)
If you have an item for the Sports Roundup, please E-mail the results and statistics to Dan Brannan at dbrannan@riverbender.com, or you may text the results to (618) 623-5930, and it will be used in that day's Riverbender.com/EdGlenToday.com Sports Roundup. We will accept both high school and junior high school results for the Sports Roundup.
Read More: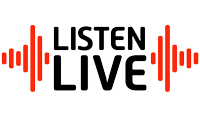 "Kansas - Carry On Wayward Son" now playing on The Eagle, the Riverbend's only Classic Rock station. Check out Riverbender Radio Today and Listen to Win!