Listen to this article
ALTON - The Alton Redbirds girls' volleyball team was rolling on Friday in the Redbird Classic Volleyball Tourney with two wins. These are the scores of all of Friday's matches. RiverBender.com is covering Saturday matches and will have a full tourney roundup coming...
Get The Latest News!
Don't miss our top stories and need-to-know news everyday in your inbox.
Friday Night Results:
Alton vs. Gillespie - 26-24, 25-16 (Alton won)
Alton vs Triad - 18-25, 25-23, 16-14 (Alton won)
Southwestern vs Granite City - 25-17, 25-20 (SW won)
Southwestern vs Orchard Farm - 25-22, 25-19 (SW won)
Triad vs Gillespie - 22-25, 25-20, 16-14 (Triad won)
Orchard Farm vs Granite City - 25-22, 25-19 (Orchard won)
Edwardsville wins two in Tiger Classic
Edwardsville's girls' volleyball team improved to 3-0 with a pair of wins in the Tiger Classic on Friday.
Edwardsville topped Fort Zumwalt South 25-15, 25-8, and Chatham Glenwood 25-21, 25-17 on Friday.
Rachel Pranger and Annie Ellis totaled 30 kills in the two matches. Pranger had a team-high eight kills against Fort Zumwalt South, and Ellis added nine against Chatham Glenwood. Megan Woll had five aces and 13 service points against Fort Zumwalt South.
Pranger and Kate Martin each had six kills and two blocks in the second match. Rachel Verdun had 21 assists and nine digs. Woll had nine digs.
THURSDAY ROUNDUP
GIRLS VOLLEYBALL
ROXANA 25-21-25, VANDALIA 12-25-16: Roxana bounced back from a loss in the second game of their South Central Conference match at Vandalia Thursday to defeat the Vandals 25-12, 21-25, 25-16.
Niah Bevolo led the Shells with four kills, a block, 12 assists, six digs and eight points from serve. Taylor Jackson had four kills and a block; Keely Reardon four digs; Kara Meyer four kills, a block, 11 digs and two aces; Brittany Alexander five assists and three digs; Abby Palen five kills, a block and two digs; Katie Herndon two digs and an ace; Jordan Dipalo two blocks and an assist; and Braeden Lackey four kills, two blocks, seven digs, 21 points from serve and nine aces.
The Shells went to 4-3 overall, 1-1 in the SCC.
MARQUETTE 25-13-25, GREENVILLE 19-25-10: Marquette bounced back from a disappointing loss to Civic Memorial the previous night and overcame a second-game letdown to upend Greenville 25-19, 13-25, 25-10 at home Thursday.
Brittany Pace led the Explorers with five kills, with Michelle Cameron adding three aces and three blocks, Katie Gierer 11 digs and Marissa Nosco 17 assists.
PIASA SOUTHWESTERN 25-25, LITCHFIELD 18-16: Maddy Dreelings 10 kills and eight blocks helped lead Piasa Southwestern to a 25-18, 25-16 South Central Conference win over Litchfield at home Thursday.
Stephanie Korte had 18 assists and 15 points from serve in the win for the Piasa Birds (2-1 overall, 1-1 SCC). Erika Daube had six points and eight digs and Jenna Moore added five kills and five points from serve.
The Purple Panthers fell to 0-2 overall, 0-1 SCC.
CARROLLTON 20-25-25, PITTSFIELD 25-21-17: Emily Stauble had 16 kills and Macy Wade had 22 points and three aces as Carrollton downed Pittsfield 20-25, 25-21, 25-17.
Camryn Varble added four kills for the 1-2 Hawks, while Hailey Schnettgoecke had eight assists and Hannah Robinson seven assists and six digs.
Kenlie Henson had eight digs for Carrollton, with Claire Robinson and Ellie Sturgeon adding five digs each.
BOYS SOCCER
JERSEY WINS CARLINVILLE TOURNEY, EA-WR THIRD: Jersey's boys soccer team won its second straight Carlinville Kickoff Classic with a 4-0 win over Springfield Lutheran Thursday evening.
East Alton-Wood River, on a pair of goals from David Barrett and another goal from Josh Turner, took the third-place match over Springfield Southeast 3-1, while Zach Schmidt had three goals as the host Cavaliers defeated Fr. McGivney of Maryville 5-3 for seventh place.
Article continues after sponsor message
D.J. Villhard had a pair of goals for the Griffins in that match, with Nate Dammerich scoring the other Griffin goal.
Raymond-Lincolnwood took fifth place with a 2-1 win over Hillsboro.
HIGHLAND 9, CIVIC MEMORIAL 0: Brett Rapien scored four times and had an assist as Highland ran riot over Civic Memorial in a 9-0 Mississippi Valley Conference match Thursday evening in Bethalto.
Luke Jones had the clean sheet for the Bulldogs, who went to 4-2 on the season; the Eagles dropped to 1-5.
BREESE CENTRAL 3, METRO EAST LUTHERAN 0: Colin Wright scored twice as Breese Central blanked Metro East Lutheran 3-0 at Breese Thursday evening.
The loss dropped the Knights to 3-4 on the year, while the Cougars went to 2-3-1.
GIRLS SWIMMING
EDWARDSVILLE 206, O'FALLON 102: Kate May, Victoria Brady and Bailey Grinter all had multiple wins as Edwardsville opened its girls swimming and diving season with a 206-102 win over O'Fallon at Chuck Fruit Aquatic Center Thursday.
Grinter was on the winning 4x50 medley relay team, which also had Elizabeth McPherson, Caroline Caton and May and won the 50 freestyle and 100 backstroke; May was also on 4x50 freestyle relay team of Jane Russo, Sahar Rabiei and Grinter and won the 200 individual medley and 100 butterfly. Brady won the 200 freestyle and 500 freestyle.
Caton also won the 100 freestyle, while McPherson won 100 backstroke and Lydia Hemings won the diving event over teammate Taylor Seilheimer.
The Tigers' next meet comes Sept. 19 at the Iron Invitational at Normal Community High.
FIELD HOCKEY
OAKVILLE 2, MARQUETTE 0: Sarah Sax scored twice as Oakville defeated Marquette 2-0 in a field hockey match at Oakville Thursday.
Sax recorded goals in each half for the Tigers; Jessica Anderson and Erin Rossics assisted on both goals.
Allison Schuermeyer had the shutout for the Tigers; the Explorers fell to 1-3 on the season.
GIRLS GOLF
ALTON SECOND, CM THIRD IN QUAD: Katie Keller had a 12-over 48 for Alton as the Redbirds finished second and Civic Memorial third in a quadrangular meet at Rolling Hills, a par-36 course, in Godfrey Thursday.
Triad won the quad with a team 186, with the Redbirds second at 206, Eagles third at 216 and Litchfield fourth at 248.
Morgan Bemis had a 51 for the Redbirds, with Annie Maynard adding a 54 and Addison Gregory shooting 55. The Knights' Briana Bernardin was medalist on the day with a 4-over 40; Sara Gwilliam shot a 10-over 46 to lead the Eagles, with Isabella Roberts adding 49, Cameron Phillips 58 and Maisey Watson 63.
BOYS GOLF
EXPLORERS WIN TRIANGULAR: A 3-under 33 from Jack Patterson helped Marquette to a win in a triangular meet at Rolling Hills in Godfrey Thursday.
The Explorers shot a team 149 on the par-36 course to defeat Staunton, who had a 186, and Hillsboro, who shot 193.
Michael Holtz added an even-par 36, while Kolten Bauer had a 1-over 37 and Nick Messinger had a 7-over 43 for Marquette.
EAGLES TOP INDIANS, PANTHERS: Alec Hillard's 1-over 36 helped pace Civic Memorial to a Mississippi Valley Conference triangular win over Mascoutah and Jersey at Jerseyville's Westlake Country Club, a par-35, 3,297-yard course, Thursday.
Tristian Frank added a 5-over 40 for the Eagles, while Will Spencer fired a 6-over 41 and Parker Calvin a 9-over 44.
Jersey was led by Cole Quinn, who had a 4-over 39 on the day.
GIRLS TENNIS
MARQUETTE 6, MASCOUTAH 3: Elena Gable, Laura Moore, Abbi Simonds and Anne Tassinari all recorded singles wins for Marquette as they defeated Mascoutah 6-3 at Simpson Tennis Complex at Lewis and Clark Community College in Godfrey Thursday.
Gabe and Moore, along with Simonds and Tassinari, won doubles matches to help seal the win.
The Explorers went to 2-0 on the year with the win.
Coaches are invited to submit their scores and statistics for inclusion in the daily sports roundup by e-mailing Dan Brannan at danbrannan@riverbender.com or Brent Feeney at BrentFeen16@yahoo.com. In addition, scores may be submitted to Feeney's Twitter feed, @RiverBrenter, or to Riverbender's Twitter feed, @RiverBenderNews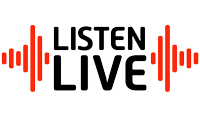 "Stevie Ray Vaughan & Double Trouble - Pride And Joy" now playing on The Eagle, the Riverbend's only Classic Rock station. Check out Riverbender Radio Today and Listen to Win!