Listen to this article

EDWARDSVILLE – Seven individuals and three teams will be inducted into the SIUE Athletics Hall of Fame Class of 2018 on Saturday, Oct. 13, at SIUE's Meridian Ballroom in the Morris University Center.
Get The Latest News!
Don't miss our top stories and need-to-know news everyday in your inbox.
This year's honorees include Jonathan Bannister (men's track and field), Heather (Bonde) Ohlau (volleyball), Kaitlin Colosimo (softball), Dave Crouthers (baseball), Jenny Esker (softball), Kyle Rose (men's track and field), and Katie (Waldo) McKown (softball). The teams being inducted are 1986-87 wrestling, 1987-88 wrestling and 2004 men's soccer.
This is the 14th class to be inducted since the SIUE Athletics Hall of Fame started in 2005. The Hall of Fame seeks to recognize the achievements of former student-athletes, coaches, administrators and teams that have participated in the intercollegiate athletics programs at SIUE as well as to celebrate the history of the institution. A complete listing of Hall of Fame members is available at siuecougars.com.
Reservations for the event can be made by contacting SIUE Athletics at 618-650-3155. Tickets are $40 and include a social for the inductees to be held at 5:30 p.m. followed by the induction ceremony at 6:30 p.m. This year's event is presented by Cassens & Sons Dodge, Jeep and Chrysler and the Missouri Athletic Club.
Below is a short biography of each inductee.
Jonathan Bannister, Track and Field
From 2004-07, Jonathan Bannister claimed three All-America awards, two Great Lakes Valley Conference Athlete of the Year awards, seven GLVC Championships and 12 All-GLVC distinctions. As a sophomore in 2005, Bannister earned his first two All-America honors in the 4x400-meter relay and the 400-meter hurdles at the NCAA Outdoor Track and Field Championships. He earned four GLVC titles as a sophomore and was named the league's Athlete of the Year in the outdoor season. As a senior in 2007, he was named GLVC Indoor Athlete of the Year and went on to help the 4x400-meter relay team to All-America status at the NCAA Outdoor Championships. Bannister ended his GLVC career having won three 400-meter conference crowns, as well as two in the 400-meter hurdles and two in the 4x400-meter relay.
Heather (Bonde) Ohlau, Volleyball
A two-time All-American, Heather (Bonde) Ohlau completed her collegiate career No. 1 all-time in career hitting percentage at .324. She earned honorable mention All-America honors in 2004 and third team honors in 2005. (Bonde) Ohlau finished her career with 1,361 kills, which is No. 3 all-time. She also recorded 398 total blocks, third best in the career rankings. She has three of the top six most efficient attack percentages in school history and set a personal best with 25 kills against Rockhurst during her senior season. During her four seasons, the Cougars amassed 99 victories and advanced to the NCAA Tournament in 2005.
The winning pitcher of the 2007 extra-inning national championship game, Kaitlin Colosimo threw two no-hitters en route to SIUE's national title run. A third team All-American in 2007, she left the program as the all-time leader in wins with 91, winning percentage (.858) and career strikeouts (716). Her career earned run average of 1.32 is fifth-best in program history. Colosimo also was a key player on SIUE's first-ever NCAA Division I team in 2008, leading the pitching staff which would finish the season at 40-10.
Article continues after sponsor message
The SIUE single-season record holder for runs batted in with 81, Dave Crouthers was a three-time All-Region selection both as an outfielder and a pitcher in 2001. He helped the Cougars to a College World Series appearance in 2001. A third-round draft pick by the Baltimore Orioles in the 2001 MLB June Amateur Draft, Crouthers played three seasons with the Cougars. He would go on to play four seasons in the minor league system of the Baltimore Orioles and the Chicago Cubs, finishing with a 30-25 record in 89 professional appearances.
A 2003 first team All-American, Jenny Esker is one of the most celebrated softball players in school history for her efforts on and off the field. She helped SIUE to the NCAA Tournament in all four seasons and was a three-time All-GLVC selection, a three-time All-Region selection and was named a CoSIDA Academic All-American three times. The Academic All-American of the Year capped her senior year with the Cougars by earning an NCAA Postgraduate Scholarship. She holds school records for career batting average (.395) and runs scored (166) as well as the single-season record for runs scored (56). Esker was named the GLVC Player of the Year in 2002 after guiding the Cougars to the school's first GLVC Softball Championship.
A nine-time All-American, Kyle Rose excelled in the sprinting events. His list of All-American honors includes the 2005 400-meter dash indoor, the 2005 4x400M relay indoors, the 2006 400-meter dash outdoors, the 2007 400-meter dash indoors, the 2007 400-meter dash outdoors, the 2007 4x400M relay outdoors, the 2008 400-meter dash indoors, the 2008 4x400M relay indoors and the 2008 4x400M relay outdoors. Rose was named the Great Lakes Valley Conference Athlete of the Year at the 2007 Outdoor Championships. He won 15 GLVC individual events during his collegiate Career (2005-08) and earned 18 All-GLVC honors.
Katie (Waldo) McKown, Softball
The all-time leader in stolen bases at SIUE with 141, Waldo was an All-American as a freshman after batting .407 with a then-school record 81 hits and 48 stolen bases. She was a member of the 2000 team that started SIUE's string of nine consecutive NCAA Tournament appearances. Waldo is a two-time All-Region honoree and a three-time All-Great Lakes Valley Conference outfielder. She completed her collegiate career with a .361 batting average, 223 hits, 141 runs scored and 16 triples.
TEAMS
1987 Wrestling
A fourth individual national championship for Tim Wright and the first national title for Kip Kristoff, SIUE placed second as a team at the 1987 NCAA Championships. Bob Dahm and Brian McTague also earned All-American honors by finishing in the top eight. Under the direction of Hall of Fame Coach Larry Kristoff, the 1986-87 Cougars included Kurt Bednar, Tony Cammiso, Reid Dahl, Dwight Downs, Steve Flucas, Robert Hall, David Hansen, Steve Harmon, Mark Kenny, Mark Kristoff, Chris Lantz, Brian Larson, Kyle Lukasko, Eric Morgan, Moises Rivera, Steve Rogers, Brian Shaw, Jerry Staggs, Joel Suprenant, Jon Wagner and Russ Witzig.
1988 Wrestling
SIUE placed third as a team at the 1988 NCAA Championships with eight All-Americans (Mark Kristoff, Kim Kristoff, Phillip Johns, Eric Morgan, Steve Harmon, Dwight Downs, Russ Witzig and Kurt Bednar). Under the direction of Hall of Fame Coach Larry Kristoff, the roster included Jon Beagle, Tom Blaha, Steve Flucas, Robert Hall, David Hansen, Mark Kenny, Scott Kline, Chris Lantz, Brian Larson, Moises Rivera, Eric Roberson, Steve Rogers, Brian Shaw and Jon Wagner.
2004 Men's Soccer
SIUE completed the season 19-3-2 after dropping the 2004 national championship game 2-1 to Seattle in Wichita Falls, Texas. Ed Huneke was named Regional Coach of the Year after guiding the Cougars to an 8-0-2 record in Great Lakes Valley Conference play. Michael Burgund earned All-American honors and joined Kevin Thibodeau, Brian Higgins and Mike Banner on the All-Region team. Burgund and Higgins also earned Academic All-District honors. SIUE defeated Lewis 2-0 to win the GLVC tournament. Lewis, Burgund, Higgins and Pete Cacciatore earned first team All-GLVC honors while Banner, Thibodeau and John Matthews were named to the All-GLVC second team. The rest of the roster includes Nicholas Frasca, Greg Crook, John Lamping, Victor Pacheco, Ross Beveridge, Eddie Davis, Mike Zaegel, Adam Lanter, Tim Collico, Matt Siegel, Chris Johnson, Dan Mosier, Pat Kelly as well as Assistant Coaches Kevin Kalish and Duane Kloepple.
Read More: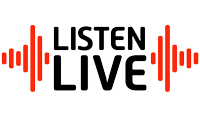 "Green Day - Wake Me Up When September Ends" now playing on The Bridge, the Riverbend's only Today's Hits station. Check out Riverbender Radio Today and Listen to Win!