Senior Abbie Hasty Leads The Pack: Positive Sticky Note Messages On Lockers Greet Close To 2,000 AHS Students
August 19, 2021 6:01 PM
August 20, 2021 9:37 AM
Listen to the story
ALTON - Alton High School students were greeted with something totally different than ever before Thursday morning - little inspirational sticky notes on every locker in the school. There are close to 2,000 lockers for students at AHS.
The leader of the pack was Abbie Hasty, a senior and representative of the Alton High School Honor Society Chapter.
Get The Latest News!
Don't miss our top stories and need-to-know news everyday in your inbox.
"This past school year was incredibly difficult for students, teachers, and administrators with the COVID-19 Pandemic," Abbie said. "So, we thought it was fitting to show an outpouring of positivity and encouragement as we start a new school year. Over the past few days, NHS members have been writing motivational quotes and messages on individual post-it notes which we will then place on every single locker at our school.
"Even though students are not being assigned lockers this year due to ongoing issues with COVID, our hope is that both the visual impact and the positivity of over 2,000 messages will be motivating for our entire school."
Abbie and the students all marveled at the finished product, which they described as a "remarkable back-to-school display for the first day of school Thursday, August 19, 2021."
Article continues after sponsor message
Abbie said the students, teachers, administration, and support staff loved the inspiring notes.
"There was a ton of positive reaction," she said. "I specifically heard one teacher say she really needed that today, and she thinks it means more to her than the students."
In closing was in a few words from Abbie Hasty, "it was a great way to begin the 2021-2022 school year at Alton High School."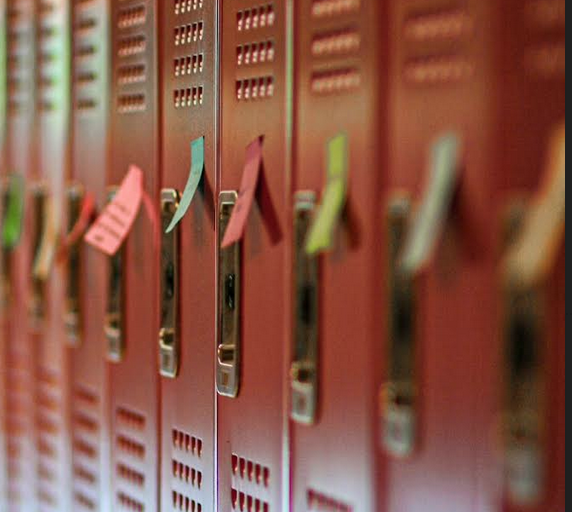 More like this: