Saturday, Monday Sports Roundup
Listen to the story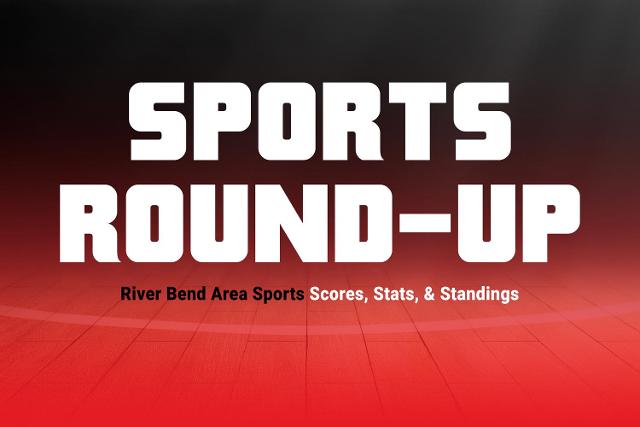 MONDAY, AUGUST 28 SPORTS ROUNDUP
BOYS SOCCER
Get The Latest News!
Don't miss our top stories and need-to-know news everyday in your inbox.
WATERLOO 5, GRANITE CITY 0: Ethan Gardner, Ty Kinzinger, Issac Lohman, Eli Schwear and Caeden Wille all scored as Waterloo won at home over Granite City in the Warriors' season opener.
Grant Eugea assisted twice for the Bulldogs, while Dereck Duchene, Gardner and Kinzinger also picked up assists and Parker Lacroix had three saves to record the clean sheet.
Waterloo is now 2-0-0, while Granite opens at 0-1-0.
In other games played on Monday, Highland scored twice in the second half to defeat Hillsboro 3-1, Belleville Althoff Catholic made a successful debut in the Gateway Metro Conference with a 2-1 win at Father McGivney Catholic and East Alton-Wood River evened its record at 2-2-0 with a 5-3 win at Trenton Wesclin.
FUNERAL ARRANGEMENTS MADE FOR GENE BAKER: Funeral arrangements have been made for famed Granite City South/Granite City High soccer coach Gene Baker, who died on Saturday morning, aged 79.
Visitation will be held at Newcomer Funeral Home, 2211 Clarkson Road, in Chesterfield, Mo., in west St. Louis County from 4 p.m. to 8 p.m. A funeral mass will be held on Saturday morning at Ascension Catholic Church, 230 Santa Maria Drive, in Chesterfield. Following the service, a Celebration of Life party will be held at Lombardo's Trattoria restaurant, located in the Drury Inn, 201 South 20th Street, in Downtown St. Louis, near Union Station, the St. Louis Aquarium and CityPark, the home stadium of St. Louis City SC.
All friends and family are invited to the Celebration of Life party. "He wanted a huge party to tell Granite City thank you for being a very special part of his life," said Barrett Pastor, his daughter, in a post on the Granite City Soccer page on Facebook.
GIRLS VOLLEYBALL
FATHER MCGIVNEY CATHOLIC 25-25, GREENVILLE 12-15: McGivney led all the way through from start to finish in taking a two-set win over Greenville in their home opener at the McGivney gym.
Anna Henke had five points, two aces, a kill and two blocks for the Griffins, while Maddie Hylla had 10 points, three aces and a kill, Mia Lieberman had three points, two aces, a kill and four blocks, Grace Nesbit had three points and eight assists, Sami Oller came up with four points, an ace, five kills and two blocks, Caroline Rakers had two kills and a block, Mia Range had two kills and two blocks, Izzie Venarsky also had two kills and two blocks, Dia Villhard served up two points and an ace and Jada Zumwalt had two points, and 12 assists.
McGivney is now 6-1, while the Comets fall to 1-2.
In other matches played on Monday, Carrollton won at Piasa Southwestern 25-12, 25-19, Belleville Althoff Catholic defeated Collinsville 25-19, 25-12 and Litchfield defeated Maryville Christian 25-18, 29-27.
SATURDAY, AUGUST 26 SPORTS ROUNDUP
Article continues after sponsor message
FOOTBALL
ST.LOUIS GATEWAY STEM 42. EAST ALTON-WOOD RIVER 0: Quarterback Anthony Rayner threw for two touchdowns, 44 yards to Trent Shelton and 48 yards to Tylin Moore, and ran for another from 18 yards en route to a 42-0 win over EAWR at Gateway.
Javell Love-Jeffrey had a pair of 16-yard touchdown runs for the Jaguars, while Trent Shelton returned a punt 53 yards for another score as STEM led from start to finish in the season opener.
Gateway opens the season at 1-0, while the Oilers begin at 0-1.
CARLINVILLE 35, LITCHFIELD 14: Jack Rouse ran for four touchdowns, while Rex Reels ran for the other, as Carlinville won its opener at Litchfield.
Rouse ran for touchdowns of six, two, 11 and 45 yards, while Reels had a touchdown run of two yards as the Cavaliers jumped to a 28-7 halftime lead in defeating the Purple Panthers.
Carliville opens at 1-0, while Litchfield starts off 0-1.
In another game played on Saturday, Greenville defeated Staunton 40-0.
BOYS SOCCER:
COLLINSVILLE 1, CHATHAM GLENWOOD 0 (AFTER EXTRA TIME): Adam Reiniger's strike in the second half of extra time was all that Collinsville would need as the Kahoks bounced back from their opening loss against Triad to take the three points at Glenwood.
Juan Carlos Doria assisted on the Reiniger goal, while Robbie Freeman made four saves in goal to record his first clean sheet of the season.
Both the Kahoks and Titans are now 1-1-0.
More like this: