Roxana Man Faces Variety of Charges After High-Speed Chase, Crash into Dee-Lux Diner
Listen to the story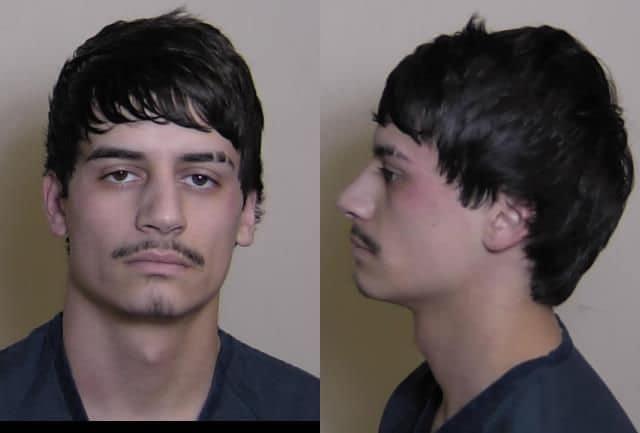 ROXANA - Jordin A. Reynolds of the 200 block of North Maple, Roxana, is facing a variety of charges after being apprehended for eluding law enforcement and ultimately crashing into the Dee-Lux Diner in Roxana.
Tuesday, January 21, 2020, the case was presented for charges to the Madison County State's Attorney's office. The defendant, Reynolds was charged with two felony crimes; Count I: Aggravated Fleeing and Attempting to Elude a Police Officer, Count II: Criminal Damage to Property over $10,000. Reynolds was also charged with Misdemeanor Driving Under the Influence and six additional traffic violations. Reynolds' bond was set at $30,000.
Get The Latest News!
Don't miss our top stories and need-to-know news everyday in your inbox.
At 1:30 p.m. on Friday, January 17, 2020, officers from South Roxana and Roxana Police Departments responded to the 700 block of Connor Street, South Roxana for a domestic dispute and reckless driver complaint.
When officer's arrived in the area, a white Buick Regal was identified as the suspect vehicle and being driven by the defendant in this case. A Roxana Police officer was asked to stop the vehicle; the officer attempted to stop the Buick Regal in the 700 block of Connor Street. Roxana Police said the defendant sped away from the area at a high rate of speed, disregarding more than two traffic control devices and attempting to elude the police officer.
Article continues after sponsor message
Roxana Police Chief Will Cunningham said the defendant fled northbound on Illinois Route 111 from Broadway Avenue toward Roxana at speeds in excess of 90 mph. Due to freezing rain weather conditions at the time, the Roxana officer discontinued his attempt to stop the Buick Regal. The officer lost sight of the Buick Regal as it continued north on Illinois Route 111 at a high rate of speed.
Cunningham said the defendant lost control of the Buick Regal at Illinois Route 111 and Old Edwardsville Road, went off the roadway and crashed through the south wall of the Dee-Lux Diner and into the kitchen and dining area, 700 Block South Central Avenue and then the defendant fled the scene on foot.
Officers from Roxana, Wood River, Hartford, and South Roxana converged on the area and conducted a search. Two Wood River detectives located the defendant in the 100 block of West Second Street and took the defendant into custody.
Fortunately, the Dee-Lux Diner was closed at the time of the crash and no one was inside the diner.
More like this: