| updated October 12 2022 5:50 PM
Listen to this article
ALTON - There is one way to describe this year's Alton High School girls' volleyball team, they play hard and work hard in every match, every practice, their head coach Dan Carter said after a match with Edwardsville at Lucco-Jackson Gym.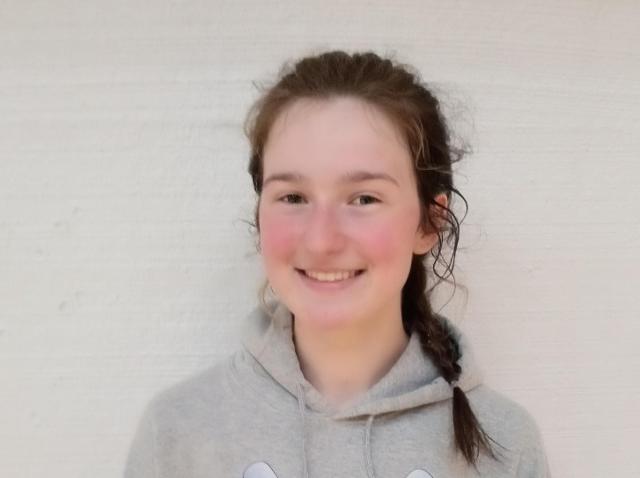 Edwardsville defeated Alton 25-17, 25-10 in the Southwestern Conference girls' volleyball match. The Redbirds were playing shorthanded on Tuesday and played well and hard all throughout, which has been a team trademark this season.
Get The Latest News!
Don't miss our top stories and need-to-know news everyday in your inbox.
"Well, I'm not feeling really too bad," said Alton head coach Dan Carter. "I thought we did a lot of things right. We had a girl out of town on a college visit, we had a couple of girls out with injuries. So we had some girls who had an opportunity tonight to step in there and play. And for the most part, I thought we did a pretty nice job as a team. It's tough to go up against a team like Edwardsville when you're a little shorthanded; it's tough when you've got everybody at full strength. let alone shorthanded. But I don't want to make excuses; they're a good ball club and they earned what they did and we've got to get a little bit better to compete with them."
The Redbirds did have some good moments in the match and have been around the break-even point all season long, which is a good indication of how Alton's been playing this season.
"We're pretty pleased with a lot of things," Carter said "Sometimes, when you don't win, you just want to compete and at times tonight, we competed, at times, we didn't. But you want to compete, you want to be a competitive ball club and as I said, we've been, for the most part, this season, pretty competitive."
Article continues after sponsor message
Carter feels that senior outside hitter Reese Plont has been his best player and most dependable leader this season.
"Well, for us, Reese Plont's been a tremendous athlete for us," Carter said. "She's done a great job. She does a great job leading the team on the court, and athletically, does a great job. But she's got the potential of being one of the all-conference players on our team."
The Redbirds are now 11-13-1 and meet Collinsville on Thursday in their final home match of the regular season, then play at the Civic Memorial Tournament on Saturday before embarking on road matches at Belleville West, Hazelwood East, and O'Fallon before facing the Maroons in the Edwardsville regional. Carter is looking ahead to the challenges that face his club down the stretch.
"Well, two weeks from today, we're going to be back down here and we'll play Belleville West," Carter said, "and they're a good ball club. We're going to play them for the second time next week, so we'll get a little better scouting report on them then, I know they're big in the middle and they do a nice job. So, we're going to have to play a little better than tonight if we want to compete with them. This conference is tough from top to bottom, so if you're going to play teams in this conference, you've got to be on your game."
More like this: