Pritzker: No Discussion About Bringing Back Certain Mandates, Or School Closures With Slight COVID Spike
August 29, 2023 11:47 AM
August 30, 2023 5:24 PM
Listen to the story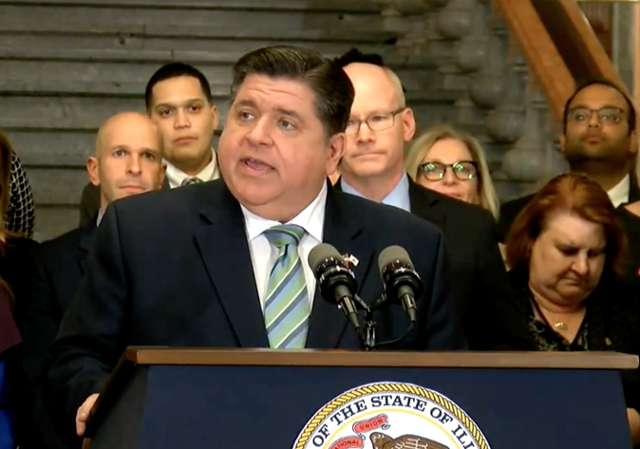 SPRINGFIELD – While the White House expects a new vaccine for the latest COVID-19 variant to come out sometime next month, Illinois Gov. J.B. Pritzker announced that he doesn't expect more COVID-19 mandates.
Get The Latest News!
Don't miss our top stories and need-to-know news everyday in your inbox.
Pritzker said despite what people read online, there is no discussion of bringing back certain mandates such as school closures or mask mandates as was the case more than three years ago at the onset of the pandemic.
In information released in the last week, the Centers for Disease Control and Prevention noted updated vaccines from Pfizer, Moderna and Novavax for the latest COVID-19 variants should be released to the public in mid-September.
Article continues after sponsor message
The Centers for Disease Control and Prevention showed a 21.6% increase in COVID-19 hospital admissions in the most recent week with a 21.4% increase in COVID-19 deaths. President Joe Biden approved a proposal for more funding from Congress for a new vaccine. The vaccines will target omicron subvariant XBB.15. The vaccines will still need approvals from the Food and Drug Administration and the CDC, which will form eligibility guidelines.
"Tentatively, I've not decided finally yet, but tentatively it is recommended that it will likely be recommended that everybody get it no matter what they got before," Biden said.
Illinois, according to the CDC, is still a low transmission state. At an unrelated event Monday in Litchfield, Gov. J.B. Pritzker was asked if he'll mandate a new vaccine for some state employees.
"The Facebook fakery about some kind of coming mandate, nobody has even talked about that. That's not a real thing," Pritzker said. "But what is a real thing is people need to take care of themselves and particularly those that are most vulnerable."