Preliminary Traffic Crash Report For State Police District 13
September 4, 2020 4:55 PM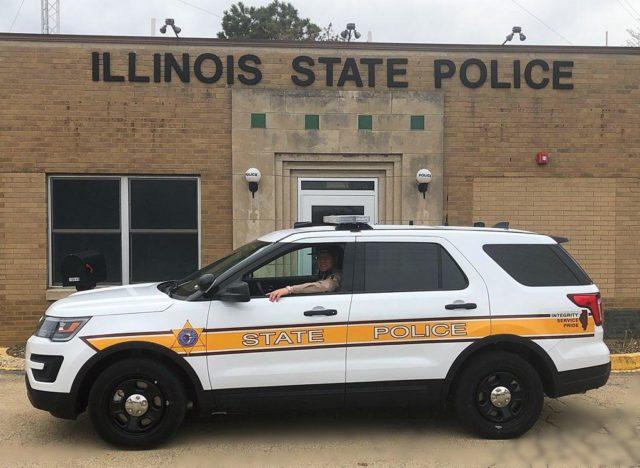 This is a preliminary information of traffic accidents released Illinois State Police.
State Police District 13
Get The Latest News!
Don't miss our top stories and need-to-know news everyday in your inbox.
WHAT: Six Vehicle Personal Injury Traffic Crash
WHERE: Interstate 57 Southbound, .38 miles south of Milepost 67, Franklin County
WHEN: Sept. 4, 2020 at 9:13 a.m.
VEHICLE:
Unit 1- 2010 Silver Ford
Unit 2- 2016 White Volvo Truck Tractor Trailer Combination
Unit 3- 2020 Red Peterbilt Truck Tractor Trailer Combination
Unit 4- 2015 Gray International Truck Tractor Trailer CombinaUnit 5- 2020 White Chevrolet
Unit 6- 2015 White Honda
DRIVER: Unit 1 - Mark Williams, 18-year-old male of South Bend, IN
Unit 2- Mark Lamothe, 55-year-old male of Martin Town, ON
Unit 3- Edward Stafford, 45-year-old male of Starkville, MS
Article continues after sponsor message
Unit 4- Larry Sandvik, 70-year-old male of Chaffee, MO
Unit 5 - Howard Griffith, 74-year-old male of Robinson, IL- Transported to a local area hospital with injuries
Unit 6 - Harold Whitlock, 72-year-old male of Benton, IL
SIX VEHICLE PERSONAL INJURY TRAFFIC CRASH
PASSENGERS:
Unit 1- Monica Williams, 38-year-old female of South Bend, IN Unit 1- 13-year-old male juvenile of South Bend, IN
Unit 1-11-year-old male juvenile of South Bend, IN
Unit 1- 16-year-old male juvenile of South Bend, IN
Unit 6- Naomi Kash, 65-year-old female of Benton, IL
PRELIMINARY: A preliminary investigation indicates the following occurred: Units 1,2,3,4,5 and 6 were traveling on Interstate 57 southbound near milepost 67. Unit 1 sustained a blown-out tire. Unit 1 came to a stop on the right shoulder of the road on a bridge. Unit 1 attempted to drive from the bridge deck by entering the right lane of traffic at a slow speed. Unit 2 veered left to avoid striking Unit 1 and struck Unit 3, in a side-swipe collision. Unit 3 struck the rear of Unit 1 in a rear end collision. Units 4,5 and 6 were unable to avoid the resulting chain reaction crash.
Interstate 57 southbound was closed for approximately two hours for crash investigation and scene cleanup.
CHARGES: Unit 1 Driver was issued citations for Improper Lane Usage, Operation of Uninsured Motor Vehicle and No Valid Driver's License.
All subjects are presumed innocent until proven guilty in a court of law.
More like this: