| updated June 12 2020 2:56 PM
Listen to this article
WASHINGTON, D.C. - The National Transportation Safety Board has issued a preliminary report on the fatal crash involving four individuals in Carlinville on May 31.
The four who died in the crash were as follows:
Get The Latest News!
Don't miss our top stories and need-to-know news everyday in your inbox.
Joshua Daniel Sweers, pilot, 35, of Michigan.
Daniel A. Shedd, 37, of Missouri.
Daniel Scholosser, 39, of Michigan.
John S. Camilleri, 39, of New York.
This what was contained in the NTSB Report: "This is preliminary information, subject to change, and may contain errors. Any errors in this report will be corrected when the final report has been completed."
Article continues after sponsor message
Location: Carlinville, IL.
Accident Number: CEN20LA201
Date & Time:05/31/2020, 1546 CDT
Registration:N8991W
Aircraft: PIPER PA28
Injuries: 4 Fatal
"Flight Conducted Under: Part 91: General Aviation - Personal - "On May 31, 2020, at 1546 central daylight time, a Piper PA-28-235 airplane, N8991W, was destroyed when it impacted terrain near Carlinville, Illinois. The pilot and three passengers were fatally injured. The airplane was operated as a Title 14 Code of Federal Regulations Part 91 personal flight. Automated Dependent Surveillance – Broadcast (ADS-B) position data revealed the flight departed Creve Coeur Airport (1H0) at 1518.
"The pilot proceeded northeast and climbed to about 5,500 feet mean sea level (msl). About 1543:19, at 5,400 feet mean sea level, the airplane entered a left turn, momentarily reversing course from northeast to the southwest. The left turn continued with a significantly decreased turn radius until the airplane was again on a northeast course. About 1545:27, at 5,600 feet msl, the airplane entered a right turn. About 1545:39, the airplane began a right descending spiral until the final data point at 1546:05. The average calculated rate of descent from the apparent beginning of the spiral descent and the final data point was about 6,900 fpm. The accident site was located about 0.15 miles north of the final data point."
Read More: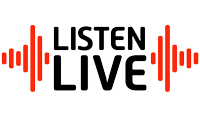 "Tommy Tutone - 867-5309 (Jenny)" now playing on The Eagle, the Riverbend's only Classic Rock station. Check out Riverbender Radio Today and Listen to Win!