Listen to this article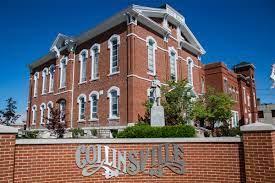 Get The Latest News!
Don't miss our top stories and need-to-know news everyday in your inbox.
COLLINSVILLE, IL – The City of Collinsville is looking for your feedback about your neighborhood and what can be done to improve it. The Neighborhood Planning and Improvement Initiative's goal is to solicit feedback on several criteria like where you live and satisfaction with living in the city, level of satisfaction with city services, and gauging interest in establishing neighborhood associations to name a few. "What we're looking to do is really empower people to take initiative, identify the problem, communicate that to the appropriate staff so that we can be more proactive in our service efforts, code enforcement and our other outreach efforts," Yancey said.
Article continues after sponsor message
The goal of the project is to have departments work more closely together, increase the ability to identify and respond to neighborhood issues and capital improvement needs, improve customer service, responsiveness, community outreach, and education efforts and encourage neighborhood-based, citizen-led organizations with the outcome of making Collinsville better for all.
Surveys will be distributed via mailings, presence at city events and on the city's website. The survey can be found by visiting here or scanning this QR code.
Once the data is complied, preliminary plans will be developed with the goal of holding neighborhood meetings in spring of 2023. The city will hold a meeting in each of the 11 neighborhoods in order to receive input that is specific to each area.
So, when you receive your survey, please take the time to fill it out and help make Collinsville the best city it can be.
The survey is available on the city's website as is the map of the neighborhoods herehttps://www.collinsvilleil.org/departments/community-development/neighborhood-improvement- program.
More like this: