December 28 2021 5:31 PM
| updated December 28 2021 6:01 PM
Listen to this article
MONDAY
BOYS BASKETBALL
Get The Latest News!
Don't miss our top stories and need-to-know news everyday in your inbox.
JERSEY 60, WOODLAWN 30
Jersey's basketball boys romped past Woodlawn 60-30 on Monday in holiday action at the Duster Thomas Hoops Classic.
The Panthers dominated the game, leading 14-2 at the end of one 30-15 at the half and 46-22 after three. Jersey outscored Woodlawn 14-8 in the final period for the 60-30 score.
Ayden Kenallakan had 14 points to lead the Panthers. Edward Roberts followed with 11 points and Trenton Decker had 9 points, Drake Goetten had 8 points, and Tanner Brunaugh followed with 7 points and Sam Lamer 6 points.
49TH VANDALIA HOLIDAY TOURNAMENT --- GROUP B
FLORA 61, FATHER MCGIVNEY CATHOLIC 56: McGivney lost a close game to Flora in their first game in Group B of the Vandalia tournament.
Gabe Smith had a big game for the Griffins with 22 points, while Jack Rodgers added 13 points, Jacob Huber had 10 points, Darren Luchetti scored eight points and Evan Schrage had three points.
SHELBYVILLE 58, FATHER MCGIVNEY CATHOLIC 50: In the Griffins' second game of the day, Shelbyville went out to the early lead, then came back in the second half in going on to the win.
The Rams led after the first quarter 15-11, but McGivney took a 31-29 lead at halftime. only to see Shelbyville go back in front 46-41, then outscore the Griffins in the fourth 12-9 to take the win.
Rodgers led McGivney with 18 points, while Huber added 13, Luchetti had six points, Smith scored five points, Schrage had four points and both Noah Garner and Ashton Mersinger hit for two points each.
McGivney is now 7-5 and play Pana Tuesday afternoon at 3:30 p.m.
MATER DEI CHRISTMAS TOURNAMENT
The Mater Dei tournament got underway on Monday, and in Group A, Highland defeated Breese Central 43-39, then won over Trenton Wesclin 55-42 to go to 2-0 in the group. In Group B, Metro-East Lutheran lost to Mascoutah 71-50.
The group stage continues Tuesday, with the Bulldogs playing Briarcrest Christian of Eads, Tenn. at 6 p.m., while the Knights meet up with Chillicothe Illinois Valley Central at 12 noon, then face Nashville at 7:30 p.m.
CARLINVILLE HOLIDAY TOURNAMENT
GREEN GROUP
LITCHFIELD 55, BUNKER HILL 44: in the Green Group opener at Carlinville's Big House, Bunker Hill fell to Litchfield in a close game.
The Minutemen led after the first quarter 10-9, but the Purple Panthers rallied to take a 23-18 lead at halftime, with Bunker Hill cutting the advantage to 33-32 after three quarters, only to see Litchfield outscore the Minutemen 22-12 in the final quarter to take the win.
Grant Burch led Bunker Hill with 17 points, while Keegan Ralston added 11 points, Daniel Manar had nine points and Jaydon Hausman hit for seven points.
The Minutemen are now 1-4 and meet the host Cavaliers Tuesday at 6 p.m.
CARLINVILLE 52, HARDIN CALHOUN 32: In the Red Group opener, the hosts led all the way in taking the win over Calhoun.
The Cavvies held leads of 10-4, 18-9 and 35-23 after the first three quarters, outscoring the Warriors in the fourth quarter 17-9.
Aaron Wills led Carlinville with 20 points, while Ryenn Hart added 10 points, Ayden Tiburzi had eight points, Ethan Siglock had six points, Mason Duckles had five points and Matt Dunn had three points.
Chase Caselton and Bryce Eilerman led Calhoun with nine points each, Tyler Kinder and Cole Lorsbach each scored three points and Bobby Caselton, Chase Ralston, Cole Sievers and Logan Tepen all had two points apiece.
The Warriors face Litchfield in the second group game Tuesday at 3 p.m.
RED GROUP
EAST ALTON-WOOD RIVER 57, STAUNTON 50: In a tight, see-saw game, EAWR held off Staunton to take the win in the Red group opener.
The Bulldogs led 16-8 after the first quarter, but the Oilers rallied to take a 30-20 lead at the interval, with Staunton roaring back to cut the lead to 38-35 after the third quarter, with EAWR taking the fourth quarter 19-15 to get the win.
Antonio Hardin had a great showing for the Oilers, scoring 21 points, while Seth Slayden added 13 points, Zach Lybarger had 10 points, Devon Green had six points, Brayden St. Peters added three points and both Jakob Gerber and Tyler Robinson had two points each.
Brayden Buffington had a big game for the Bulldogs with 23 points, while Caden Silvester added 18 points, Sam Best had three points and Luke Dewitt, Brady Gillen and Cole Sternickle all had two points apiece.
EAWR meets up with Gillespie at 1:30 p.m. on Tuesday, while Staunton plays Hillsboro at 7:30 p.m.
COLUMBIA-FREEBURG HOLIDAY TOURNAMENT AT COLUMBIA-F
GROUP A
MARQUETTE CATHOLIC 44, WATERLOO 24: Marquette took the win over Waterloo in their Group A opener at Columbia.
Parker Macias led the Explorers with 17 points, while Brody Hendricks added 10 points, Braden Kline had nine points, Jack Spain came up with four points, Dre Davis had three points and Owen Williams scored a single point.
The Explorers are scheduled to play twice on Tuesday, going up against Valmeyer at 11 a.m, then play against Waterloo Gibault Catholic at 7:30 p.m.
In the group opener, Gibault won by forfeit over Valmeyer 2-0.
GROUP B
COLUMBIA 69, PIASA SOUTHWESTERN 38: In Group B, the host Eagles took an opening win over Southwestern.
The Eagles led all the way, holding advantages of 21-10, 43-21 and 60-29, with the fourth quarter ending in a 9-9 stalemate.
Carson Cooley led the Piasa Birds with six points, while Lane Gage, Ryan Lowis and Quinten Strohbeck all had five points each, Hank Bouillon had four points, Ian Brantley score three points and Greyson Brewer, Rocky Darr, Logan Keith, Parker LeMarr and David Watkins all scored two points apiece.
FREEBURG 56, PIASA SOUTHWESTERN 39: In Southwestern's second game of the day, Freeburg led all the way through as the Midgets defeated the Birds.
Strohbeck led Southwestern with eight points, with Bouillon and Watkins both scoring six points, Cooley had five points, both Brantley and Darr had four points each, Collin Robinson hit for three points, Keith scored two points and Brewer had a single point.
COLUMBIA 73, CIVIC MEMORIAL 33: Columbia won its second game of the day in defeating CM.
Columbia again led from start to finish, holding leads of 20-9. 48-20 and 59-24 after the first three quarters, outscoring CM in the fourth 14-9.
Adam Ogden led CM with 10 points, while Sam Buckley had six points, Dalton Buhs, Dathan Greene and Melvin Hodge all had four points each, D.J. Dutton hit for three points and Jordan Serafini had two points.
CM plays twice on Tuesday, facing Freeburg at 12:30 p.m. and Southwestern at 5 p.m.
THE CLASSIC --- LARGE SCHOOL DIVISION
FIRST ROUND
Article continues after sponsor message
EAST ST. LOUIS 69, NORMAL UNIVERSITY 45: East St. Louis cruised to an opening round win over Normal University in The Classic at Illinois Wesleyan University in Bloomington.
The Flyers held the lead throughout, holding advantages of 19-5, 31-15 and 56-29, with the Pioneers outscoring East Side 16-13 in the final quarter.
Macaleab Rich led the Flyers with 32 points, while Christian Jones had 20 points, Jaden Hale added six points, Brian Bess and Cameron Boone had three points each, Demarion Brown and Daveon Hawkins each scored two points and Mackenly Falconer had a single point.
The Flyers advance to the quarterfinals and face Peoria High Tuesday night at 8:30 p.m. at Normal Community West High School.
MISSISSIPPI VALLEY CHRISTIAN 73, LEGACY ELITE CHRISTIAN (MARTINSVILLE, IND.) 54: In a tournament being played in Martinsville, Ind.,
Tommy Kunz's career high 39 points led MVCS to a win over Legacy Elite Christian of Martinsville, Ind. on Monday.
The Warriors led all the way through, holding advantages of 19-12, 34-14 and 52-30 after the first three quarters, with Legacy outscoring MVCS in the final quarter 24-21.
Along with Tommy Kunz's big day, Joey Kunz added 19 points, Jonah Feuerhak and Cameron Golike each scored six points and Drew Gaworski came up with three points.
MISSISSIPPI VALLEY CHRISTIAN 67, TABERNACLE CHRISTIAN (MARTINSVILLE, IND.) 59: In a semifinal game of the same tournament, Tommy Kunz followed up his career high with a 33-point performance in leading the Warriors to the final.
MVCS again led all the way through, holding advantages of 21-15, 37-27 and 51-45 after the first three quarters, then outscoring Tabernacle 16-14 in the final quarter.
Along with Tommy Kunz's performance, Joey Kunz had 25 points, Feuerhak hit for six points and Golike added three points.
The Warriors are now 9-3 and play against Community Christian in the tournament final Tuesday morning at 11:30 a.m.
GIRLS BASKETBALL HOLIDAY TOURNAMENTS
BENTON CHRISTMAS CLASSIC
MARQUETTE CATHOLIC 45, HARRISBURG 24: Marquette took their opener in the Benton Christmas Classic with a win over Harrisburg
Alyssa Powell led the Explorers with 13 points, while Megan Meyer added eight points, Abby Williams came up with seven points, Nia Ballinger had six points, Chloe White scored five points, Jillian Nelson had three points, Haley Porter hit for two points and Hayley Rodgers scored a single point.
Marquette advances to a quarterfinal game against Vienna Tuesday night at 7:30 p.m.
JERSEY HOLIDAY TOURNAMENT
In the opening day of the Jersey Holiday Tournament, Taylorville defeated Gateway Legacy Christian of Florissant, Mo. 53-41, while Carrollton won over the host Panthers 48-36. The tournament continues with four games on Tuesday.
Carrollton's girls defeated Jersey 48-36 in the opener for both teams in the Jersey Holiday Tourney.
Tessa Crawford had 15 points for Jersey, while Becca Henson led the Hawks with 15 points.
Lauren Flowers and Callie McAdams had 9 points for Carrollton and Haley Schnelten added 8 points. Bria Tuttle also contributed 6 points for Jersey.
Carrollton led 23-11 at the half.
CARLINVILLE HOLIDAY TOURNAMENT
GREEN GROUP
GREENFIELD NORTHWESTERN 42, GILLESPIE 25: In the Green group opener of the Carlinville tournament, Northwestern led all the way through in defeating Gillespie.
The Tigers took an 11-7 lead after one quarter, extended the advantage to 26-13, then led 40-20 after three quarters, with the Miners outscoring Northwestern 6-2 in the final quarter.
Alex Pohlman led the Tigers with 15 points, while Jealee Clark adding 10 points, Kylie Kinser had nine points and Jenna Dickerman, Naomi Lansaw, Torrie McAdams and Addison Wright all had two points each.
NOKOMIS 33, CARLINVILLE 21: Much like the first game of the group stage, Nokomis took and early lead and held it all the way in defeating the host Cavaliers.
The Redskins held leads of 11-2, 13-7 and 27-14 after the first three quarters, with Carlinville outscoring Nokomis 7-6 in the final period.
Isabella Tiburzi led the Cavvies with 10 points, while Jill Slayton scored seven points and both Jordyn Loveless and Braley Wiser both scored two points.
Northwestern and Carlinville face each other on Tuesday at 4 p.m.
RED GROUP
HARDIN CALHOUN 38, WILLIAMSVILLE 28: Calhoun took an early advantage, then never looked back as the Warriors defeated Williamsville in the opening game of the Red group.
The Warriors held leads of 14-6, 23-7 and 32-19 after the first three periods, while the Bullets outscored Calhoun 9-6 in the fourth quarter.
Kate Zipprich led the Warriors with 12 points, while Ella Sievers had eight points, Audrey Gidman scored seven points, Lacy Pohlman scored six points, Maddie Buchanan had four points and Jaelyn Hill had a single point.
Calhoun next plays South County Tuesday afternoon at 1:30 p.m.
CENTRALIA CHRIST OUR ROCK LUTHERAN WINTERFEST
Father McGivney Catholic won over Madison by forfeit 2-0 and moves on to the quarterfinals, where the Griffins will play Vandalia at 6:30 p.m.
MASCOUTAH INVITATIONAL
BREESE CENTRAL 60, EAST ST. LOUIS 52: In the first day of the Mascoutah Invitational, Central held off East St. Louis to go on to the quarterfinals.
Shakara McCline led the Flyers with 21 points, while Jazmine Young added 17 points, Derrica Branch had six points, LaMyzia Suggs hit for four points, Camya Pitts had two points and both Alicia Cross and Ryale Mosley had a single point each.

East Side will play in the consolation quarterfinals against Riverview Gardens Tuesday morning at 10 a.m.
Alton received a 2-0 forfeit win over Cahokia and will play a quarterfinal game against Belleville West Tuesday morning at 8:30 a.m.
DON MAUER INVITATIONAL AT MARY INSTITUTE-COUNTRY DAY
FIRST ROUND
COLLINSVILLE 60, CLAYTON 44: In the first round of the Don Mauer Invitational at Mary Institute-Country Day School in Ladue, Mo., Collinsville won its opener over Clayton to advance to the semifinals.
The Greyhounds took a 16-12 lead after the first quarter, and extended it to 32-24 at halftime, with the Kahoks rallying to take a 40-36 lead after the third quarter, then outscored Clayton in the final quarter 20-8 to advance.
Megan Janson led Collinsville with 18 points, while Talesha Gilmore came up with 16 points, Ella Guerrrero had nine points, Jordan Gary scored eight points, Katie Bardwell had four points, Jenna Scheller had three points and Carsyn Moad scored two points.
The Kahoks advance to a quarterfinal game against Pattonville Tuesday evening at 7:30 p.m.
If you have an item for the Sports Roundup, please E-mail the results and statistics to Dan Brannan at dbrannan@riverbender.com, or you may text the results to (618) 623-5930, and it will be used in that day's Riverbender.com/EdGlenToday.com Sports Roundup. We will accept both high school and junior high school results for the Sports Roundup.
Read More: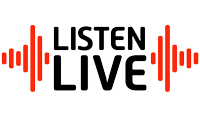 "Scotty McCreery - This Is It" now playing on The River, the Riverbend's only Country station. Check out Riverbender Radio Today and Listen to Win!