Tuesday, April 25 Softball Round-Up: Bond Has Two Home Run Day Including Grand Slam As Griffins Rout Explorers, Edwardsville Blanks Kahoks
April 26, 2023 11:09 AM
April 26, 2023 11:35 AM
Listen to the story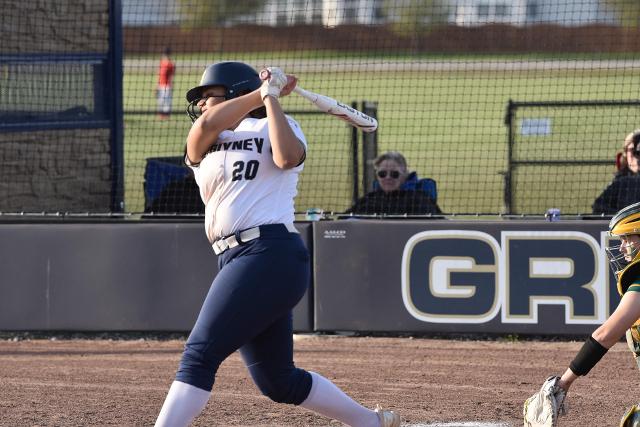 FATHER MCGIVNEY CATHOLIC 20, MARQUETTE CATHOLIC 2
Get The Latest News!
Don't miss our top stories and need-to-know news everyday in your inbox.
After McGivney and Marquette traded two runs each in the opening inning, it was all Griffins as McGivney scored four in the second and seven in both the third and fourth to take a 15-run rule win.
Alexis Bond had three hits, including two home runs, and seven RBIs for the Griffins, while Avery Grenzebach had two hits, including a homer, and five RBIs, Izzie Venarsky had a hit and two RBIs, Julia Behrmann, Sarah Hyten and Jada Zumwalt each had a hit and RBI, Olivia Klusas and Nora Mensing had a hit each and Alexa Jones drove home a run.
Jalynn Dickson had two hits and a RBI for the Explorers, while McKennah Youngblood had a hit and RBI and both Alyssa Coles and Meredith Zigrang had hits.
McGivney is now 4-12, while Marquette goes to 3-9.
EDWARDSVILLE 13, COLLINSVILLE 0
Edwardsville put up seven runs in the second inning and two each in the fourth and fifth in going on to a 10-run rule win at Collinsville.
Riley Nelson had three hits and two RBIs for the Tigers, while Madi Kolakowski had two hits and drove in three runs, both Avery Hamilton and Jillian Hawkes had two hits and two RBIs, Reese McNamara had two hits, Grace Blakemore had a hit and RBI, Graham Cobb-Guledge and Grace Oertle had hits and both Marley Fox and Jillian Lane had a RBI each.
Lexi Rafalowski and Marissa Thomas had the only two hits for the Kahoks, while Thomas struck out three in the circle for Collinsville and Nelson fanned 10 Edwardsville.
The Tigers are now 16-3, while the Kahoks go to 2-17.
BELLEVILLE EAST 5, ALTON 0
East scored four times in the third, then added another in the fifth to take the win over visiting Alton.
Alaina Laslie had both of Alton's hits in the game, while Grace Presley struck out six.
The Lancers go to 11-7-1, while the Redbirds are 6-10.
VALMEYER 9, MARISSA-COULTERVILLE 8
A four-run seventh inning was enough to give Valmeyer the road win at Marissa.
Brooke Miller and Peyton Smiley both had three hits and two RBIs for the Pirates, while Mia McSchooler had a pair of hits, both Kylee Eschmann and Markee Voelker had a hit and two RBIs and Avery Proffer had a hit and RBI.
Article continues after sponsor message
Miller threw a complete game in the circle for Valmeyer, striking out six.
The Pirates are now 11-1, while the Meteors drop to 8-6.
FREEBURG 13, EAST ALTON-WOOE RIVER 1
An eight-run second and a four-run third put Freeburg over the top in their 10-run rule win over EAWR.
Jordan Ealey had a hit and RBI for the Oilers, while Haley Pratt had the only other hit, while Ealey went all the way in the circle, striking out one.
The Midgets are now 21-1, while the Oilers go to 6-13.
GILLESPIE 6, CARLINVILLE 4
A three-run third by Gillespie gave them a lead they would never relinquish in taking the win over visiting Carlinville.
Isabella Tiburzi had two hits and a RBI for the Cavaliers, while Karly Tipps had a hit and RBI and Makenah Dugan, Hannah Gibson, Hallie Gibson, Chloe Pope and Addie Ruyle all had hits.
Hannah Gibson struck out seven in the circle for Carlinville, with Hallie Gibson fanning five.
The Miners are now 15-2, while the Cavies are now 15-4.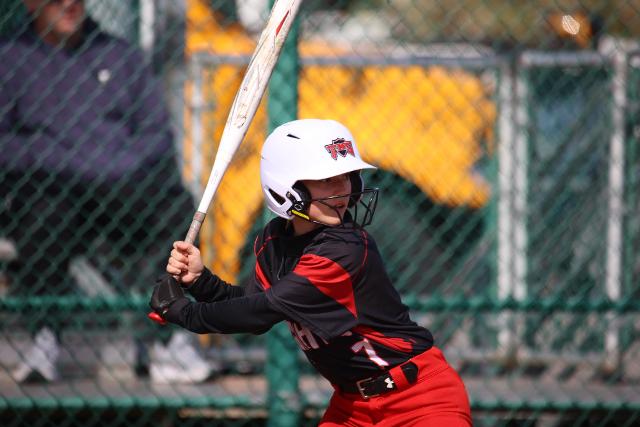 TRIAD 19, EAST ST. LOUIS 0
Triad scored four runs in the first, six in the second and nine in the third to take a 15-run rule win over visiting East Side.
Chloe Seger had three hits and five RBIs for the Knights, while Alyssa DeWitte had three hits and four RBIs, both Phoebe Feldman and Andie Green had two hits and a RBI, Syd Horn had two hits, Sam Jarman had a hit and two RBIs, Addison Hagerty and Delaney Hess had a hit and RBI each and both Maddie Hart and Logan Looby had a hit.
Hart struck out six while in the circle, while Hess fanned two.
Triad is now 6-8, while the Flyers go to 0-8.
BREESE CENTRAL 8, ROXANA 6
More like this: