Marquette Catholic Places 15th As Team In St. Teresa Sectional, Griffins Are 12th, Doyle Leads Shells
November 2, 2020 5:49 PM
November 2, 2020 5:56 PM
Listen to the story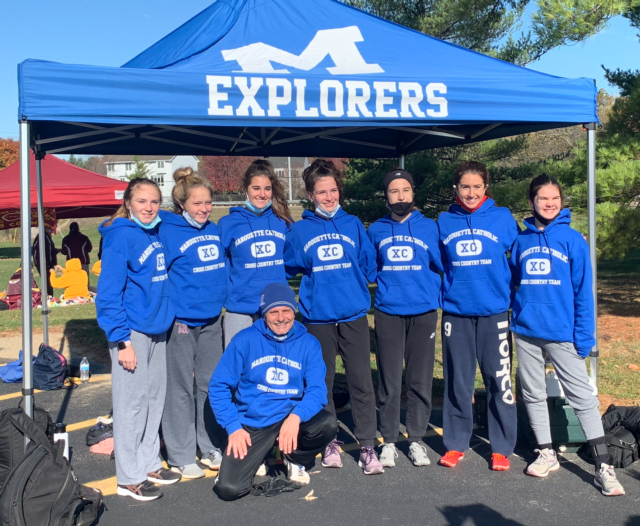 Get The Latest News!
Don't miss our top stories and need-to-know news everyday in your inbox.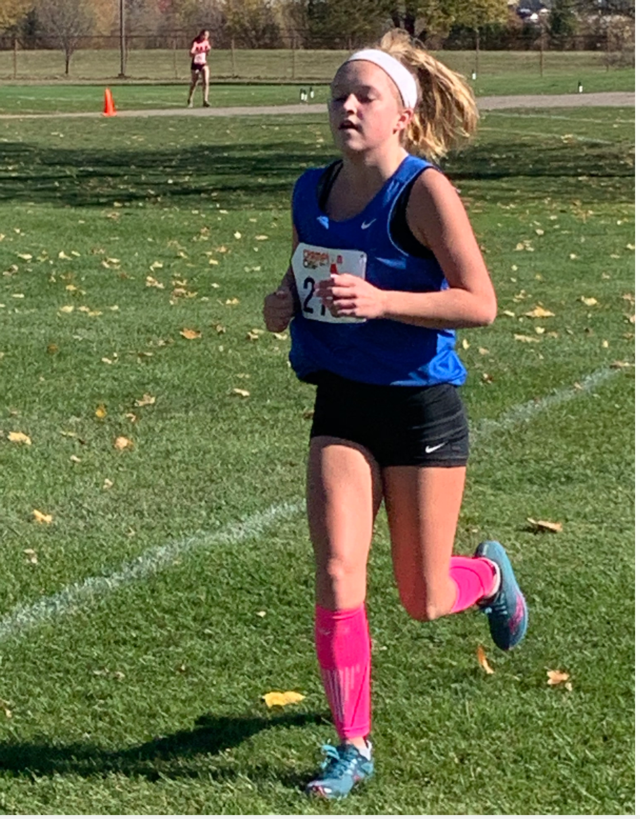 CLASS 1A AT DECATUR ST. TERESA CATHOLIC
DOYLE IS TOP RUNNER FOR SHELLS, HATLEY LEADS GRIFFINS, VICKREY IS EXPLORERS' TOP RUNNER AT ST. TERESA SECTIONAL: Roxana's Riley Doyle led the way for the Shells, while Kaitlyn Hatley followed suit for Father McGivney Catholic, and Kailey Vickrey did the same for Marquette Catholic in the Explorers' first-ever team appearance in anIHSA sectional meet on Saturday at Hickory Point Golf Course in the Decatur St. Teresa Catholic sectional.
Monticello was the team champion with 51 points, with longtime rival Tolono Unity second at 69 points, Marshall came in third with 107 points, fourth place went to Urbana University with 130 points, St. Joseph-Ogden was fifth with 150 points, the Shells came in sixth with 161 points, Shelbyville was seventh with 179 points. Champaign St. Thomas was eighth with 185 points, the ninth-place team was Robinson, with 228 points, and Casey-Westfield was 10th with 274 points.
Article continues after sponsor message
The Griffins were 11th with 305 points, coming in 12th was Neoga, with 315 points, Teutopolis was 13th with 329 points, Litchfield came in 14th with 361, and the Explorers were 15th at 394 points.
The individual champion was Kate Ahmari of Urbana University, who had a time of 18:29.4, with the runner-up being Monticello's Mabry Bruhn, with a time of 18:32.1, Bismarck-Henning-Rossville-Alvin's Gabriella Moreman was third at 18:37.4, fourth place went to Monticello's Grace Talbert who was timed in 18:51.2, the fifth-place runner was Gabrielle Spain of Shelbyville, with a time of 18:57.8, Erica Woodard of Unity was sixth at 18:59.9, coming in seventh was Mikayla Blanke of Urbana University, who came in at 19:05.7, the eighth-place runner was Monticello's Rachel Koon, with a time of 19:07.9, coming in ninth was Marshall's Brooklyn Bender, who came in at 19:11.2, and rounding out the top ten was Estella Miller of Monticello, who was clocked in 19:15.5.
Doyle led the Shells with a time of 19:31.5, with Gabrielle Woodruff having a time of 20:16.6, Keiko Palen was clocked in 20:37.6, Janelynn Wirth's time was 20:44.9, Zoey Losch came in at 20:53.3, Macie Lucas' time was 22:38.2, and Jessi Ponce came in at 23:49.2.
Hatley's leading time for the Griffins was 19:48.8, with Alyssa Terhaar coming in at 20:47.0, Claire Stanhaus was timed in 23:03.6, Emma Martinez had a time of 23:20.5, Amelia Beltramea had a time of 24:40.6, Isabel Margarida's time was 26:47.7, and Ava Tidball had a time of 54:44.6.
Vickrey led Marquette with a time of 21:15.5, with Megan Jarzenbeck coming in at 23:46.5, Katie Johnson came in at 24:01.5, Paige Rister came in at 24:34.5, Claire Antrainer was timed in 26:03.5, Hudson McCowan's time was 26:34.3, and Ava Certa had a time of 27:49.3.
In addition, East Alton-Wood River's Megan Douglas, who went through as an individual, and had a time of 22:47.0.
More like this: