Man Found Guilty In Jersey County Pornography Case
September 25, 2023 2:32 AM
Listen to the story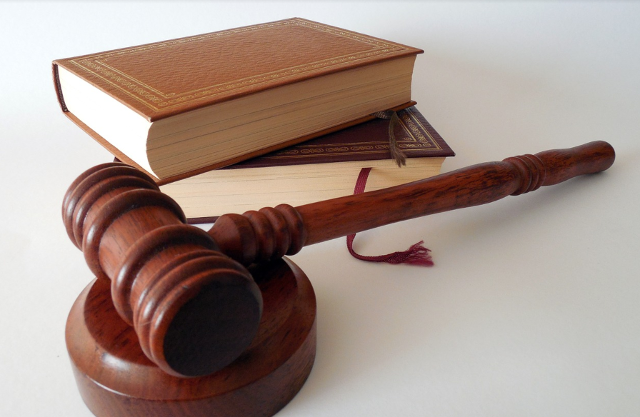 CHICAGO - Attorney General Kwame Raoul announced recently a Jersey County man was found guilty after the Attorney General's office prosecuted him for disseminating child pornography.
Joshua G. Eastham, 38, of Jerseyville, was found guilty in Jersey County Circuit Court of four counts of disseminating child pornography involving victims under the age of 13, Class X felonies each punishable by six to 30 years in prison. Eastham is scheduled to be sentenced on Nov. 1.
Get The Latest News!
Don't miss our top stories and need-to-know news everyday in your inbox.
Jersey County State's Attorney Ben Goetten made this statement: "There's a message with cases like this, 'Don't do it.' You may 'think' you're getting away with it, but you're not. Cyber professionals are constantly monitoring online traffic for individuals who manufacture, share and distribute this sort of illegal material. You may think it's a victimless crime because you didn't physically come into contact with a child. But they have to remember, the images they view and share are real videos and imagery.
"Some sick and twisted piece of garbage is trafficking these children and producing the filth that individuals like this defendant are sharing and distributing. And you will get caught. It may not be today or tomorrow, but it will happen."
Goetten added that individuals who perform these acts will be caught because of hometown heroes like Special Investigator Amanda Wimmersberg.
"Amanda started her law enforcement career here in Jerseyville," he said. "We are so proud of her and the work she's done. She distinguished herself locally and then regionally through her hard work and expertise. She moved into the Illinois Attorney General's Office where she takes down computer predators like the defendant in this case. In my humble opinion, she's far and away the state's leading authority on computer forensic investigations of this kind. I'd dare to say she's likely one of the nation's best.
"As a prosecutor, there's no other individual we'd rather have on the stand explaining these crimes to a jury. And as a defendant, she's their worst nightmare. With that, my office would like to thank the AG's office for their assistance. And more importantly, we'd like to thank Special Investigator Amanda Wimmersberg for her tireless efforts to keep our children safe while holding those who traffic in this type of material to account."
Article continues after sponsor message
Raoul said: "I am pleased with this guilty verdict, as this offender will now be held accountable for his role in trading online child pornography. "Child survivors are revictimized each time one of these heinous videos or images are shared or downloaded. I appreciate the collaboration of the Jersey County State's Attorney's office and the U.S. Marshal's in this case."
Raoul's office charged Eastham after receiving a CyberTip from the mobile messaging application Kik and discovering evidence of child sexual abuse material during a search of Eastham's home on Jan. 27, 2022. Along with assistance from the U.S. Marshal's Service, Eastham was apprehended and arrested the following day.
Raoul's office co-prosecuted the case with Jersey County State's Attorney Goetten.
The case is part of Attorney General Raoul's work to investigate and prosecute child pornographers in Illinois. Raoul's office, with a grant from the U.S. Department of Justice, runs the Illinois Internet Crimes Against Children (ICAC) Task Force that investigates child exploitation crimes and trains law enforcement agencies. The task force receives CyberTips, or online reports of child pornography, from the National Center for Missing and Exploited Children. Over the last several years, CyberTipline reports have steadily increased. In 2022, reports to the ICAC increased by 26% over 2021.
Illinois' ICAC Task Force is one of 61 ICAC task forces throughout the country and is comprised of a network of more than 175 local, county, state and federal law enforcement agencies. Since 2019, the Attorney General's ICAC Task Force has received more than 32,500 CyberTips and has been involved in more than 485 arrests of sexual predators. Since 2006, the Attorney General's ICAC Task Force has been involved in more than 1,960 arrests of sexual predators. The task force also has provided internet safety training and education to more than 1 million parents, teachers and students, in addition to more than 23,850 law enforcement professionals.
Attorney General Raoul also reminded the public that online child sexual exploitation can be reported at www.cybertipline.com, and child abuse can be reported at dcfsonlinereporting.dcfs.illinois.gov. In addition, local child advocacy centers can be found at www.childrensadvocacycentersofillinois.org.
Assistant Attorney General Shantikumar Kulkarni prosecuted the case for Raoul's High Tech Crimes Bureau.
More like this: