Love for Louis: Community Celebrates Schnucks Employee's 40th Year
June 16, 2023 9:27 AM
June 16, 2023 11:53 AM
Listen to the story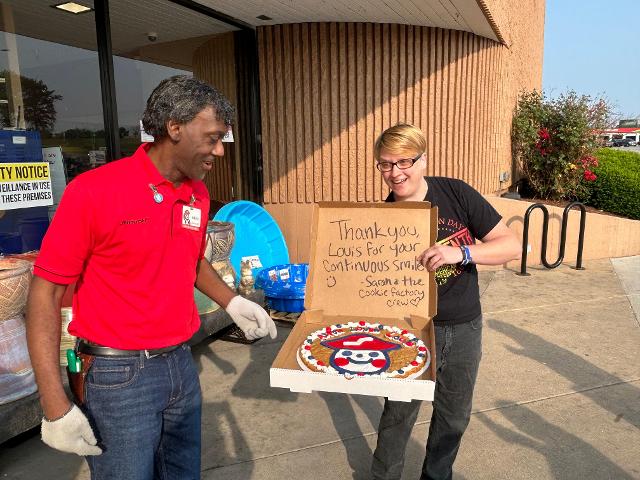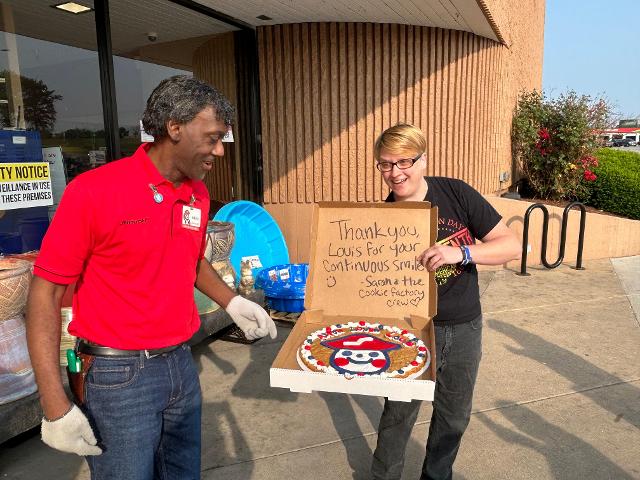 Get The Latest News!
Don't miss our top stories and need-to-know news everyday in your inbox.
ALTON - Walk into Schnucks, and you'll be greeted with a smile. Run into Louis, and you'll be pulled into a hug.
On Friday, June 16, Louis Finley was recognized by All Things Alton as the area's favorite essential worker. People across the Riverbend voted in the Facebook contest. The Schnucks employees and friends in attendance also noted that Finley will celebrate his 40th year at Alton Schnucks in November.
"The whole thing's overwhelming, to see everybody — generations — come up and still care about you," Finley said.
Karen Flowers-Raymond, one of the managers at the Alton branch, said that she's been keeping Finley updated on the Facebook contest because he's "old school" and doesn't have a cell phone or Facebook page himself. The post on the All Things Alton page has received a lot of attention, including dozens of comments from Schnucks shoppers who have positive memories of Finley and were eager to vote for him in the essential worker contest.
Article continues after sponsor message
"Obviously, he won it by a landslide," Flowers-Raymond said. "He has such a fun personality. He doesn't know a stranger. He loves his hugs."
Finley started working at Schnucks in 1983 when he was 17. He said that he was mentored by many people, including John Dougherty, another familiar Schnucks face. Dougherty retired in 2021 after 44 years at Schnucks.
"I don't want him to know that I really respect him," Finley joked as Dougherty laughed. "Me, him and some other guys, we all were a tight niche back then. We all stayed for years…I have people I admire, too. People who motivate me."
While Finley is celebrating his 40th anniversary at Schnucks, he's quick to note that many people have worked at the store longer than him. He called one woman "the baby of the group" when she said she had only been at Schnucks for 37 years.
"So many people have grown up with our faces here. He always has fun with the kids that have their own kids now," Flowers-Raymond said. "Now they're bringing their own kids in to make sure they have fun with Louis at the grocery store."
A representative from All Things Alton presented Finley with a cookie cake from The Cookie Factory. As Finley looked over the crowd that had gathered, he pulled several of them into a hug.
"We all started like family," Finley said. "Thank you for letting me be myself."
More like this: