Litchfield Man Faces Possession Of Child Pornography Charges
Listen to the story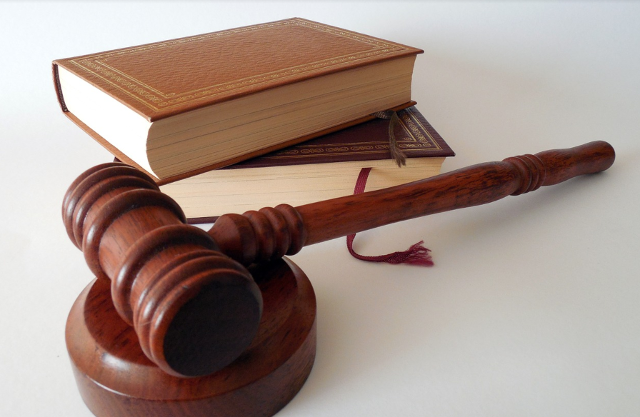 LITCHFIELD – Attorney General Kwame Raoul today announced the Attorney General's office has charged a Montgomery County man with allegedly possessing child pornography. The case is part of Raoul's ongoing work, in collaboration with federal law enforcement agencies and local law enforcement officials throughout Illinois, to apprehend offenders who download child pornography online.
Raoul's office charged Robert J. Meyer, Jr., 47, of Litchfield, Illinois, in Montgomery County Circuit Court with two counts of possession of child pornography, Class 2 felonies punishable by up to 14 years in prison. Meyer's bond was set at $100,000 and he will next appear in court July 21.
Get The Latest News!
Don't miss our top stories and need-to-know news everyday in your inbox.
"Child pornography is a horrific crime that can leave life-long scars on innocent children and their families," Raoul said. "As a result of work done by my office's Internet Crimes Against Children Task Force, this predator can be held accountable. I appreciate the collaboration of multiple local law enforcement agencies with my office's task force to keep our communities safe."
Raoul's investigators, with the assistance of the Illinois State Police South Central Illinois Drug Task Force (SCIDTF) and the Litchfield Police Department conducted a search of Meyer's residence in the 1000 block of Walnut Street in Litchfield and arrested him after discovering evidence of child pornography.
Attorney General Raoul's office will prosecute the case with the Montgomery County State's Attorney Andrew Affrunti.
Article continues after sponsor message
"I am grateful to partner with Attorney General Raoul and his staff to ensure justice in this case. The dedication and expertise of the Attorney General's Office Investigators is of great benefit to the citizens of Montgomery County," Affrunti said. "Anyone who abuses or exploits children in Montgomery County will be held accountable under the law for their actions."
The case is part of Attorney General Raoul's work to investigate and prosecute child pornographers in Illinois. Raoul's office, with a grant from the U.S. Department of Justice, runs the Illinois Internet Crimes Against Children (ICAC) Task Force that investigates child exploitation crimes and trains law enforcement agencies. The task force receives CyberTips, or online reports of child pornography, from the National Center for Missing and Exploited Children. Over the last several years, CyberTipline reports have steadily increased. In 2022, reports to the ICAC increased by 26% over 2021.
Illinois' ICAC Task Force is one of 61 ICAC task forces throughout the country and is comprised of a network of more than 175 local, county, state and federal law enforcement agencies. Since 2019, the Attorney General's ICAC Task Force has received more than 30,400 CyberTips and has been involved in more than 485 arrests of sexual predators. Since 2006, the Attorney General's ICAC Task Force has been involved in more than 1,958 arrests of sexual predators. The task force also has provided internet safety training and education to more than 1 million parents, teachers and students, in addition to more than 23,844 law enforcement professionals.
Raoul reminds the public that online child sexual exploitation can be reported at www.cybertipline.com, and child abuse can be reported at dcfsonlinereporting.dcfs.illinois.gov. In addition, local child advocacy centers can be found at www.childrensadvocacycentersofillinois.org.
The public is reminded the defendant is presumed innocent until proven guilty in a court of law.
Assistant Attorney Generals Jenifer Peck and Katherine Hegarty are handling the case for Raoul's High Tech Crimes Bureau.
More like this: