October 30 2019 2:34 PM
| updated October 31 2019 1:20 PM
Listen to this article
EDWARDSVILLE - Lincoln Middle School Honor Roll is below:
6th Grade Honor Roll Students
Abbas, Fatima
Adamitis, Joseph Ryan
Alexander, Benjamin Charles
Amer, Malak Islam
Archer, Alaynah Renee
Arendell, Corbin James
Baugh, Hunter Russell
Becker, Derrian Matthew Charles
Bell, Jaylinn Macey
Berning, Owen Jacob
Berning, Quinn Edward
Bohnenstiehl, Karissa Marie
Borden, Estelle Bright
Bowser, Maggie Grace
Brueggeman, Dylan Lee
Burkey, Olivia Marie
Burroughs, Geneva Marie
Calvo, Josefa Ann
Caminiti, Caleb Vincent
Cecil, Lauren Elizabeth
Collignon, Madilyn Elizabeth
Compton, Braden Paul
Conkovich, John Michael
Cooper, Maria Caterina
Cox, Bryar Lee
Cox, Lily Rene
Craig, Lillian Grace
Crawford JR, Ellsmuno Saumod
Cruzin, Lia'nice Sheina
Dannenbrink, Drew Michael
Davis, Ana Christine
Davis, Jada Beth
Davis, Liza Madden
Dawson, Nicholas James
Demirer, Kaan Yusuf
Deweese, Abram James
Dillon, Derrian
Dungan, Elizabeth Ilene
Elliott, Jackson Connor
Ellsworth, Cooper Raleigh
Elsas, Rosalie Pearl
Evans, Austin Kaori
Finckbone, Micah Morrison
Forinash, Nolan Warner
Fox, Marley Jade
Freeman, Emily Marie
Geggus, Brooke Elizabeth
Geminn, Ali Kaye
Goclan, Kaya Alexis
Gorniak, Shelby Addison
Graklanoff, Emilynn Grace
Gray, Samantha I
Greenwood, Addison Mae
Haire, Jayden Aaron
Halford, Lily Isabella
Halford, Lola Addison
Hall, Landon Robert
Harvey, Alexandria Lynn
Hawk, Hyrum Robert
Hawkes, Toby Autumn
Henson, Andrew Robert
Hernandez, Anya Noely
Hildebrand, Abigail Marie
Hilmes, Hayden Cole
Hollis, Aubri Jane
Horton, Maxwell William
Hubbard, Madeline Rose
Jackson, Kennedy Sarah
Jackson, Scoutyn Harlow
Jackson, Sydney Olivia
Johnson, Brandt Allen
Johnson, Riley Todd
Kannmacher, Hunter Michael
Kathriner, Milo Zane
Koch, Kessler Joseph
Kusmierczak, Benjamin Nolan
Lewis, Eli Cecil
Lewis, Wasani Lino
Long, Katelyn Nicole
Loomas, Jordynne Zoi
Looper, Landon Kyle
Lugge, Adam Joshua
MacMillan, Riley Johanna
Maher, Brady Michael
Marshall, Mia Caroline
Martin, Finn Thomas
Masinelli, Kelan Henry
McAdams, James Patrick
McArtor, Madison Jordan
McDonald, Cory James
McDonald, Ella Marie
McDonald, Kelen Thomas
McGinness, Ian Richard
McIntyre, Kellen William
Mersinger, Morgan Scott
Mize, Isabelle Allene
Moore, Colleen Grace
Muratov, Ariana
Myung, Hannah Haeju
Nichols, Layne Michael
Noll, Reece Alexander
Oertle, Grace Robyn
Olson, Alexander William
Omotola, Zara Eden
Patterson, Jeremiah Lee
Perham, Liya Haneul
Pernicka, Eleanor Rose
Plummer, Zelda Jane Victoria
Poettker, Reid Nicholas
Proctor, Josie Anne
Quart-Ackad, Merissa Ava
Rives, Keira Maxine
Roderfeld, Noah Michael
Ruehl, Brenna Ellen
Ruehl, Derek Murray
Salyer, Andrah Marie
Sayuk, Olivia Elise
Schueler, Nicholas Huitt
Schultz, Drake Douglas
Selimi, Eliona Viola
Seymour, Bryce Richard
Shahbaz, Maysaa Nicole
Sharma, Arav
Spears, Cole Fredrick
Spencer, Emmaline Mae
Stacy, Preston Michael
Stafford, Valarie Gwen
Stearns, Simon Kelly
Steelman, Brayden Welsh
Story, Joi Danielle
Thai, Elaine
Thayn, Lincoln Porter
Thomas, Mitaya MiQueen
Thompson, Gabrielle Elaine
Thothong, Thaksaphon
Tossey, Daniel James
Turner, Macy Lee
Tyrrell, Remy Patrick
Wagenblast, Maren Virginia
Ward, Serenity Lynn
Warner, Liv Renee
Waymire, Benjamin Michael
Weaver, Yale Joseph
Weis, Jack Daniel
Whisenand, Carter Stephen
Wilfong, Amelia Elizabeth
Wilkins, John Thomas
Williams, Ava Claire Elizabeth
Winkler, Colette Ann
Wylie, Caroline Ann
Get The Latest News!
Don't miss our top stories and need-to-know news everyday in your inbox.
7th Grade Honor Roll Students
Adams, Connor Irby
Alwardt, Lincoln Hunter
Anderson, Michael Thomas
Appleby, Paris Renae
Arth, Atticus A.
Ashwill, Max Lee
Bannister, Gabriella Dai
Barton, Karli Rae
Bash, Madeline Grace
Beeler, Gavin Jayce
Benjankar, Shrawan Man
Bert, Aaliyah Rose
Bertels, Stephanie Kerryann
Blasingim, Andrew Joseph
Bollinger, Keaton Ling
Boyd, Jaxen
Bozarth, Annealiceia Kayleigh
Brannen, Alexis DeAnn
Bull, Madelyn Ann
Carr, Audrey Louise
Carruthers, Sophia Catalina
Carver, Elizabeth May
Chambers, Emerson Joy
Chiarodo, Joseph Eric
Cohn, Zachary Craig
Connoyer, Austin Michael
Cook, Samuel Morrison
Curry, Nolan Alan
Darabi, Ryan
Donahue, Kayleigh Grace Ann
Dudley, Tyler Robert
Dykes, Landon Berry
Elsas, Lila Wren
Epenesa, Iosefatu Bernard Joseph
Evans, Ethan Cameron
Fairburn, Brayden Christian Michael
Followell, Adalynn Marie
Garner, Alyssa Grace
Gilmor, Elias Anthony
Glisson, Ella Grace
Goebel, Lucy Christina
Gogue, Zachariah Michael
Graham, Braden Diante
Grave, Lillian Elizabeth
Grayer, Taleyia Shirley
Gusewelle, Laura Jean
Hagedorn, Emily Jane
Hall, Donovan William
Harmon, Landon Rollins
Harriss, Julia Claire
Henderson, Charlotte Eloise Piper
Hicks, Hunter Ryan
Hohlt, Addison Claire
Holland, Thomas Furman
Holmes, Mason Dean
Horta, Alexis Erica Zel
House, Jackson Presley
Huffman, Samantha Avery
Huskey, Norah Evelyn
Hutton, Emmy Laine Rose
Jennings, Allison Ann
Johnson, Kaela Junae
Jones, Abygail Shelden
Jones, Charli Ahna
Jones, Claire Louise
Kalish, Maxwell Alexander
Karlas, Olivia Paige
Keen, Eva Elizabeth
Keller, Addison Reese
Kerpan, Annaliese Natalya
Kitchen, Samuel Joseph
Klopfer, Eva Elizabeth
Knecht, Ethan Wyatt
Kolakowski, Madison Noelle
Krebs, Lucas Isaac
Lacy, Alexander George
Lalor, Haley Sophia
Lane, Zachary Robert
Lankford, Gavin Maxwell
Lewis, Mason Samuel
Listner, Jameson Daniel
Lobbig, Dana Carol
Loethen, Samantha Anne
Logan, Cameryn
Logan, Layne Reilly
Ludwig, Katelyn Nicole
Lynch, Sophia LouAnn
Mandorca, Nicholas Drew
Manthey, Campbell Beck
Martens, Claire Elise
McElwain, Lelah Stephney
McKenney, Samantha Moreni
McMillian, Parker Robert
Meier, Hannah Suzanne
Mendoza Maldonado, Jonaten
Miller, Emma Ruth
Miller, Gavin Mason
Miller, Mallory Jane
Miner, Micah Gordon
Mink, Blake Alexander
Moore, Anna Kathleen
Moseley, Maggie Joy
Motley, Anna Irene
Mouldon, Lydia Caroline
Mullins, Sophia Elizabeth
Obeius, Elan Marcus
Parker-Miller, Londyn Eileen
Patrick, Jackson David
Patrick, Samantha Brooke
Pedersen, Pyper Ann
Pender, Jackson Lane
Poettker, Ethan Harrison
Porter, Ashlyn Genevieve
Porter, Logan Allen
Potter, Corinne Sophia
Powell, Tyler David
Poynter, Evan Jacob
Quaizar, Mariam Huzaifa
Richie, Lora Rowan
Romano, Reigha Faith
Rosenberger, Whitney Marie
Rotter, Adam Charles
Rutledge, Josephine Maya
Rydgig, Layla Joy
Samson, Braden Raymond
Schag, Gunnar Holt
Schlarman, Dean Michael
Schleeper, Cameron Jack
Sibley, Quinton
Slater, Laura Elizabeth
Smith, Camden Matthew
Soto, Syra Mae Kealohapau'ole
Spaulding, Purslane Amber Leanne
Stacy, Mitchell Evan
Steinkuehler, Riley David
Struble, Lydia Coleen
Sullivan, Grace Kateri
Summers, Bella Marie
Sutherland, Drew Eugene
Swank, Micah Vaughn
Taylor, Maya Li
Triplett, Luke Tyler
Underwood, Cullen Allyn
Venelinova, Diana Valentinova
Vivian, Henry Richard
Volz, Hayden David
Walker, Ava Lynn
Walker, Zuri Christina
Wallis, Brayden Carter
Walsh, Colin Thomas
Waltenberger, Maxwell Joseph
Ward, Jackson David
Washington, Isaac Likhi
Watters, Rhianna Lynn
Weaver, Jackson Andrew
Webb, Raegan Leigh
West, Alissa Nicole
Willenborg, Allison Mary
Williams, Jacob Wade
Williams, Kacey Rei
Wittkamp, Alyssa Nicole
Wolf, Hannah Elizabeth
Ziobro, Madeline Rose
Zurliene, Quinn Michael
8th Grade Honor Roll Students
Alwardt, Chase Leonard
Angle, Andrew Christopher
Angle, Hope Marie
Angle, Morgan Clara
Arana, Charlotte Lee
Archer, Brynna Rae
Arzola, Melanie
Becker, Hope Christine
Bielicke, Morgan Ann
Blankenship, Shane Micha
Blythe, Brooke Alyssa Anne
Bock, Samantha Marie
Bohlman, Broderick Harrison
Bohnenstiehl, Ava Penelope
Bollman, Carter Steven
Bramstedt, Frederick Karl
Brickman, Blye Owen
Burk, Elise Taylor
Burkey, Evan Charles
Byron, Andrew George
Cecil, Lucas Jeremy
Chrenka, Chase Mae
Cooper, Kaylah JoAnn
Craine, Jacob David
Csar-Kellenberger, Thomas Indiana
Csaszar, Gabriel Christian
Davis, Sara Margaret
Davis, Sydney Leigh
DeConcini, Leah Avery
DeMare, Joseph Wilson
Demirer, Eda Naz
Deweese, Tess Isabel
Dickson JR, Leslie Vernall
Dmochowski, Sydney Paige
Dustmann, Shane Alan
Dyckman, Whitney Olivia
Dynamic, Jade Farrell
Ehlers, Paige Lizabeth
Eldridge, Sidnee Rae
Ellinas, Efthalia
Essner, Vincent Carter
Fanning, Ella Grace
Flannery, Kelley Ann
Frame, Christian Parker
Gaughan, Georgia Kathleen
Ge, Alexander Yao
Gill, Madison Jade
Goclan, Konnor Joseph
Gouy, Sara Kathryn
Halford, Nolan Edward Michael
Hampton, Tyler Jason
Hawk, Elijah Matthew
Hebenstreit, Shayla Snell
Heiderscheid, Jessica Nicole
Hendricks, Adaline Elizabeth
Hensley, David James
Henson, Landon Taylor
Henson, Nicholas Lee
Hildebrand, Macy Isabel
Hill, Anna Marie
Hoenig, Kalyn Nicole
Holobaugh, Sophia Renee
Hopkins, Sarai Vanae
Horsfall, Belle Marie
House, Samuel Tyler
Huang, Houye
Huang, Wen zhi
Ivashyn, Brian
Jennings, Rain Christian
Jones, Delaney Kay
Jones, Gabrielle Elizabeth
Kalb, Megan Kay
Kimmey, Ryan James
Kirkpatrick, Grace Marie
Klaus, Kirstin LeeAnn
Knobeloch, Megan Taylor
Krampf, Kristen Joann
Kusmierczak, Audrey Elizabeth
Lane, Jillian Louise
Lang, Erin Elizabeth
Lawrence, Emily Grace
Lewis, Tayte Michael
Lopez Mendoza, Janet
Loyd, Madeline Elizabeth
Manning, Zeke Edward
Mason, Danford Fitch
McClain, Lily Rose
McCormick, Evan Kenneth Chul Soo
McGinnis, Colin Bove
McLean, Liam Matthew
McRae, Duncan Oran
Meyer, Christopher Allen
Miller, Kyra Walker
Miller, Max Norton
Mills, Allison Kay
Moore, Colleen Meadow
Morocco, Amir
Moss, Brett Jacob
Onwiler, Haley Ann
Pallas, Mallory Kay
Patrick, Emma Kathleen
Perham, Maximillian Taeyang
Pohl, Audrey Elizabeth
Pollock, Emily Lin
Proctor, Ella Catherine
Rankin, Sophia Zella
Reaka, Cameron Kay
Reed, Alexander Michael
Rice, Thomas Ethan
Rives, Carter Warren
Roseman, Claire Elizabeth
Ross, Abigail Madison
Schrimpf, Emma Margaret
Seymour, Alexis M
Sharp, Ulla Jane
Shaw, Avery Marie
Shaw, Nicholas Todd
Shelton, Symphony Olivia
Sheryr, Sonia
Sibley IV, Joseph
Skiff, Richard Edward
Smith, Abigayle
Sprinkle, Andrew Jonathan
Steinmann, Josie Emille
Stineburg, Rylee Janelle
Stone, Wesley Thomas
Suhre, Savannah Leigh
Summers, Graham Q
Thery, William Lee
Thomas, Magdalyn Lois
Todd, Joshua Edward
Tossey, Elizabeth Keryn
Turner, Cooper James
Turner-Cole, Alayna Eileen
Van Ryswyk, Dane Oliver
Vetter, Kai Michael
Viox, Joseph Matthew
Vorachek, Hannah Hunter-Lynn
Voss, Katherine Marie
Waple, Matthew Ryan
Warner, Case Edward
Watson, Sloan Marie
Weems, Katharine Nicole
Wernex, Olivia Catherine
White, Jacob Ryan
Wilfong JR, Scott Michael
Wilkerson, Trevor William
Williams, Walter Zachary
Winkler, Corinna Michael
Wyatt, Derek Matthew
Wylie, Jackson Richard
Zawitkowski, Jesse A
Read More: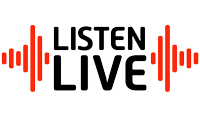 "Train - Hey Soul Sister" now playing on The Bridge, the Riverbend's only Today's Hits station. Check out Riverbender Radio Today and Listen to Win!