Letter To The Editor: Alton Could Be Shining Example Of Community Working Together For Well Being Of All
Listen to the story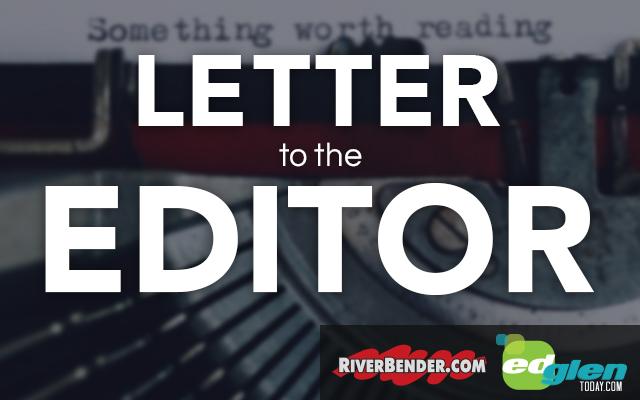 Letter To The Editor:
On Monday, I attended the Alton City Council meeting during which the proposed "Camping" ordinance was discussed and commented on by many Alton citizens. There was a majority viewpoint that the ordinance was unnecessary and even punitive.
Get The Latest News!
Don't miss our top stories and need-to-know news everyday in your inbox.
When I read the proposed ordinance I was greatly concerned with the mention of "alternatives" when an unhoused member of the community is told to leave a public place where they may have been "camping". What alternatives? There are no shelters. There are no beds anywhere. What will really happen is the unhoused will have their property stolen and trashed by the police. These simple belongings are all they have to protect them from the elements. They'll be forced to "move on," with nowhere to go. Some "alternative."
I'm sad to say that Alton's Mayor and the Madison County State's Attorney are mimicking the extreme and cruel behavior demonstrated repeatedly across the river in St. Louis.
Article continues after sponsor message
Alton is a small town, with an engaged community. This engagement was demonstrated at the meeting when people over and over stood to say they disagreed with the ordinance and wanted to work with the city council to address the real issues that drive people to live on the streets. Many of the speakers have experience working in this arena. The number of unhoused neighbors in town is not large. The community should be working towards solutions to the problems of our unhoused neighbors instead of penalizing and humiliating them.
Alton could be a shining example of a community working together for the well-being of everyone. There are excellent examples of how to make this happen in other cities. Let's choose to do the same in Alton.
Robyne O'Mara
Godfrey
Opinions expressed in this section are solely those of the individual authors and do not represent the views of RiverBender.com or its affiliates. We provide a platform for community voices, but the responsibility for opinions rests with their authors.
More like this: