| updated July 14 2022 3:02 PM
Listen to this article
GODFREY – Lewis and Clark Community College has released the lists of full- and part-time honors students for the Spring 2022 semester.
Get The Latest News!
Don't miss our top stories and need-to-know news everyday in your inbox.
Students earning a cumulative grade point average of 3.75 or higher out of a possible 4.0 are named to the President's List. Those students earning a grade point average between 3.25 and 3.74 are recognized each semester on the Dean's List.
Further requirements are listed in the college's online catalog at http://catalog.lc.edu. Any questions should be directed to the Enrollment Center at (618) 468-2222.
President's List
ILLINOIS
ALHAMBRA – Brooke Kinder; Megan B. Pickerill; Webb M. Slifka;
ALTON – Gabriel R. Ahlin; Christopher A. Ayres; Hunter M. Bailey; Emma M. Barham; McKenna S. Bergin; Robyn D. Brandon; Randas J. Caruthers; Bryce T. Christner; Mary A. Curvey; Lucy A. Dugan; Alyssa Eagleton; Sydney K. Ehrman; Olivia N. Ellebracht; Emily I. Enos; Nicole R. Ezeagu; Taylor R. Fencel; Taylor A. Freer; Isabella M. Hall; Benjamin T. Hart; Abigail J. Hasty; Christopher A. Hellrung; Donald J. Holliday; Cameron B. Holloway; Andrew J. House; Katherine E. Johnson; Jordan A. Jones; Malliyah J. Jones; Patrick J. Jun; Anna E. Kane; Monica J. Kerkemeyer; Kayla K. Kibbons; Kamryn S. Kizer; Sophia A. Kumagai; Caleb A. Link; Joshua A. Logsdon; Mary R. McKeever; Cooper J. Murphy; Emma N. Neumann; Abigail R. Nordan; Joseph D. Patridge; Samantha B. Peterson; Kendall V. Peuterbaugh; Amelia M. Redman; Chamille A. Relford; Juliana M. Rensing; Abigail M. Ressler; Madison A. Ross; Kathryn A. Saenz; Madelyn M. Saenz; Melissa L. Scharfinski; Victoria L. Schrimpf; Eleanor T. Schuler; Jenna M. Scruggs; Ethan M. Sitton; Carly J. Smith; Noah B. Spencer; Mae A. Springman; William T. Talbot; Tiffany N. Tanner; Damon D. Tolbert; Taryn J. Wallace; Jacob M. Watters; Joseph F. Whiteside; Foster F. Wiseman; Abraham J. Wojcikiewicz; Jania D. Womack; Megan D. Yarborough;
BATCHTOWN – Ashley M. Johnes;
BELLEVILLE – Cameron Dinges-White; Barbara A. Hunter;
BENLD – Ian N. Wilder;
BETHALTO – Kaylyn M. Aiello; Bryer N. Arview; Megan Belangee; Kennedy M. Bickmore; Madelyn M. Brueckner; Dalton M. Buhs; Caleb P. Butler; Guadalupe Calixto; Hailey G. Chappell; Jake D. Cheatham; Nina Chen; Jocelyn T. Combes; Gracie M. Courtoise; Mandy S. Drew; Lauren M. Dunlap; Maireli S. Figueroa; Abigail M. Fox; Kylee M. Golden; Olivia M. Goodman; Matthew D. Haar; Allison K. Hallstead; Katelyn M. Hallstead; Isabella F. Harned; Aslan K. Henderson; Tanna L. Hoffmann; Jaiden N. Huhsman; Nolan Kahl; Isabella S. Kallal; Peyton T. Keller; Patrick J. Kelly; Allie R. Lively; Emily S. Luck; Hannah L. McCann; Cameron J. McGarvey; Kaitlyn N. McGarvey; Jack D. McRae; Ethan E. Meiser; Hannah M. Meiser; Gannon J. Meyer; Kaitlyn L. Miller; Peyton E. Mormino; John P. Morrissey; Emma F. Niemeier; Alexis R. Noel; Isabella L. Norton; Brian R. Pearson; Kaitlyn N. Peterson; Glenda L. Pfeifer; Makenzie N. Rexford; Kiley M. Richards; Allie P. Roberson; Julia A. Ryan; Parker E. Scottberg; Craig Sims; Emma E. Smith; Isabella R. Smith; Kaili M. Stanford; Allen M. Thomas; Gage M. Thornton; Abigale M. Waters; Payton M. Whaley; Emily E. Williams; Grace M. Witsken; Madeline S. Woelfel; Emily M. Zimmerman;
BRIGHTON – AmyDee L. Bachman; Raigen Baker; MacKenzie L. Behrends; Jillian Beilsmith; Patrick M. Blaesing; Laini Bock; Kennedy M. Dempsey; Jarrett C. Dresch; Brandon E. Dunsing; Joshua Eddington; Gabrielle Emmons; Owen T. Fahnestock; Jarod A. Garcia; Audrey Gordon; Alexandria Goss; Grace Greenwell; MacKenzie Hampsey; Mariah L. Hellrung; Whitney M. Keith; Kayla A. Lemarr; Haileigh Lenger; Quinn E. Owens; Noah J. Perkins; Kayla Rudolph; Gracie Schneider; Ashton Seniker; Katelyn R. Shaw; Gage Smith; Chase K. Stahl; Kyla Thyer; Corbin Tutterow; Megan A. Webb; Laina Wilderman;
BRUSSELS – Sophia R. Baalman; Linsey Ohlendorf; Andrew J. Robeen;
BUNKER HILL – Jacob Bassett; Grant Burch; Brandie M. Crader; Austyn M. Eddinger; Nicolina Fox; Wyatt J. Heflin; Alexandria Helling; Hannah J. Herrmann; Alexis R. Jarman; Caitlin N. Morey; Rachel L. Schwegel; Larry D. Severs; Kathryn M. Smith; Tanner Throne; Noah Thyer; Emma J. Wilkinson;
CARLINVILLE – James F. Black; Peyton R. Dahler; Margaret Delong; Rory Drew; Megan M. Dunn; Emma G. Gansz; Caroline Gibbel; Colin Harris; Annabelle Hulin; Rayme J. Lewis; Caylee McDaniels; Jacob Petrovich; Eli Ratcliff; Hayden Truax; Michaela Utter; Aaron L. Wills; Charles Wilson; Jace T. Alexander; Dagan J. Barnett; Heidi L. Daum; Olivia J. Henson; Hannah L. Stringer;
CARY – Bianca Ledesma;
CHESTERFIELD – Allison I. Jordan; Thomas A. Jordan;
COLLINSVILLE – Sarah S. Braun;
COTTAGE HILLS – Va-Sheita B. Boatman; Mark B. Eldridge; Aubree L. Wallace;
DORSEY – Deanna K. Lawrence; Dianne L. Lynch; Lyla B. Stacey;
DOW – Jerra P. Laplant; Josie K. Laplant; Braydon L. Noble; Edward M. Roberts; Jeremy E. Young;
DU QUOIN – Alexander D. Zimmerman;
EAST ALTON – Audrey C. Bosse; Reinna Elena R. Eduria; Kayla R. Ellison; Cayla M. Fansher; Bradley S. Foiles; Makenzie L. Keller; Sgt. Daniel K. Lane; Piper L. Martin; Alexis N. Martinez; Wade R. McGee; Max D. Michael; Olivia R. Mouser; Emily L. Ogle; Jacob Sarich; Emmalee I. Smith; Thomas Strohmeier; Nolan Tolbert; Dorian M. Webb; Yamamoto Yasuhiro;
EDWARDSVILLE – Jillian C. Allen; Maxwell S. Baker; Clayton J. Bounds; Hannah E. Bradley; Trent M. Buckingham; Catharine L. Camero; Jeannette A. Carrington; Braden J. Coles; Kathryn J. Cousley; Pamela Dickerson; Benjamin P. Dona; Eowyn B. Dorethy; Nathanial M. Fleschert; Lauren P. Garver; Matthew Going; Christopher R. Hartsoe; Rachel F. Hensley; Katharine I. Horvath; Mackenzie B. Kimble; Kelsey J. Klepser; Ben A. Linck; Robert C. Madoux; Sophie A. McDonald; Audrey L. Noonan; Adrian C. Norcio; Anna C. Pearson; Spencer T. Rawson; Joshua C. Robinson; Michael A. Rody; Logan E. Roever; Benjamin S. Schardt; Justin E. Schneier; Clayton A. Snyders; Dylan A. Snyders; Noah X. Suhre; Taylor M. Thierman; Anna Tichenor; Jaeden A. Townsend; Kamryn N. Van Arsdale; Shalonda D. Wilkins;
ELDRED – Claudia Mather;
ELSAH – Grace A. Nicholson;
FAIRMONT CITY – Liliana Alcazar;
FAIRVIEW HEIGHTS – Michael Heimann;
GILLESPIE – Rylan C. Bruhn; Morgan R. Buckner; Cole J. Frensko; Trenton K. Greff; Levi Hatlee; Luke Hatlee; Haylee N. Ikerman; Eric G. Sauzek;
GLEN CARBON – Kenneth G. Allsup; Juliet I. Anoke; Ruben M. Benjankar; Austin J. Boike; Jeffrey C. Brown; Laine M. Chapman; Christina L. Clark; Tamia N. McCray; Pajtim Mora; Rachel L. Mueller; David M. Proyaseng; Madison M. Richey; Cullen B. Thomson; Timothy A. Tossey; Jaylon T. Tuggle; Raymond M. West; Michael P. Whaley; Keith A. Willeford; Grace I. Worak;
GODFREY – Roger D. Barfield; Elizabeth A. Beckmann; Viktor Belic; Paula Bernal Rodrigalvarez; Kimberly A. Blakely; Emma E. Bohannon; Riley E. Clancy; Charles Coy; Madeline M. Darr; Jonathan V. Das; Andrew S. Dixon; Sofija Djunisijevic; Elizabeth C. Dooling; Chase D. Ely; Audrey M. Ennis; Naomi J. Fader; William T. Fischer; Jonathon Foti; Hallie V. Gebelein; John A. Griffin; Vann G. Hall; Elana N. Hatcher; Cooper A. Haynes; Victor G. Humphrey; Anna K. Hurst; Madison R. Ingram; Ashley M. Kiel; Lauren Kirkby; Christian J. Kotzamanis; Anna Landuyt; Shawna T. Lowenstein; James K. Makaranga; Trenton W. Marshall; Kamren E. Mason-El; Connor R. Mathus; Hannah S. McKee; Matt T. Nagel; Jillian H. Nelson; Kamiah S. Newby; Landyn D. Oestringer; Samuel W. Ollenbittle; David F. Ollenbittle III; Paige M. Ontis; Josie C. Paniagua; Luke M. Parish; Cecilia F. Parker; Claire E. Paule; Sophia K. Paschal; Jacob W. Piel; Chloe R. Plough; Hayley A. Porter; Degion M. Pranger; Devin Pranger; Caleb J. Prettyman; Brantt L. Riederich; Ethan S. Romano; Hanka Rossbach; Andrew G. Roth; Jeremy W. Rowling; Lucas M. Rulo; Kudakwashe E. Sandi; Allie L. Schrumpf; Laura M. Shansey; Kayla J. Shobe; Cassia R. Short; Charles S. Simcox; Ashlee L. Sirois-Dietz; Ethan D. Snider; Madeline M. Strieker; Tate J. Sumpter; Coty J. Toney; Yoni Van Cleemput; Mary E. Verbais; Nina K. Walters; Monica M. Wendle; Crystal L. Westmoreland; Abigail C. Williams; Owen A. Williams; Faith A. Yinger; Joshua N. Yinger;
GOLDEN EAGLE – Zachary A. Holmes; MacIe Kinder; Allison M. Klaas; William J. Schleeper;
GRAFTON – Meagen A. Raub; Owen A. Weber;
GRANITE CITY – Jonas M. Barnes; Elizabeth L. Guenther; Allison E. Ledbetter; Arianna M. Newell;
GREENFIELD – Joelle E. Ford; Abby Goodall; Tyler J. Marshall; Carlye T. Ornellas; Anna J. Triplett;
HAMEL – Sophia J. Bloodworth; Marlee A. Smith;
HARDIN – Kylie M. Angel; Andrei J. Carmody; James R. Franke; Steven W. Harmon; Conner J. Herkert; Logan J. Swan; Maggie M. Toppmeyer;
HARTFORD – Alexis A. Brigman;
HIGHLAND – Laney N. Cooper; Hannah L. Wilson;
HOLIDAY SHORES – Alexis L. Boverie;
JERSEYVILLE – Thomas Albrecht; Brooke C. Anderson; Andrew J. Beck; Connor A. Berry; Jayda L. Bodenbach; Hope V. Brandt; Destiny M. Burgess; Keith D. Callahan; Christain Cathey; Alexis M. Cullen; Carly M. Daniels; Holly M. Edwards; Hunter J. Egelhoff; Lucy M. Fritz; Madelynn M. Gilman; Drake K. Goetten; Zachary T. Hartley; Austin R. Hayes; Max S. Heberling; Ryan M. Heitzig; Cierra N. Howell; Tommi L. Hunt; Morgan E. Johnson; Lane N. Jones; Katelyn E. King; Hayden S. Kirsch; Samuel T. Lamer; Seanah J. Lewis; Cassidy L. Loy; Christian M. Maag; Cole T. Martinez; Joshua D. McGuire; Sarah N. Molloy; Kathryn M. Mueller; Grace A. Myers; Tyler L. Noble; Sidney L. Parker; Braden M. Pickel; Joseph W. Randolph; Kaleb S. Setzer; Garret K. Smith; Bria E. Tuttle; Allyson Vanost; Josephine L. Wahl; Anne M. Walker; Zachary T. Wargo; Bryce E. Wellenreiter; Brooklyn E. Winters; Caden L. Witt; Leann K. Woodring; Brian R. Zaborac;
KAMPSVILLE – Trevor J. Eickmeyer; Shane R. MacAuley;
KANE – Michaela J. Hinderhan;
LITCHFIELD – Emily Doersam; Clayton P. Handshy;
MARYVILLE – Claire M. Harrison; Kyle S. Moore; Hunter A. Munie;
MEDORA – Addison T. Moore; Joseph A. Reno;
MICHAEL – Summer C. White;
MILLSTADT – Ben J. Stedman;
MORO – Sarah M. Crull; Daniel C. Gray; Hannah L. Klunk; Cecilia K. Kohlberg; Shelton M. Naumann; Toni N. Reynolds; Samantha R. Sanders; Katherine L. Schaaf; Jessica M. Schillinger; Morgan E. Twente; Brayden M. Zyung;
MOUNT OLIVE – Grace D. Bertolino; Samantha R. Jensen;
NEW DOUGLAS – Ashley J. Ellis; Mary Rensing; Samantha Schnefke; Matthew C. Sievers;
NEWTON – Tori M. Zumbahlen;
O'FALLON – Ian T. Bagby;
ONARGA – Noah R. Fink;
OTTERVILLE – William A. Abbott;
PALMYRA – Kayla Quarton;
PIASA – Mallory E. Clevenger; Emily Lowis;
PLAINVIEW – Jenna A. Beck; Amanda R. Cox; Aubrey D. Marsolais; Trayton B. McCann;
POCAHONTAS – Carter J. Wiegman;
QUINCY – Sierra N. Schafer;
ROCKBRIDGE – Kathryn R. Hoyt; Janan E. Klaffer; Allison L. Mettenburg;
ROODHOUSE – Josie K. Gillespie;
ROXANA – Nadia L. Doyle; Alyssa K. Reilly; Kaleigh N. Thien;
SHERMAN – Clair Stoecker;
SHIPMAN – Collin Dankenbring; Cara L. Reid; Sophia Ruffatto; Divien Schaefer;
SOUTH ROXANA – Jalenna M. Akers;
STAUNTON – Connor J. Anderson; Grace M. Bandy; Samuel Best; Valeria Cazares; Joseph Cisler; Jonathan Daugherty; Andrew Dustman; MacKenzie K. Fisher; Jacob W. Futrell; Koral Keehner; Seth M. Kleckner; Elijah J. Labonte; Kennedy Legendre; Jessica M. Loeh; Teagan Lorenz; Kendall L. Meyer; Dominic Morris-Laskowski; Zachary Painter; McKenzie L. Parish; Jack Pritchett; Danielle Russell; Emma Saracco; Taylor Seelbach; Joseph Siegfried; Cayden Silvester; Jordan E. Staggs; Sydnee Stanton; Emma Tjaden; Jacqueline Vercoglio; Allison Weller; Whitney Weller;
STEELEVILLE – Jacob L. Sutton;
SWANSEA – Keir A. Walker;
TROY – Isabel J. Lehan; Lindsey M. Miller;
WHITE HALL – Lakeleigh J. Brown; Hallee G. Pressey;
WILSONVILLE – Trenton Bertolis; Jordan T. Picklesimer;
WINCHESTER – Sydni L. Maggart;
WOOD RIVER – William M. Abney, Jr.; Kim C. Bruns; Blake D. Compton; Tabitha N. Dehne-Pizzo; Grant M. Greenwell; Ashtyn M. Hall; Payton G. Hartman; Kurtis S. Hyde; Makayla M. Mallon; Abigail R. Riti; Alexis M. Ryan; Kalee L. Schardan; Kaitlyn D. Schwitek; Alyssa K. Siemer; Emma C. Seibert; Riley J. Shook; David Spencer, Jr.; Kali M. Thomas; Deja L. Ware; Hailey J. Weid; Damien M. Wiseman; Gage S. Young;
WORDEN – McCartney D. Addison; Destiny N. Albrecht; Viktoriya L. Ernst; Faith D. Feldmann; Jennifer L. Halusan; William S. Messer; Brendan D. Steinmeyer;
MISSOURI
FLORISSANT – Paige N. Bradley; Nicholas A. Matteoni; Natalie O'Rando; Isabel J. Silliman;
HAZELWOOD – Paige M. Masterson;
HOLLISTER – Gwenda Holmes;
MARBLE HILL – Gracie L. Cook;
O'FALLON – Thomas J. Deavilla; Morgan Monia;
SAINT LOUIS – Amy L. Stuber; Alice D. Weaver;
SAINT PETERS – Geoffrey D. Schultz;
ANN –Brooke N. Mason;
WENTZVILLE – Jacob T. Goldstein;
COLORADO
FOUNTAIN – Danae Christensen;
Article continues after sponsor message
ARGENTINA
CABA –Juan Ignacio Cachaza;
BRAZIL
FORTALEZA – Eduardo M. Rodrigues;
CANADA
MISSISSAUGA, ONTARIO – Cameryon Stewart;
LATVIA
RIGA –Jelizaveta Govrova;
MEXICO
NAUCALPAN DE JUAREZ – Daniel Guerrero Gonzalez;
VENEZUELA
MARACAY – Alison Azarak; Justine Azarak;
Dean's List
ALTON – Allison N. Ackerman; Megan L. Anderton; Kyle L. Ater; Madison T. Baca; Sloane P. Ballard; Nathan D. Bennett; John P. Bland; Alexandra A. Blockton; Anna S. Brady; Heaven I. Bryan; Willow G. Buel; George U. Buhl; Ahmad J. Chapman; Adam D. Condron; Sophia H. Cox; Amie K. Cross; Isabelle H. Droste; Jonathan B. Erthal; Grant A. Fournie; Jeffrey M. Frankford; Josie M. Giertz; Virginia R. Glassbrenner; Faith M. Glassmeyer; Joseph M. Hall; Jenna F. Hand; Jennifer L. Hansen; Paige K. Heinemeier; Nicolette S. Henderson; Jaxson R. Hendricks, I; Brody R. Hendricks; Cully L. Higgins; Rachel L. Horn; Caroline M. Hussey; Darby E. Igo; Ashley M. Ingold; Joshua K. Jackson; Alexander N. Jennings; Jamie L. Kernan; Jerrick J. King; Grant E. Kolesa; Frank W. Kuchnicki, Jr.; Elyssa E. Landrum; Gabriel R. Lee; Alivia L. Levi; Jerel D. Loveless; Matthew K. Maloney; Emma M. Manns; Lynette M. McDonald; Isabel Montano; Lauren C. Pace; Leah E. Pohlman; Xander J. Reedy; Jacob T. Reese; Katherine Rich; Morgan L. Roberts, Jr.; Constance F. Roden; Janelle M. Rose; Eric Royal; Derrick E. Snipes; Caleb K. Spells; Casey J. Stanton; Gary W. Volz; Lucas J. Vowels; Kylie R. Watsek; Jamie L. Wiggs; Brooke L. Wolff; Luke Workman; Samuel S. Yungling;
AVISTON – Nathan G. Rakers;
BATCHTOWN – Jacquelyn R. Barczewski; Tanner Kiel; Shirley A. Medling; Maria J. Wieneke;
BELLEVILLE – Tamajuna Fitz; Alex J. Goedecke;
BENLD – Briget L. Dolliger; Ryan M. Sellers;
BETHALTO – Draven J. Brand; Amelia G. Canham; Lauren E. Carpenter; Samuel C. Copeland; Tahler S. Davis; Collin W. Elledge; Anthony J. Floyd, Jr.; Gwen G. Heckert; Serena N. Hogue; William A. Jones; Gavin T. Lyday; Madison D. McNealy; Brynleigh M. Mormino; Christie L. Nickle; Maura A. Niemeier; Kaelan P. Ott; Julian Pizzo; Austin L. Reed; Annabelle J. Reno; Jamie L. Ryan; Melina M. Schillinger; Lillian R. Shaw; Nikki D. Sheff; Gavin J. Shelton; Ambria K. Smith; Hannah R. Sontag; Erin J. Spahr; Rachel L. Sparrowk; Cole N. Stimac; Elizabeth M. VonBergen; Gracelyn A. Waters; Kaitlynn D. Wickenhauser; MacKenzie N. Williams; Charles A. Wineland;
BRIGHTON – Jeri K. Bonine-Burton; John Cannon; Anneliese N. Copple; Jared J. Dunnagan; Emma G. Ebbeler; Ashley N. Gibbs; Olivia R. Gresham; Rosemarie H. Hand; Noah J. Kelly; Toni M. Metz; Molly Novack; Erika C. Pfitzner; Collin M. Robinson; Blythe Roloff; Madison E. Schneider; Cale W. Schuchman; Benjamin E. Thompson; Morgan C. Vaughan; Johnathan Watson; Laura Watson; Ashleigh H. Watts; Zachary A. Wells;
BRUSSELS – Jenna M. Anderson;
BUNKER HILL – Justin Angle; Dawson G. Baker; Makensie M. Card; Aaron M. Davis; Ruth Gibson; Amanda E. Hardwick; Hanna N. Heeren; Emily Manar; Haylee C. Mize; Julianna Scroggins;
CARBONDALE – James H. Baltz;
CARLINVILLE – Morgan Broaddus; Paige S. Doyle; Owen M. Griffiths; Jacob E. Hamel; Charlie Kessinger; Ryan D. Koster; Erica Lentini; Kelsey E. McKee; Matilda Mitchell; Krystie E. Morrison; Maggie F. Newby; Alexis Norwood; Brogan Oswald; Briana Sanchez; Lauren Summers; Mia Verticchio; Marlee Whitler; Grace Wickert; Sara Wiese; Grace M. Wilton;
CARROLLTON – Laina R. Bennett; Katelun B. DeOrnellas; Dana L. Newell; Grace E. Rawe; Dylan M. Riley; Kayla M. Schmidt; Robert J. Stanley; Amy J. Taylor; Payton B. Wollenweber;
CHARLESTON – Lauren S. Kibler;
CHESTERFIELD – Clayton Camerer;
COLLINSVILLE – Evan I. Anderson;
COTTAGE HILLS – Katlyn M. Busse; Jeramiah Campagna; Derek L. Cherry; Samantha L. Gettings; Andrea D. Gray; Gabrielle J. Harlan; Jay'ion L. Harrison;
DORSEY – Linsa N. Dean; Kaitlyn R. Hemberger; Elizabeth K. Lebro;
DOW – Christine E. Gray; Aubrey F. Hunter;
EAST ALTON – Carrie J. Bantz; Natalie K. Boyles; Ethyn Davies; Jaden M. Dipaolo; Ethan R. Farris; Craig A. Goetten; Jacob R. Golenor; Teresa R. Hand; Madison P. Herrin; Bailey E. Hill; Julia E. Kovar; Sharlee R. Mason; Anna L. McLain; Audrie L. Meadows; Raylin J. Pearson; Aurora M. Plake; Sydnee G. Simms; Sophia M. Stockdale; Lucas E. Tankersley; Aeriol M. Turner-Miller; Max White; Austin N. Wilburn;
EAST ST. LOUIS – Jordyn N. Akins; Dionte Mason; Demonte M. Morris;
EDWARDSVILLE – Kelly C. Anderson; Aliana A. Anom; Deon Anoth; Jeff P. Arning; Cheyenne M. Bailey; Samantha N. Bertels; Jackson L. Borden; Jayna M. Connoyer; Michael Coseglia; Madilyn M. Curry; Kylie N. Danielson; Madison C. Delgado; Walter T. Dresner; Spencer Gruse; Nolan L. Guetterman; Japheth A. Hiller; Caitlin N. Hughart; Gretchen W. Iken; Olga J. Ivashyna; Cameron D. Johnston; Ava G. Kayich; Riley J. Kaylor; Ashley M. Kim; Carson Krapf; Logan Kuhns; Owen P. Lappe; Erin K. Lewis; Samantha K. Linck; Bethany C. Lybarger; Sophia D. Magnussen; Abraham J. Markowitz; Isaac F. Megbolugbe; Quinn M. Middleton; Tyler A. Miller; Logan Mushill; Aaron A. Neal; Calvin C. Perkins; Michael A. Pinson, II; Amy M. Portwood; Caden D. Rapp; Cole T. Reinking; Madison Rensing; Mason Q. Rothert-Radzom; Colin J. Samson; Andrew G. Schalk; Ann N. Schmidt; Jakob R. Schoeberle; Joshua C. Schumacher, II; Samuel D. Scott; Jessicka L. Slagle; Weston J. Slemmer; Mitchell W. Sylvies; Christian A. Tucker; Stephen E. Van Camp; Rachel L. Verdun; Cale M. Vogel; Jocelyn A. Wagner; Megan C. Walker; Simon A. Weakley; Elaine R. Wendler; Samuel P. Wheeler; Elizabeth A. Wilbraham; Brianna D. Yarbrough; Grace L. Zucca;
ELSAH – Dalton N. Hake; Jade E. Nicholson; Trinidad G. Robles;
FIELDON – Kate M. Jones;
FRREBURG – Jacob T. Isaacs;
GILLESPIE – Sarah Alepra; John C. Berry; Konner E. Harvill; Mikala R. Hayes; Jacob Remer; Michael C. Ross; Rylee Sarti;
GLEN CARBON – Jessica A. Barker; Kaitlyn E. Best; Beauregaurd B. Braundmeier; Gregory S. Desutter; Ann M. Dorgan; Andrew M. Douglas; Julia B. Drost; Avalon D. Eales; Diego Fuentes; Alexis M. Harris; Conrad U. Heppler; Megan A. Hubler; Nicolai G. Ivanov; Sophia G. Kienstra; Ian J. Lupardus; Brendan R. Maddox; John D. Matthews; Jackson T. McRae; Kyle P. Modrusic; Blake W. Moss; Cooper C. Nolan; Mia Ranbarger; Alissa M. Re; Gavin L. Schindler; Isabella Stucchi; Malinda M. Tedrick; Shelby Warren; Jessica Wolff;
GODFREY – Kamryn E. Bell; Isabel R. Borman; Jackson S. Brooks; Amber M. Cearlock; Alexia M. Conrad; Dre R. Davis; Ella G. Droste; Natalie M. Embry; Thomas K. Ennis, IV; Daylan G. Frerker; Elizabeth M. Glass; Benjamin M. Goble; Sloane I. Gottlob; Connor R. Hampton; Robert L. Harrison; Macey L. Hartman; Brooke N. Hill; Abbigail S. Jarnagin; Tyler J. Jones; Sophie C. Keay; Matthew A. Koesterer; Cinthia L. Martinez; Katelyn M. McDonald; Colin W. McFarland; Mlungisi B. Mhlanga; Elizabeth S. Militzer; Quincy K. Miller; Trenton M. Murphy; Devora M. Newquist; Seth O. Paul; Luke M. Plate; Caleigh N. Plough; Tammi M. Reynolds-Nasello; Emiliano I. Sanchez Labra; Quinn Snider; Tyler J. Steward; Caroline E. Stobbs; Ty Sullivan; Angelina J. Taul; Emily K. Tiller; Nicole L. Waldman; Alexis K. Williams; Abigail Yinger; William A. Yinger;
GOLDEN EAGLE – Alyssa E. Kress; Ellie C. Nolte; Trevor D. Pohlman;
GRAFTON – MacKenzie N. Bell; Greta R. Branz; Emily R. Carey; Maximus R. Loftus; Sarah E. Pryor; Olivia N. Rowling; Grant Thuer;
GRANITE CITY – Mitchell Dallas; Janiah N. Jones; Zidane E. Moore; Jennifer M. Weller; Samuel A. Wielgus;
GREENFIELD – Macy L. Bettis; Layne A. Borcky; Wyatt Courier; Colby B. Crafton; Jonas M. Ford; Isabelle G. Lansaw; Carly J. McAdams; Katie J. Morris; Sydney Petry; Taylor J. Smith;
HARDIN – Nicholas J. Baalman; Elly K. Pohlman; Chloe R. Sievers; Emily E. Wieneke;
HARTFORD – Brendon A. Dale; Leigh A. Nottke;
JERSEYVILLE – Isaac N. Balz; Joseph P. Brangenberg; Logan A. Buis; Dalton T. Comporato; Jenna K. Dean; Mallory A. Duggan; Isaac N. Gettings; Ashleigh Gotway; Ronald G. Guilander; Matthew G. Howell; Lily E. Ingram; Sabrina N. Ingram; Stetson A. Isringhausen; Kate M. Jones; Amanda L. Jumper; Emily E. Laird; Melissa A. LeMarr; Jacob R. Liles; Zane V. Longley; Morgan J. Margherio; Irene G. Mossman; James T. Pepper; Gracie R. Pohlman; Sara E. Poletti; Jackson D. Pranger; Robert L. Pranger; Cole D. Raub; Samantha A. Raymer; Angel P. Reed; Owen L. Roberts; Daniel J. Runge; Devon J. Rust; Jaelyn M. Schulte; Skyler K. Schuster; Kailey A. Smith; William C. Snyder; Hannah M. Taylor; Wylie Wagenblast; Hope A. Wahl; Emma J. Williams; Lily M. Wilson; McKennah Q. Youngblood; Mike Russell;
KANE – Ross A. Hartley; William S. Mitchell; Hannah E. Newell;
LIVINGSTON – Angela D. Nehls; Mollie Shemwell;
MARYVILLE – Derek J. Weeks;
MEDORA – Bryce D. Anderson; Cadence A. Woods;
MEPPEN – Jordan M. Tepen;
MICHAEL – Christina P. Gibson;
MILLSTADT – Holly Kleinschmidt;
MORO – David K. Crull; Melvin Hodge; Alyssa M. Mann; Conner O. McRae; Madysen N. Zyung;
NEW BADEN – Emma N. Blanchard;
OTTERVILLE – Brittany A. Heitzman;
PALMYRA – Kayla R. Myers;
PIASA – Dale Brandon; Regina C. Lindsay;
RED BUD – Darran M. Ferrell;
ROXANA – Lauren M. Clendenen; Austin J. Hammond; Jennifer L. Parks; Robert D. Phillips;
SAINT JACOB – Chandler D. Dugan; Emily E. Taake;
SHIPMAN – Caitlynn M. Hasquin; Claire M. Runde;
SOUTH ROXANA – Andrew Campbell; Adam T. Coles;
STAUNTON – Ty Abernathy; Anthony Alnwick; Trenton Becker; Savannah Billings; Jake W. Carter; Madilyn Chvala; Jacob Dillon; Hannah L. Garde; Brittany Hayes; Samantha D. Hoffman; Noufel B. Ramadan; Andrew L. Schaaf; Lachlan Shrum; Kylie A. Tomso; Caidy Tuetken; Cody Ury; Zachary R. Wagoner; Samantha Worthen;
TROY – Allyssa Correale; Dallas R. Zirkelbach;
WHITE HALL – Jared M. Killion; Dalton C. Smith;
WOOD RIVER – Stephen M. Abraham; Brayden E. Andrus; Hanah L. Ball; Grace M. Byron; Aerowyn E. Harris; Kassondra G. Hunt; Avery C. Lindley; Michelle D. Magos; Kyle G. Malley; Zachary E. Malley; William T. Malone; Skylar K. Maupin; Lashaka M. Mitchell; Taylor E. Murray; Sara J. Neal; Emmanuella Olunwa; Jaidyn V. Peebles; Leigha M. Peebles; David R. Pluester; Jason Saldivar; Jacey Trask; Braeden J. Wells; Emma M. Wiegand; Jordan E. Yenne;
WORDEN – Kaitlin A. Baker; Emily T. Behme; Kindel A. Berlingeri; Joseph S. Dickerson; Kelsey A. Doran; Ivy G. Dyer; Austin P. Jackels; Kelton D. Lee; Carter Marks; Bohdan Nichols; Libbie M. Nowell; Adam Overby; Samuel Probasco;
MISSOURI
FLORISSANT – Michael P. Grace; Rayshon C. Griffin; Hanna E. Marshall; Gavin T. Roberts; Kelsie E. Steib;
FOLEY – Joshua K. Politte;
IMPERIAL – Ethan D. Worley;
LAKE SAINT LOUIS – Megan Heilmann;
O'FALLON – Grace K. Osvath; Owen V. Sears;
SAINT LOUIS – Serenity A. Eldridge; Lorna E. Zanders;
SAINT PETERS – Kevin A. McCoy, Jr.;
CHARLES –William K. Hyten;
CALIFORNIA
FRESNO – Elizabeth G. Ladeairous;
FLORIDA
DUNNELLON – Charles P. Graham;
GULF BREEZE – Paige Bauer;
PALM BAY – Mary K. Penland-Holmes;
FRANCE
CHAMBERY – Charles Jovanny Nsonga;
NIGERIA
ISLAND – Jumai A. Muhammed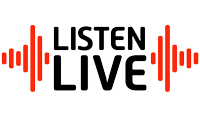 "3 Doors Down - Here Without You" now playing on The Bridge, the Riverbend's only Today's Hits station. Check out Riverbender Radio Today and Listen to Win!