Listen to this article
EDWARDSVILLE - Isayah Kloster led three Edwardsville players in double figures as the Tigers defeated Riverview Gardens of north St. Louis County 54-34 in a boys basketball game played Monday evening at Lucco-Jackson Gym.
The Tigers overcame a very scrappy Riverview team that played hard for the entire game, holding their top scorer, Cavoll Love, Jr., to six points in a very good defensive effort.
Get The Latest News!
Don't miss our top stories and need-to-know news everyday in your inbox.
"Riverview's a dangerous team to play against, especially when we're missing a few guys that help us handle the ball," said Edwardsville head coach Dustin Battas, "because they're aggressive, they trap and they pick you up the length of the court. So we certainly had our concerns, and we're extremely proud of our guys for handling that pressure and scoring 19 points in the first quarter. We got off to a great start, and then, I thought had a really good stretch in the third and early fourth quarter that kind of put the game out of reach for them. So overall, a great effort by our guys. I thought Lucas Greer did a great job of filling in for our point guards. It's just kind of a team effort taking what the defense gives you.
"That team's hard to play against," Battas continued, "because you can't run a bunch of plays and your guys just have to use their skill and intellect to kind of go make a basket and I thought we did a good job of that tonight."
The Rams kept playing hard and didn't make things easy for the Tigers on the night.
"They play really hard, they attack the ball," Coach Battas said. "The guy with the ball, they sometimes sent two at him. And (Love) averaging 24 points a game, and a big part of our emphasis on defense was making sure he didn't hurt us. To hold (Love) to six points says a lot about our guys' defensive effort, and that was a big factor in helping us win."
Many players, including Kloster, contributed to the win, and Battas feels that he's becoming a key part of the Tigers' makeup.
"Isayah's really starting to turn the corner on offense and be more confident," Battas said, "especially with some extra guys out, we need some guys to step up, and I talked to him and a couple of other guys about that after the (Breese) Mater Dei (Catholic) game. And he's a great guy and he works really hard. Sometimes, confidence comes with actually doing it in a game. I thought he had a good game against (Belleville) Althoff (Catholic), and he's kind of getting better every day. I thought Bryce (Spiller) had two big threes in the second half that he really needed and Lucas Greer made two threes and scored 10 points for us. So those are little things that we need because scoring baskets has been so hard for us."
The win was a good bounce back from a loss to Mater Dei in the Greenville Shootout on Saturday night.
"Yeah, very much so," Battas said. "Our guys like to compete, so we had a good practice on Sunday and a good walkthrough today. So I felt good about our preparation and our effort, and I'm just glad that it ended up working out for us and they were able to see the fruits of their labor."
Article continues after sponsor message
The Rams got a basket from D.B. Baker to take the first lead of the game at 2-0, but Kloster hit a pair of threes, sandwiched around two free throws from Spiller, to take an early 8-2 lead. After Riverview rallied to bring the score to within 10-6, the Tigers went on a 9-5 run, led by Kloster and Greer to take a 19-11 lead at the end of the first quarter.
The score stayed that way throughout the first half of the second quarter, with good defense on both ends, along with missed opportunities by both teams, kept the score as it was until a basket by Jaylen Davis made the score 19-13 with 3:56 left in the first half. The Tigers then scored the quarter's only other 10 points, as a three-point play from Alec Marchetto, a three from Zach Hoffmann and baskets from both Kloster and Iose Epenesa gave Edwardsville a 29-13 lead at halftime.
An exchange of a Spiller basket and a three by Damon Battle gave the Tigers a 31-16 lead to start the third quarter, and the Rams, behind threes from Battle and Davis, were able to come within 36-24 and 38-27. Hersch Greene scored five points in the period to give Edwardsville 41-27 advantage, and a free throw near the end made the score 41-28 for the Tigers after three quarters.
In the final quarter, a Greer three put the Tigers ahead 45-29, and from there, Edwardsville outscored Riverview 9-5 to give the Tigers the 54-34 win.
Kloster led the way for Edwardsville with 13 points, while Spiller had 12 points, Greer scored 10 points, Hoffmann hit for seven points, Greene scored five points, Marchetto had three points and both Epenesa and Shaun Pacatte each had two points.
The Rams were led by Battle's 16 points, while Davis came up with eight points, Love scored six points and Baker scored four points.
The Rams are now 2-7 and next play in the Normandy Holiday Tournament, the oldest tournament of its kind in the St. Louis area, against St. Louis Metro next Monday. The Tigers go to 7-3 and host KIPP Academy of St. Louis Tuesday night before facing Decatur MacArthur in the opening round of the Prairie Farms Collinsville Holiday Classic next Monday morning at 10:30 a.m. Battas is looking forward to what lies ahead, especially in the Collinsville tournament.
"It's certainly not going to get any easier," Battas said. "KIPP is going athletic and trap and press and try to be all over the ball tomorrow night. Then, drawing Decatur in round one of the Collinsville tournament is a tall task. They're 7-1, I believe, and from the coaches that I've talked to, they're really hard to play against. So we'll just keep practicing every day, try to get better, and not waste any court time. Hopefully, our guys will keep building their confidence and keep improving every day."
Read More: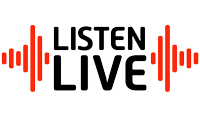 "Kelsea Ballerini - Hole In The Bottle" now playing on The River, the Riverbend's only Country station. Check out Riverbender Radio Today and Listen to Win!