John & Angie's Love Story
February 3, 2023 9:49 AM
February 3, 2023 10:55 AM
Listen to the story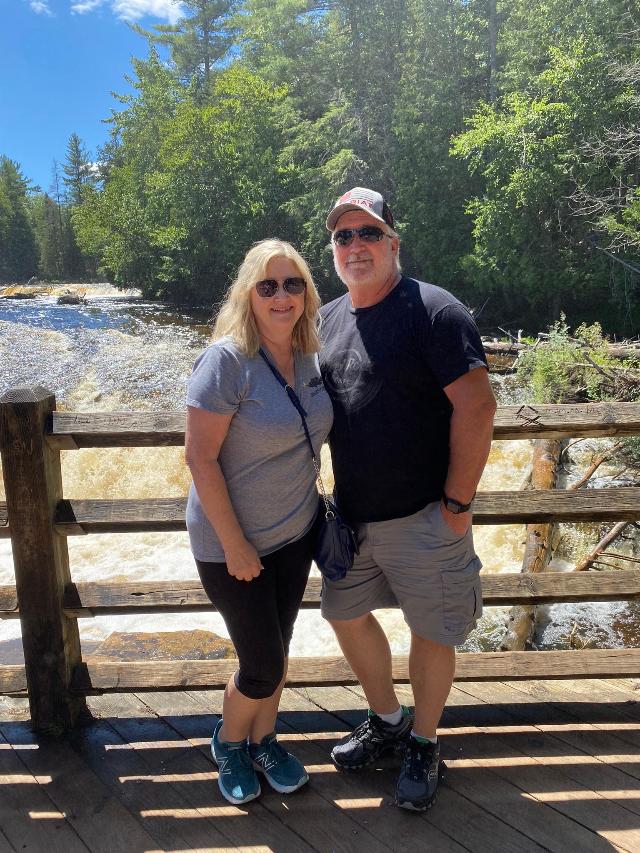 Couples names: John & Angie
Get The Latest News!
Don't miss our top stories and need-to-know news everyday in your inbox.
City: Granite City
Article continues after sponsor message
Date met or started dating: July 3, 1995
Date married: March 18, 2000
What makes your relationship special? We worked at the same place just in different areas. John would come into the store and buy a soda every day and ask for my number, I never gave it because we worked together and didn't think it was a good idea ( I was wrong ??) People we worked made it their mission to get us together, we were both single parents with 3 children 2 of which were the same age with one older and one younger. Time went on and I ended up having a flat tire in September my boss was insistent that I have John fix it. Being a single parent I couldn't pay much so told him I'd buy him a beer one day he said what about dinner. I agreed to have dinner with him and we've shared dinners for the last 28 yrs together. Raised all 6 kids together and have 14 grandchildren.
Share a memory you have made together: Raising a combined family as one and knowing we did well.
More like this: