November 6 2017 2:57 PM
| updated November 7 2017 9:20 AM
Listen to this article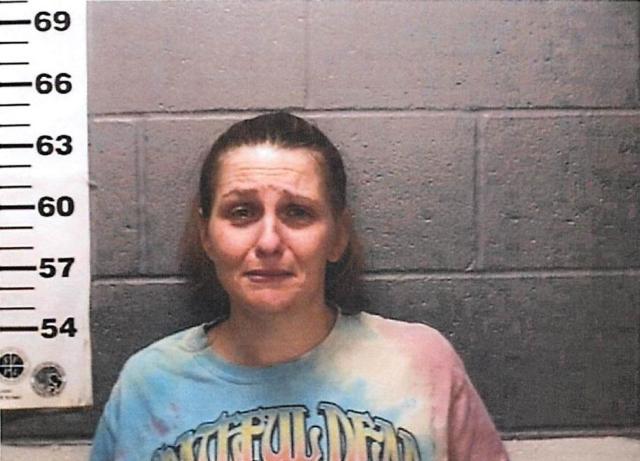 JERSEYVILLE - Jerseyville Police are investigating a first-degree murder and endangering the life of a child case that developed in Jerseyville over the weekend.
Jerseyville Police responded at 4:02 p.m. on Friday, Nov. 3, to Jersey Community Hospital on a call about a deceased malnourished child. Jerseyville Police discovered the 6-year-old child resided at a Jerseyville residence along with three other siblings and two step siblings. The 6-year-old's father, Michael Roberts of Jerseyville, 42, and step mother Georgena Roberts, 42 of Jerseyville, also resided at the residence with all of the children.
Upon investigation by the Jerseyville Police Department it was determined the 6-year-old and a 7-year-old were deprived of food by the father and step-mother as a form of punishment. The Department of Children and Family Services were contacted and all of the children were taken into protective custody. An autopsy was conducted on the 6-year-old and the preliminary findings by the pathologist for the cause of death was failure to thrive due to "extreme malnourishment." Toxicology and additional tests are pending.
Michael and Georgena Roberts were each separately charged today through the Jersey County State's Attorney's office for the following:
Count 1 – First-degree murder.
Count 2 – Endangering the life and health of a child (Class 3 felony – 6 –year-old child.
Count 3 – Endangering the life and health of a child. (Class A misdemeanor – 7-year-old child).
Michael and Georgena Roberts are currently incarcerated at the Jersey County Jail with a bond amount set at $500,000. The Jerseyville Police Department will continue to investigate all aspects surrounding the circumstances of this case. Police said no other further statements will be made at this time.
A person who described herself as a former family member of Georgena Roberts spoke to Riverbender.com on the condition of anonymity.
"It's hard for me as a parent to see this," the woman said. "It hurts my heart thinking that little boy died, thinking he was not loved."
She said the 7-year-old boy, who is the full biological brother of the deceased is currently in an intensive care unit, suffering from being extremely malnourished.
Like RiverBender.com on Facebook!