Listen to this article
Spring Turkey Applications: Hunters can apply for the third lottery for 2017 Illinois Spring Wild Turkey Season permits, with the application deadline on Feb. 9. Go to the IDNR website for more information athttps://www.dnr.illinois.gov/hunting/Pages/TurkeyHunting.aspx

Get Your 2017 Illinois Licenses Now: Illinois fishing, hunting and sportsman's combination licenses for 2017 are available from DNR Direct license and permit vendors, online through the IDNR website at www.dnr.illinois.gov, or by calling 1-888-6PERMIT (1-888-673-7648). The automated license system is available 24 hours a day. The 2017 licenses are valid through Mar. 31, 2018, unless otherwise noted.

Super Saturday: Take to kids to the Illinois State Museum in Springfield on Sat., Feb. 4 for a Super Saturday event "North in the Night: The Underground Railroad." Families visiting the museum between 11 a.m. and 3 p.m. will learn about the Underground Railroad and slavery in Illinois through activities, crafts, stories, and displays. Super Saturday events offer activities recommended for children ages 5 and older, with crafts and educational games. Parents and families are encouraged to participate. For additional information, phone 217-782-0061. The Illinois State Museum is located at 502 S. Spring St. in Springfield.
Get The Latest News!
Don't miss our top stories and need-to-know news everyday in your inbox.
Pere Marquette Bald Eagle Days: Enjoy watching bald eagles along the Illinois River and Mississippi River near Pere Marquette State Park this month by participating in one of the park's popular Bald Eagle Days tours. The informative programs about bald eagles are conducted on select dates in February. All programs begin at the Pere Marquette Visitor Center at 8:30 a.m., and reservations are required by calling 618-786-3323. To check the schedule of program dates, go online tohttps://www.dnr.illinois.gov/Parks/Documents/BaldEagleDaysPereMarquette.pdf

Eagle Fest at Modoc, IL: The 2017 Eagle Fest event will be held on Sat., Feb. 4 from 9 a.m.-3 p.m. at the Jerry F. Costello Lock and Dam in Modoc, IL. Enjoy eagle watching with spotting scopes. Tours of the lock and dam will be available. Lunch will be available for a suggested donation of $5.00 to cover lunch expenses. The event is free. The Eagle Fest is sponsored by the U.S. Army Corps of Engineers, U.S. Fish and Wildlife Service, IDNR, Randolph County Economic Development, Lower Kaskaskia Stakeholders, Inc., Randolph County, Chester
Tourism, North County Savings Bank, Evansville Booster Club, Horse Prairie Mutual/FarMutual, CLIFFTOP, Kaskaskia Valley Audubon Society, Prairie Du Rocher Chamber of Commerce, UNIFY, Gateway FS, and Kaskaskia River Port District. For more
information and directions contact the Kaskaskia River Project Office at 618-284-7160 or email at KaskyL&D@usace.army.mil.
IRAP Turkey Hunting: The Illinois Recreational Access Program (IRAP) is offering hunting opportunities for the 2017 Illinois Spring Wild Turkey Season. Adult turkey hunting for the third and fourth season segments is available in Christian, Clark, Fayette, Greene, Macoupin, McDonough, Sangamon and Schuyler counties to any registered hunter. In addition, first-time adult turkey hunters can also apply for Brown and Fulton counties. Youth turkey hunters (under the age of 18) can apply to hunt on private property for the 2017 Youth Turkey Season and regular season segments 3 and 4 in at least 35 counties across Illinois. The 2017 youth turkey season has been expanded to two weekends – Mar. 25-26 and April 1-2 statewide. To apply for an IRAP spring turkey hunting site, hunters must go to the IRAP's website and download an application and liability waiver, complete and sign it, and mail it to the IDNR.
https://www.dnr.illinois.gov/conservation/IRAP
Article continues after sponsor message
Deadlines for applications are Feb. 23 for youth season and Mar. 10 for regular season segments 3 and 4. In order to apply for seasons three and four, the applicant must first apply for a turkey permit through the IDNR spring turkey lottery system. The deadline to apply for the third lottery drawing is Feb. 9.
Send in Harvest Survey Info by Feb. 15: Illinois hunters who received a Free Upland Hunting Permit are reminded to return the 3"x5" Free Upland Hunt Harvest Survey Card before Feb. 15 (March 1 for those with permits during the extended rabbit hunting season which ends Feb. 15). Even if hunters were unable to hunt on their permit date, they must return the postage paid card to remain eligible for next year's drawing for a Free Upland Hunting Permit. This information is used to track hunter satisfaction, effort, harvest and the amount of upland game encountered at the sites. For all IDNR state sites that utilize the Windshield Card system for other hunting programs, the deadline is also Feb. 15. The link to the Windshield Card Reporting site is: https://dnr.state.il.us/windshieldcard/index.asp
Native Seeds and Plants for Sale: The IDNR Mason State Nursery has developed a seed mix of Illinois native forbs and grasses that is suitable for use in developing a monarch/pollinator habitat. One packet of these seeds will cover 1,000 square feet. The cost is $40.00 per packet plus shipping and handling. The Mason State Nursery also has 40 species of Illinois native plants available for sale in containers. These plants are $4.00 each, but they must be picked up at the Mason State Nursery in Topeka, IL. Delivery is not available for the container plants. For more information and/or to order, contact the Mason State Nursery: https://www.dnr.illinois.gov/conservation/Forestry/Pages/Tree-Nurseries.aspx
Africa Program: The Illinois State Museum Research and Collections Center will host a lunchtime program "Africa: Animals and Issues" on Wed., Feb. 15 from noon until 1 p.m. The free event is open to the public. Richard Leary, ISM Geology Curator Emeritus, recently traveled on safari to southern Africa, visiting Botswana, Zambia, and Zimbabwe. He will discuss some of the issues facing animals in this region. The free program will be held at the ISM Research and Collections Center at 1011 E. Ash St. in Springfield. For additional information, please contactevents@illinoisstatemuseum.org or 217-782-0061.
Springfield Archaeology Program: The Illinois State Museum's Paul Mickey Science Series program "The Archaeology of Racial Hatred: Springfield, Illinois" presented by Floyd Mansberger of Fever River Research in Springfield will be held on Wed., Feb. 15 from 7-8:30 p.m. The program is free and open to the public. The Science Series takes place in the Auditorium at the Illinois State Museum, located at 502 South Spring St. in Springfield. For additional information, please contact events@illinoisstatemuseum.org or 217-782-0061.
Hunter and Boating Safety Education Courses: Register now for Hunter Safety Education and Boating Safety Education courses from the IDNR. Spring classes are being scheduled. Check the IDNR website for class dates and locations: https://www.dnr.illinois.gov/safety/Pages/ListOfEducationCoursesByCounty.aspx

Camping Reservations: Make your reservations now for campsites and shelters for many Illinois state parks and other IDNR sites for 2017. Reservations can be made online through the Reserve America website at www.reserveamerica.com using a Visa or MasterCard.
Read More: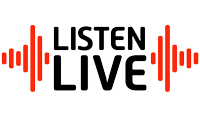 "Lewis Capaldi - Before You Go" now playing on The Bridge, the Riverbend's only Today's Hits station. Check out Riverbender Radio Today and Listen to Win!