Listen to this article
PIASA - The following students have achieved honor or high honor roll for the first semester at Southwestern High School in Piasa.
HIGH HONOR ROLL
Get The Latest News!
Don't miss our top stories and need-to-know news everyday in your inbox.
Senior Class of 2022 High Honor Roll
Olivia Ahlemeyer, Thomas Albrecht, AmyDee Bachman, Jelsumina Biciocchi, Laini Bock, Dale Brandon, Joshua Eddington, Joshua Goff, Alexandria Goss, Grace Greenwell, Mackenzie Hampsey, Whitney Keith, Kayla LeMarr, Haileigh Lenger, Emily Lowis, Hannah Nixon, Owen Nixon, Quinn Owens, Kayla Rudolph, Chloe Ruyle, Ashton Seniker, Riley Tucker, Levi Unverzagt, Abby Van Doren, Megan Webb, Laina Wilderman, Cadence Woods
Junior Class of 2023 High Honor Roll
Brandon Adams, Jillian Beilsmith, Hank Bouillon, Cassie Christian, Rylee Crane, Macaylin Day, Kennedy Dempsey, Audrey Gordon, Vance Hake, Madyson Henderson, Jillian Hoback, Tyson Kahl, Ryan Raymond, Taylor Richey, Collin Robinson, Gracie Schneider, Benjamin Thompson, Corbin Tutterow, Jaron Whipps
Sophomore Class of 2024 High Honor Roll
Wyatt Akers, Matthew Arendell, Kelsey Bray, Carson Burns, Mia Greenwell, Abigail Hellrung, Gavin Humm, Colin LeMarr, Parker LeMarr, Abigail McDonald, Jillian Smith, Alexandra Wigger
Freshman Class of 2025 High Honor Roll
Article continues after sponsor message
Ike Austin, Lainie Behrends, Reagan Beilsmith, Alivia Brandenberg, Ian Brantley, Greyson Brewer, Makenzie Cottingham, Gracie Darr, Madison Fenstermaker, Kyle Foss, Hailey Gula, Aaron Gunning, Ashlyn Hall, Layla Hall, Jonah Harper, Alexis Harrop, Kori Laubscher, Ryan Lowis, Hannah McQuay, Jeshurun Ken Opolencia, Ava Pulley, Addyson Quirk, Nicholas Ragsdale, Emily Raymer, Anneliese Shatley, Megan Stewart, Piper Voorhees
HONOR ROLL
Senior Class of 2022 Honor Roll
Tanner Albrecht, Madison Anderson, Emily Cambron, Jordan Cottingham, Gavin Custer, Charles Darr, Gavin Day, Morgan Durham, Addison Green, Madyson Heffington, Alyssa Hicks, Caleb Mary, Bryan McGee, Nina Phillips, Bo Richey, Madysen Sanzoterra, Katelyn Schrieber, Cale Schuchman, Callie Stormer, Nicholas Thurm, Kylie Todd, Erica Wallace, Morgan Williams, Devon Yost
Junior Class of 2023 Honor Roll
Miraina Biciocchi, Madison Bryant, Karalynn Buis, Cailyn Cottingham, Masen Day, Tristyn Ditterline, Casey Dugan, Kathryn Egelhoff, Melanie Goff, Eathan Hartley, Samuel Marshall, Allison Medford, Justin Paul, Madison Pruiett, Paige Randolph, Blythe Roloff, Laney Scott, Austin Stanton, Christopher Stucker, Alison Wilson
Sophomore Class of 2024 Honor Roll
Reydien Bailey, Garrett Beuttel, Chiara Biciocchi, Samantha Brewer, Caden Bunting, Dylan Collier, Morgan Coon, Logan Crane, Rocky Darr, Kyle Duitsman, Lola Francis, Cassidy Gaither, Trenton Goodbrake, Ashlyn Huber, Alyssa Kasten, Logan Keith, Peyton Kress, Aubrey Reno, Zachary Rue, Austin Seets, Hope Seniker, Madison Seymour, Cheyann Taylor, Avenelle Tennill, Jeremy Webb
Freshman Class of 2025 Honor Roll
Cadence Ater, Maizie Ball, Blake Belangee, Cali Bolin, Landon Brueggeman, Mason Cougill, Logan Custer, Roston Dinkelman, Logan Durbin, Kaylin Holtorf, Benaiah Lavey, Nicholas McGee, Elizabeth Milford, Isaiah Myette, Noel Ottwell, Braden Scifres, Haleigh Sinclair, Sydney Valdez
Read More:
Related Video: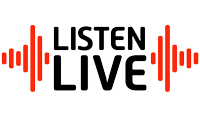 "Van Halen - Why Can't This Be Love" now playing on The Eagle, the Riverbend's only Classic Rock station. Check out Riverbender Radio Today and Listen to Win!