April 25 2022 11:21 AM
| updated April 25 2022 11:23 AM
Listen to this article
ALTON - Local Alton band Hideous Gentlemen is releasing their new album "Imitation of Myself" at a celebration concert at The Conservatory in Alton on Friday, April 29 at 7 p.m.
Get The Latest News!
Don't miss our top stories and need-to-know news everyday in your inbox.
Physical copies of the album will be available at the release concert at The Conservatory, where Hideous Gentlemen will perform alongside bands Piasa Creek and 40 Thieves. The physical album will also be available at Riverbend Records and the Alton Music Exchange. The album will release digitally on streaming platforms on May 13; Hideous Gentlemen is on Spotify, Apple Music, Bandcamp, SoundCloud, YouTube, and Facebook.
Hideous Gentlemen is made up of lead singer/songwriter Jared Unfried, guitarist and backup vocalist Rob McDonald, bassist David Kirbach and drummer Doug Klein. Every member of the band except Unfried was born and raised in Alton, and Unfried himself moved to the area a few years ago. Unfried described the band's sound as "Nirvana meets Tom Petty."
Unfried said the band started in 2012 and has played several live shows and released several "volumes" - a series of Hideous Gentlemen EPs - over the years, but this will be the first physical record the band has released "in a long time" and the band's longest record so far at 14 total tracks.
The pandemic shutting down live performances allowed Hideous Gentlemen to take a slightly different approach to this album than their previous releases, Unfried said.
"We spent the entire quarantine time recording it - I mean, we spent about a year and a half making this record," Unfried said. "We weren't doing a million shows a year, so we said, 'If we're not going to go out and do shows - or we can't do shows because we weren't allowed to go out - then let's just focus all of our attention on recording,' which is what we did."
Hideous Gentlemen found themselves with more time to focus on "content and other aspects than just sweating on stage," which included studio recording and making music videos, which Unfried said the band has been putting more effort into.
"It was definitely the most effort we've ever put into a single recording. Definitely the most fulfilling, but also the most stressful. We really kind of pushed ourselves to the limits of what we were capable of," Unfried said. "Luckily we made it out alright - it wasn't easy, that's for sure, like any relationship. Sure we got on each other's nerves, but we all love each other and we make it work."
Unfried said he hopes the band's efforts pay off and that their latest long-form body of artwork is well-received in an era of short-form viral videos.
Article continues after sponsor message
"We really put everything we had into this one, we hope everybody really enjoys it. It's definitely a different piece of art," Unfried said. "The common person is only focusing on a 20 or 30-second video clip on the internet - we put together a 75-minute, 14-track concept album, and we want to share it with everybody."
"Imitation of Myself" releases physically on April 29 and digitally on May 13. More information about Hideous Gentlemen's upcoming performances is below:
Hideous Gentlemen
"Imitation of Myself" Album Release Celebration/Concert
Friday, April 29
Doors open at 7 p.m., music begins at 7:30 p.m.
Piasa Creek will open the show followed by Hideous Gentlemen, with 40 Thieves closing.
Venue: The Conservatory
554 E Broadway, Alton, IL 62002
(618) 433-1341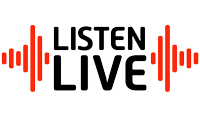 "Billy Idol - White Wedding" now playing on The Eagle, the Riverbend's only Classic Rock station. Check out Riverbender Radio Today and Listen to Win!