Listen to this article
Your amateur radio hobby lets you be very helpful in emergencies; ARES-RACES, SkyWarn, etc. The U.S. Coast Guard Auxiliary can use your skills and your desire to serve!

We can give you more training for bigger duties. The Coast Guard Auxiliary offers training and operational activities you may have only dreamed about. You can qualify for FEMA emergency training as well as some training provided by the Active Duty U.S. Coast Guard.

We are all volunteers. You determine the amount of time you want to invest. There is no pre-set or required commitment level. We are civilian citizens, age 18 and up. We are the Volunteer, Uniformed Civilian component of the Coast Guard. (Our pay is gratitude and recognition!)

Active Duty Guardians depend on us to be there. While we have no police or military function, we do operate under orders from the U.S. Coast Guard on many of our missions. We train to step into support roles with the active duty Coast Guard in times of need, if you want to do that. We are a Force Multiplier for the Coast Guard. We enable their resources to go further!

We have a good time together. There are a great variety of activities you can choose to participate in with the Coast Guard Auxiliary. We train safe boaters. We do safety inspections on personal boats and some commercial boats. We support Recreational Boating Safety and Marine Environmental Protection. We run patrol operations on the river. We make appearances at
the boat shows and other events, etc.

We save lives. All of our activities are oriented toward making recreational boating a safer activity, and the water a safer place to be. We are the face of the U.S. Coast Guard in our communities. When we appear in uniform we are part of Team Coast Guard. When transmit over the radio, we are the voice of the U.S. Coast Guard.

We invite you to get to know us. Give us a call. Come to a meeting. See what we do. Determine whether we are a fit for your interests.

To learn more about Boater Education, Vessel Safety Checks and other services provided by the Coast Guard Auxiliary - or if you are interested in learning how to become one of us - please visit us online at www.uscgauxflotilla3-13.org or contact us at msz@charter.net.

The United States Coast Guard Auxiliary is composed of uniformed, non-military volunteer civilians who assist the Coast Guard in all of its varied missions, except for military and direct law enforcement. These men and women can be found on the nation's waterways, in classrooms and on the dock, performing safety patrols, vessel safety examinations and public education. The 31,000 members of the Coast Guard Auxiliary donate millions of hours annually in support of Coast Guard missions.
Article continues after sponsor message
Subscribe Now to Breaking News
Read More: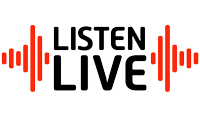 "REO Speedwagon - Roll With The Changes" now playing on The Eagle, the Riverbend's only Classic Rock station. Check out Riverbender Radio Today and Listen to Win!