| updated January 24 2022 9:36 AM
|
Listen to this article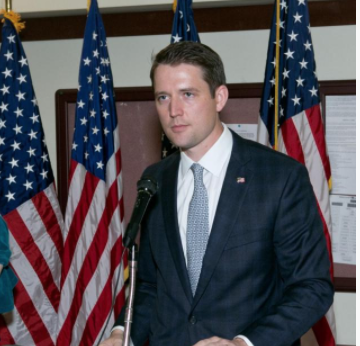 EDWARDSVILLE— Madison County State's Attorney Tom Haine announced today that he has filed a lawsuit on behalf of Madison County to halt the enforcement of the recently-enacted legislation that divided the county's judiciary into subcircuits.
Madison County was joined in this lawsuit by a pro se plaintiff. The suit was filed in Sangamon County, and a hearing on the issue could be scheduled as early as next week.
Get The Latest News!
Don't miss our top stories and need-to-know news everyday in your inbox.
"This subcircuit law has serious Constitutional issues, and is being rushed forward in a reckless way," Haine said. "We are arguing that a pause is warranted here to let clearer heads prevail. With this pause, our upcoming 2022 judicial elections can be held county-wide, as they have always been, while the courts closely review this very dubious new subcircuit scheme."
Article continues after sponsor message
Among many issues, the suit argues that "Madison County will sustain substantial, irreparable harm by forcing the application of an unconstitutional law suddenly drafted and immediately applied here (but not other places in Illinois) without adequate review which will risk confusion and defects in the upcoming 2022 judicial election."
The suit also states that the act is "unconstitutional, ambiguous, and poorly-drafted… and required to be implemented immediately with no time for a cleanup, clarification, or judicial review. The act's ambiguity and inconsistency place an undue burden on Madison County to interpret and successfully implement new subcircuits for the 2022 elections."
House Bill 3138, which was passed and signed into law by Governor Pritzker earlier this month, creates four judicial subcircuits in the Third Judicial Circuit, which includes Madison and Bond Counties.
The Madison County Board passed a resolution on January 13 condemning the subcircuit legislation and authorizing the State's Attorney's Office to consider legal action.
More like this: