| updated March 10 2021 11:31 AM
|
Listen to this article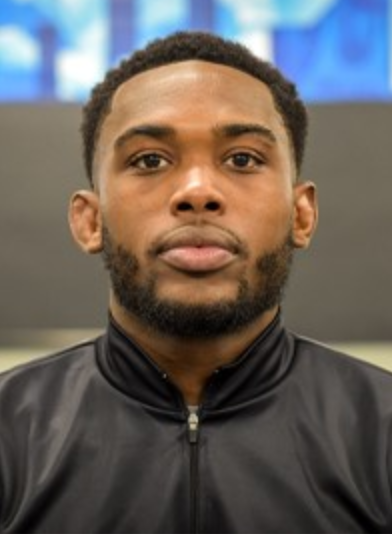 DECATUR — Junior D.J. Millett of Granite City will be entered with 10 Millikin University athletes in the National Wrestling Coaches Association Division III National Wrestling Championships. Millett is wrestling at 133 pounds and has a 7-2 overall record.
The Millikin University wrestling team has 10 athletes entered in the National Wrestling Coaches Association (NWCA) Division III Coaches Association National Wrestling Championships to be held March 12-13 at the Xtream Arena in Coralville, Iowa. Millikin is the two-time defending College Conference of Illinois and Wisconsin (CCIW Champion) and is ranked seventh in the most recent NWCA Division III rankings.
Get The Latest News!
Don't miss our top stories and need-to-know news everyday in your inbox.
After the NCAA canceled the Division III National Tournament for a second straight year due to the COVID-19 pandemic, the NWCA Coaches Leadership Group stepped forward to host an event that will allow Division III wrestlers to compete on a national level. The event will place the top eight wrestlers in each weight class, and each will earn NWCA All-American honors. No team points will be kept or team awards given.
The Big Blue has three wrestlers ranked in the Top 10 in their weight class according to the last NWCA Individual Rankings. Senior Bradan Birt (Epworth, Iowa, Western Dubuque H.S.) is number one at 165 pounds. Bradan Birt is 9-0 on the season after winning his fourth CCIW Champion last month. Bradan Birt is a three-time All-American. Senior, returning All-American, Logan Hagerbaumer (Quincy, H.S.) is ranked second at 197 pounds. Hagerbaumer is 9-0 and has won his second CCIW title at 197 in 2021. Senior Tristan Birt (Decatur, Walhert Catholic H.S.-Iowa) is ranked fifth at 157 pounds. Tristan Birt is 4-1 on the season and won his third straight CCIW Championship in February.
Millikin sophomore Peter McCusker (Rantoul, H.S.) has All-American aspirations after going 10-0 in 2021 winning the CCIW Championships at 149 pounds.
Millikin Lineup
125-Freshman Trey Pearcy (Charleston, H.S.) 6-2
133-Junior DJ Millett (Granite City, H.S.) 7-2
Article continues after sponsor message
141-Junior Jordan Carson (St. Louis, Mo., Triton College) 7-2
149-Sophomore Peter McCusker 10-0
157-Senior Tristan Birt 4-1
165-Senior Bradan Birt 9-0
174-Junior Shaylan Loomis Lucas (Rock Island, Lincoln College) 6-5
184-Freshman Micah Downs (Wapella, Tolono Unity H.S.) 6-5
197-Senior Logan Hagerbaumer 9-0
285-Sophomore Brayan Reyes (Springfield, Lanphier H.S.) 7-2
More like this: