Governor Signs Rep. Elik And Sen. Harriss Legislation Into Law
Listen to the story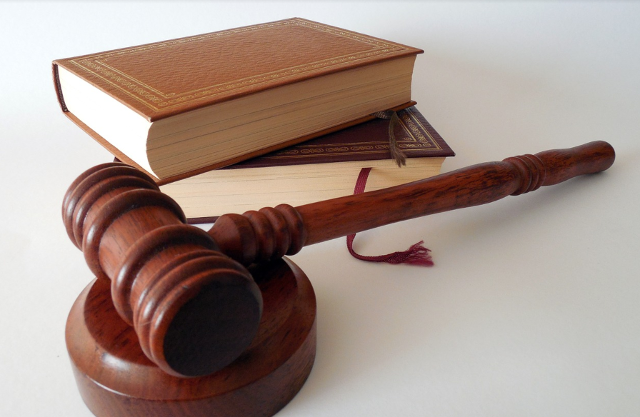 SPRINGFIELD - Three bills sponsored by Illinois State Representative Amy Elik (111th-Alton) and State Senator Erica Harriss (56th-Glen Carbon) were signed into law by Governor Pritzker. The Metro East lawmakers' legislation was included in ninety bills recently signed into law.
Get The Latest News!
Don't miss our top stories and need-to-know news everyday in your inbox.
Rep. Amy Elik and Sen. Erica Harriss' legislation signed into law by Governor Pritzker includes honoring Constitution Day in the state, addressing the teacher shortage, and improving background checks on contractors providing transportation for foster children.
Introduced at the request of the Madison County Regional Office of Education, State Senator Erica Harriss and Representative Amy Elik's legislation signed into law (HB 1273) will commemorate September 17 each year as Constitution Day and shall also be a commemorative holiday within school calendars. Constitution Day is recognized federally but not by the State of Illinois, this will not require schools to close for the holiday.
"Not all Illinois schools celebrate or recognize Constitution Day," said Rep. Elik. "This new law will ensure schools are celebrating and honoring the U.S. Constitution by recognizing the holiday under Illinois law."
"It's my hope through this new law, it will provide students a better understanding of our government and maybe even spark civic engagement in our youth," said Senator Harriss. It's extremely important students have a better understanding on the three different branches of government and know their basic rights and guarantees."
Article continues after sponsor message
With nearly 3,000 teaching positions left unfilled as of February 2023, State Senator Erica Harriss and State Representative Amy Elik's legislation (HB 1297) would allow a private school teacher or administrator the option to purchase up to 2 years of service credit if a teacher completed at least 10 years of service as a teacher.
"This is another incentive to encourage former educators to come back to teach in our public schools," said Rep. Elik. "With almost 3,000 educator positions left unfilled, the legislature needs to continue to find ways to help recruit more educators in Illinois."
"Our teachers are incredibly important, and this new law will grant educators the flexibility and incentives they deserve to help fill the gap our schools across the entire state are seeing due to the current shortage," said Senator Harriss.
Recommended by the Illinois State Police, Rep. Elik and Sen. Harriss' legislation (HB 2618) signed into law seeks to improve background checks on every driver who applies for employment with a transportation provider under contract with the Illinois Department of Children and Family Services (DCFS). The new law requires applicants to have their fingerprints electronically submitted to the State Police for criminal history record information. The applicants' fingerprints will be checked against State Police and Federal FBI criminal history records databases.
"The signing of this bill ensures that individuals transporting a child in the care of the state are who they say they are and is a further protection for some of our state's most vulnerable youth," said Senator Harriss. "We have an obligation to improve regulations to make our state agencies better, and this does just that."
"Strengthening background checks on DCFS transportation providers will improve the safety of all foster children receiving a ride by the state agency provider," said Rep. Elik. "This improves legislation I sponsored that was signed into law last year that requires proper training for drivers on the installation and operation of a child car seat, possession of a valid driver's license and an adequate driving record, proof of insurance, and proper vehicle maintenance."
Stay up to date on news and legislative action in the Illinois General Assembly by visiting RepElik.com and SenatorEricaHarriss.com.
More like this: