Glen Carbon Business Owner Admits to Selling Misbranded Male Enhancement Supplements
Listen to the story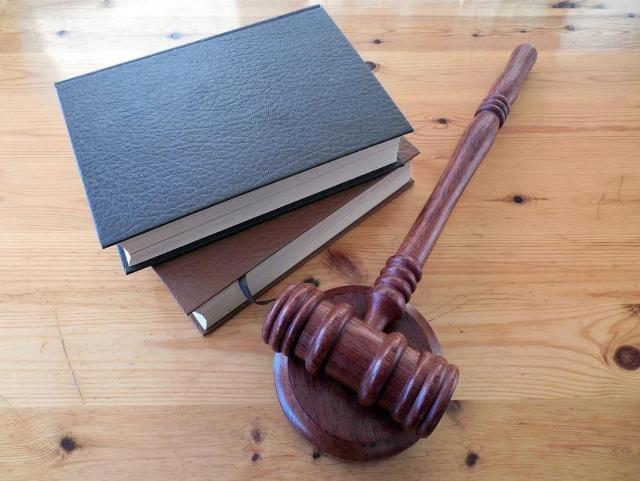 EAST ST. LOUIS – William Goldsmith, 48, a Glen Carbon man who operated an online business admitted guilt in federal court of misbranding the ingredient list on a male sexual enhancement supplement product, thus deceiving his customers. Goldsmith pleaded guilty to a felony information Thursday charging one count of introducing misbranded drugs into interstate commerce.
"Protecting consumers is critical to a healthy business environment, and entrepreneurs who use deceitful tactics to sell misbranded products place profits above people," said U.S. Attorney Rachelle Aud Crowe.
Get The Latest News!
Don't miss our top stories and need-to-know news everyday in your inbox.
"Misbranded prescription drugs that are smuggled from overseas can present a serious health risk to those who buy and use them. The drugs can contain unknown ingredients and can be made under unknown conditions," said Special Agent in Charge Ronne G. Malham, Food and Drug Administration Office of Criminal Investigations Chicago Field Office. "We will continue to investigate and bring to justice those who traffic in misbranded prescription drugs."
According to court documents, Goldsmith owned and operated an online store called Malosi Herbs from his home in Glen Carbon from 2016 through July 31, 2019. To create inventory, he imported sildenafil citrate from China and India, personally placed a mixture of it into pill capsules, left sildenafil citrate off the bottle's ingredient label and distributed the misbranded male sexual enhancement product to hundreds of customers across the U.S.
Article continues after sponsor message
The business was estimated to have generated more than $250,000 in gross proceeds. Goldsmith labeled the product: "Ma'Kava," "Ma'Kava Private Stock," and "Night Cap X." The product's ingredient list claimed to only include "natural" herbal ingredients, such as horny goat weed, black maca, kavalactone, tongkat ali, panax ginseng, ginkgo biloba, and sea cucumber extract. Goldsmith was charged because his products contained sildenafil citrate, and it was not properly listed on the ingredients' label or any branding of the Ma'Kava products. Sildenafil citrate was an active ingredient in prescription drugs approved by the FDA to treat erectile dysfunction due to its effect on the human body to open capillaries, increase blood flow and speed up a heart rate, according to the criminal complaint.
However, the FDA most recently warned consumers of a possible adverse reaction of taking sildenafil citrate for patients using heart or blood-thinning medications—as individuals could have a higher risk of heart attack or stroke. Goldsmith's sentencing is scheduled for 10:30 a.m. on Dec. 5, 2023. The FDA and USPIS conducted the investigation, and Assistant U.S. Attorney Zoe Gross is prosecuting the case. Individuals who purchased products from Malosi Herbs or Goldsmith between 2016 and July 2019 may be a victim in this case.
If you believe you are a victim, contact the U.S. Attorney's Office by emailing:
Please provide your full name, mailing address, telephone number, and email address.
More like this: