June 6 2017 10:36 AM
| updated June 6 2017 10:39 AM
Listen to this article
GLEN CARBON - Girl Scouts of Southern Illinois (GSSI) recently wrapped up its annual Girl Scout Cookie Program. The cookie program was a tremendous success with over 7,800 girls selling more than 1,038,000 boxes of delicious Girl Scout Cookies.
Get The Latest News!
Don't miss our top stories and need-to-know news everyday in your inbox.
"This year's Girl Scout Cookie Program was a huge success! I'd like to thank all of our girls, their parents and the fantastic volunteers who contributed to the success of the cookie program," said Kelly Jansen, Director of Product Program for GSSI. "The dedication and commitment of all those involved allow us to provide girls throughout southern Illinois with a great Girl Scout Leadership Experience."
The top sellers for each county/region can be found below:
Service Unit

Name

Boxes

Troop

Hometown

Alton / Godfrey / Wood River / Roxana

Alyssa Herbst

804

00047

Alton

Belleville / Swansea

Kalayna Beskorovany

1297

00093

Belleville

Bethalto

Hope Rosales

1116

00577

Bethalto

Bond County

Dalani White

514

08800

Greenville

Centralia

Madaline Ruez

500

08338

Centralia

Clark / Cumberland Counties

Anastasia Turner

707

02170

Marshall

Clay County

Elizabeth Lagle

1266

08829

Rinard

ClinClair

Lynn Shirley

1035

00734

Summerfield

Clinton County

Kaleigh Voegeli

1018

08834

Carlyle

Collinsville

Elise Thomlinson

1503

00302

Collinsville

Crawford / Jasper Counties

Kaylynn Paddick

750

02484

Willow Hill

East Marion County

Vanessa Dodson

600

08572

Salem

East St Louis / Cahokia / Centreville

Carre Webster

261

00874

Granite City

East Williamson County

Jaycee Hill

410%

08073

Marion

Eastern Coles County

Ariana Sluder

908

02643

Ashmore

Edgar County

Kadrianne Henry

426

02080

Paris

Edwardsville / Glen Carbon

Jayden Henschen

668

00954

Hamel

Effingham County

Jeavenlee Lira

1251

02300

Effingham

Fairview Heights / Caseyville

Mackenzie Watson

326

00043

Fairview Hgts

Fayette County

Delaynee Ward

400

08383

Vandalia

Granite City / Madison / Venice

Hannah Groetecke

984

00521

Granite City

Highland

Emmah Reppond

503

00496

Highland

Jackson County

Abigail Fields

1098

08158

Carbondale

Jefferson County

Article continues after sponsor message

Sydney Fenton

1473

08653

Mt Vernon

Jersey / Calhoun Counties

Claire Meininger

2115

00235

Shipman

Johnson / Pope Counties

Sadie Hinkle

506

08649

Cypress

Lawrence County

Zoe Booth

601

08704

Bridgeport

Massac County

Addyson Johnson

819

08695

Metropolis

Millstadt / Columbia / Dupo / Smithton

Alexandria Kampmeinert

501

00303

Columbia

New Athens / Marissa / St Libory / Freeburg

Chelsea Sinn

601

00356

Freeburg

North Franklin County

Paige Jennings

606

08924

Benton

North Randolph County

Alaina Smith

549

08081

Ruma

O'Fallon / Shiloh

Erin Hanny

1155

00595

O'Fallon

Perry County

Ellyette Ralston

501

08124

Du Quoin

Richland County

Alexandra Lomas

1000

08345

Olney

Shawnee

Elizabeth Marshall

751

08287

Shawneetown

South Macoupin County

Kayleigh Trimm

382

00628

Bunker Hill

South Randolph County

Addison Gottschammer

754

08791

Ellis Grove

Troy St Jacob

Leah Connelly

506

00258

Troy

Union / Pulaski / Alexander Counties

Karleigh Ellis

752

08528

Alto Pass

Wabash / Edwards Counties

Presley White

519

08505

Mt Carmel

Washington County

Susan Kressin

314

08736

Okawville

Waterloo

Addison Koppeis

363

00745

Valmeyer

Wayne / Hamilton / White Counties

Kayli Kohn

658

08779

Fairfield

West Frankfort

Katie Arview

751

08017

West Frankfort

West Williamson County

Laney Baltzell

750

08062

Carterville

Western Coles County

Madison Parks

574

02462

Mattoon
The Girl Scout Cookie Program helps girls gain five valuable skills – goal setting, decision making, money management, people skills and business ethics – that will benefit them throughout life. In addition, proceeds from the cookie program help Girl Scouts of Southern Illinois recruit and train adult volunteers, provide financial assistance so Girl Scouting is available to all girls, improve and maintain camp properties, and develop and deliver extensive program activities for girls.
Girl Scouts and cookies share a rich history. While recipes and box designs have changed over the years, selling cookies remains an important part of today's Girl Scout program. The activity of selling cookies is directly related to the Girl Scouts' purpose of helping all girls reach their full potential and helping them become strong, confident and resourceful citizens. All cookie proceeds stay right here in southern Illinois.
Many successful businesswomen today say that got their start selling Girl Scout Cookies. While participating in cookie activities, girls are members of a team working toward a common goal, with each girl striving to do her best. Customers had the opportunity to not only choose from a variety of cookies for themselves, but they could also purchase cookies to benefit GSSI's Gift of Caring program. GSSI's Gift of Caring program, called Operation: Sweet Treats, allowed customers to purchase and donate cookies that will be sent to military members serving overseas as well as local military organizations in southern Illinois.
Girl Scouting has inspired more than 50 million girls and women since its founding in 1912. Girl Scouts of Southern Illinois is a high-capacity Girl Scout council serving approximately nearly 12,500 girls and over 5,000 adult volunteers in 40 ½ counties in southern Illinois. GSSI is the premier organization providing all girls in southern Illinois a Girl Scout Leadership Experience.
The mission of Girl Scouting states: Girl Scouting builds girls of courage, confidence, and character who make the world a better place. Girl Scouts is the world's pre-eminent organization dedicated solely to girls - all girls - where, in an accepting and nurturing environment, girls build character and skills for success in the real world. In partnership with committed adults, girls develop qualities that will serve them all their lives - like strong values, social conscience, and conviction about their own potential and self-worth.
Today's Girl Scouts not only enjoy camping and crafts, but they also explore math and science and learn about diversity, good citizenship, leadership and teamwork. Girl Scouting is the place where girls experience the fun, friendship and power of girls together.
Girl Scouts of Southern Illinois is a not-for-profit organization supported by various United Ways throughout the region. Girl Scouts is a Proud Partner of United Way.
Read More: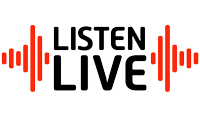 "Def Leppard - Love Bites" now playing on The Eagle, the Riverbend's only Classic Rock station. Check out Riverbender Radio Today and Listen to Win!
Most Popular
Top Stories
Most Recent