Listen to this article
GLEN CARBON – Girl Scouts of Southern Illinois (GSSI) held its 8th Annual Meeting on April 1 at the Holiday Inn in Mt. Vernon, Illinois. During the meeting, approximately 260 Girl Scout members (adults and girls) from throughout southern Illinois elected Board of Director members and received a "State of the Council" report from Linda Manley, GSSI Board of Director Chair, and Sarah Durbin, GSSI Chief Executive Officer.
In addition, Girl Scouts of Southern Illinois recognized top Girl Scout volunteers which are the heart of Girl Scouting. GSSI's nearly 5,000 Girl Scout volunteers play an important role in providing leadership programming and opportunities for over 12,400 girls in southern Illinois. The theme for this year's GSSI 8th Annual Meeting was GSSI Growing Stronger Together.
Get The Latest News!
Don't miss our top stories and need-to-know news everyday in your inbox.
"Girl Scouting in Southern Illinois is strong and growing stronger but we couldn't provide outstanding programs and services to our girls without our dedicated Board of Directors," said Durbin. "These dedicated and talented professionals help GSSI achieve its mission of building girls of courage, confidence and character who make the world a better place," Durbin added.
Following are GSSI Board of Director members elected at the 8th Annual Meeting:
Officers of the Council
1st Vice Chair, Sarah Anderson, Mt. Vernon
Sarah is the Director of Physical Medicine with Good Samaritan Regional Health Center in Mount Vernon and St. Mary's Hospital in Centralia. She has been a Girl Scout troop leader for 12 years and has helped girls in her community achieve their Girl Scout Gold, Silver and Bronze Awards. Sarah brings to Girl Scouting expertise in human resources and business. She is also an active volunteer for the American Diabetes Association, American Cancer Society and American Heart Association.
2nd Vice Chair Deanna Litzenburg, Edwardsville
Deanna is an attorney and shareholder with Mathis, Marifian & Richter (MM&R) and focuses her practice in a variety of areas ranging from civil litigation, commercial litigation to workers' compensation and employment law. Deanna also brings to Girl Scouts of Southern Illinois a tremendous background in human resources and finance. She is on the education committee and serves as the financial secretary of her church in Highland. Deanna is a graduate of Leadership Belleville and a former member of the Board of Directors of the Girl Scouts of Shagbark Council.
Treasurer Susan Bowman, Highland
Susan is the Secretary/Treasurer of The Korte Company in Highland, Illinois. She was a Girl Scout from 1st through 12th grade and received the prestigious Girl Scout Gold Award. She also served as a Girl Scout troop leader from 1993 to 1999 for her daughter's troop. Susan also serves on the Faith Countryside Homes Board of Directors and served previously on the board of directors of Latzer Library, Highland High School Band, Chestnut Health and was an Allocations Committee Member with Alton United Way. She is currently the Treasurer and a member at large of the Board of Directors and serves on the Finance Committee and Property Task Force.
Directors-at-Large
Steve Bushong, Waterloo
Steven is a Professor of Network Design and Administration with Southwestern Illinois College (SWIC). He holds numerous professional certifications in IT and specializes in Data and Network Assurance. He volunteers with many agencies including: Big Brothers/Big Sisters of Southern Illinois, Girl Scouts of Southern Illinois (and GS of River Bluffs, GSSI legacy council), Boy Scouts of Okaw Valley Council, Camp Ondessonk and Waterloo Sports Association.
Beth Freeburg, O'Fallon
Beth is Dean of the School for Professional Studies at Saint Louis University in St. Louis. As Dean, she is a major administrator, chief academic and fiscal officer for SPS and its mission of offering globally accessible, academic, professional, and continuing education programs for adults and working students in Saint Louis University's Jesuit tradition of excellence. Beth brings a wealth of experience to GSSI including human resources, education, training & grant writing. She currently serves on GSSI's Board Development and Fund Development Committees and Leading Ladies Metro East Committee.
John McCracken, Edwardsville
John is an attorney/partner with Goldenberg Heller & Antognoli, P.C. He actively volunteers in the Edwardsville community and has served on the Board of the YMCA and the Children's Home & Aid - Southern Region. He also is the Chair of the Fire and Police Commission for the City of Edwardsville, is a member of the Goshen Rotary Club and is a member of the Girl Scouts of Southern Illinois' Property Task Force and Finance Committee.
Carla Nilson, Herrin
Carla was a past member and Vice President of Shagbark Girl Scout Council (one of GSSI's legacy councils). She brings to Girl Scouting extensive knowledge in human resources education. Carla is a Girl Scout Lifetime Member and a Juliette Gordon Low Society member. Carla also served as a Girl Scout troop leader and Service Unit Director. Carla has earned the prestigious Girl Scout Thanks Badge and Thanks Badge II.
Mary Jo Pembrook, Edwardsville
Mary Jo is a piano teacher in an after school Performing Arts Program at Southern Illinois University Edwardsville. She is married to Randy Pembrook the Chancellor of SIUE. She is a graduate of the University North Carolina at Chapel Hill with a Bachelor of Music degree, University of Kentucky at Lexington with a Master of Music degree and holds a Phd in Music Theory from Florida State University at Tallahasse. She was a Girl Scout from the 4th to 9th grade.
James Sabella, O'Fallon
James is the owner of Wolfersberger Funeral Home in O'Fallon. James is a retired officer from the United States Air Force. He brings to Girl Scouts special skills in human resources and business. James also volunteers in his community at the VFW and is a church council member. He has been a "cookie dad" for the past three years and two of his daughters have been Girl Scouts.
Norma Trimble, Robinson
Norma is a retired educator from Robinson. She brings to Girl Scouts expertise in human resources, marketing & public relations and education. Norma is passionate about the development of youth, and was not only active in the classroom, but involved with both the Girl Scouts and Boy Scouts, soccer clubs and swim teams since 1994. As a girl, she was a Camp Fire Girl for 12 years (no Girl Scouts in her community) and later served as troop leader for her daughter's Girl Scout troop.
Board Development Committee
Article continues after sponsor message
Michelle Darnell, Mt. Vernon
Michelle is the Regional Vice President for Clinical Integration and Systems Improvement at SSM Health - Illinois Region. She bring to Girl Scouts extensive background in finance and business. Michelle was a Girl Scout, her mom was her troop leader and her oldest daughter was a Girl Scout. She is a judge for Illinois Performance Feedback, and has served as the President and Treasurer of the Illinois Association for Health Care Quality.
Continuing Board of Directors Members
Linda Manley, Chair, Highland
Linda is a Financial Advisor with Edward Jones Investments. Linda, a Girl Scout Lifetime Member, has been involved with Girl Scouting for 40 years, first as a Girl Scout through high school and later as a troop leader, Service Unit Cookie Chair and Service Unit Treasurer. She brings outstanding skills and knowledge in fundraising, finance, business and technology. Linda currently serves on GSSI's Board of Directors as Board Chair. She also serves on the St. Paul Education Foundation board, Jarvis Township Senior Program board and the Troy/Maryville Chamber of Commerce board.
Angie Zahn, Secretary, Trenton
Angie is the owner of Zahn Appraisal Service and a Broker with Strano & Associates Real Estate. She served as a Past President of Girl Scouts of River Bluffs Council for six years and on the Board of Directors for 12 years. She has been Girl Scout Mentor and Girl Scout Leader for the past 29 years and under her leadership, seven of her girls have earned the prestigious Girl Scout Gold Award. Angie is a Lifetime Member of the Girl Scouts and a founding member of GSSI's Juliette Gordon Low Society.
P. Anne Haltenhof, Columbia
Anne worked for Mark Twain Bank for 21 years where she was Controller for Mark Twain Services, the Information Technology Division of Mark Twain Bank. She is retired from Wells Fargo Advisors where she worked for 15 years and was a Senior Project Manager in the Project Management Center of Excellence. Anne was a Girl Scout as a child and says she wants to give back to Girl Scouts because the organization helped shape who she is today. She is a graduate of Saint Louis University with a degree in Business and Accounting.
Richard Huntington, Mt. Vernon
Richard is a retired Vice President of St. Mary's - Good Samaritan Hospital. Richard brings to the Girl Scouts Board of Directors more than 32 years of healthcare experience and has extensive expertise in financial management. He also served on the Boards of Mt. Vernon Township High School, St. Mary's Catholic Church and Big Brothers/Big Sisters of Greater St. Louis. Richard is the Chair of the Finance Committee and is also on the Property Task Force.
Courtney Lee, St. Louis
Courtney is an Olin Board Fellow and is currently studying Corporate Finance at Washington University, Olin School of Business. She graduated from Brown University with a bachelors in Business Economics. Courtney is Vice President of Education for Toastmasters International and mentors at-risk, low-income, girls through Take Stock in Children which provides support, guidance and friendship to prepare them for college.
Sandra Maxwell, Carbondale
Sandra is a retired secondary school administrator and secondary teacher from Carbondale Community High School. During her tenure at CCHS, she served in a number of positions ranging from classroom teacher, program director, department chairperson and school administrator. Sandra brings to Girl Scouting an extensive background in human resources management. Sandra has served on many boards including Carbondale Community High School Education Association, various community Juvenile Prevention programs and the United Way of Carbondale.
Melanie Mills, Charleston
Melanie is a retired professor from Eastern Illinois University located in Charleston. She is a long-time volunteer with Girl Scouts having served as a troop leader, cookie chair, and camp director for many years. Melanie is also proud of her three daughters and a granddaughter who are all in Girl Scouts. She brings to GSSI an extensive background in education, fund raising, as well as marketing and communications.
Diane Siemer, Teutopolis
Diane is a Girl Scout Lifetime Member and has volunteered with Girl Scouts for 26 years. She has been a troop leader, Service Unit Manager, Cookie Chair, Troop Camp Trainer and served in a variety of roles including fund development and was Chair of the Nominating Committee with the Legacy Council River Bluffs. She brings to Girl Scouting expertise in business and education. She is a founding member of GSSI's Juliette Gordon Low Society. She has been awarded Volunteer and Leader Pins, Phyllis Turner Dye Award and the Appreciation Pins I and II.
Nancy Smolak, Herrin
Nancy is a kindergarten teacher in Marion. She brings to Girl Scouts fundraising, marketing, graphics & design and educational program experience. She joined Girl Scouting in 1962 and was later a Girl Scout troop leader for her daughter and other home-schooled girls in Franklin and Williamson counties. Nancy continues to volunteer at registration events, cookie sales, Fall Festival and chaperoning at various Service Unit events.
In addition, Kaitlyn Barnett from Troy and Rowan Dothager from Staunton were selected as GSSI Girl Ex-Officio Board Members. Lexi Scrivner from Bluford will serve as a mentor to the GSSI Girl Ex-Officio Board members. As Girl Ex-Officio Board Members, Kaitlyn and Rowan will give advice and input to policies and other governance matters. The girls' service on the board is for one year and provides these girls a great leadership opportunity and a voice for today's girls. Girl Ex-officios must be between the ages of 14-17.
Girl Scouts of Southern Illinois is a high-capacity Girl Scout council serving over 12,400 girls and nearly 5,000 adult volunteers in 40 ½ counties in southern Illinois.
The mission of Girl Scouting: Girl Scouting builds girls of courage, confidence, and character who make the world a better place. Girl Scouts is the world's pre-eminent organization dedicated solely to girls; where, in an accepting and nurturing environment, girls build character and skills for success in the real world. In partnership with committed adults, girls develop qualities that will serve them all their lives - like strong values, social conscience, and conviction about their own potential and self-worth.
Today's Girl Scouts not only enjoy camping and crafts, but they also explore math and science and learn about diversity, good citizenship, leadership and teamwork. Girl Scouts is the place where girls experience the fun, friendship and power of girls together.
Girl Scouting has inspired more than 50 million girls and women since its founding in 1912. Girl Scouts of Southern Illinois is a not-for-profit organization supported by various United Ways throughout the region.
For more information, please call Jay Strobel or Erin Johnson at 618.692.0692.
Read More: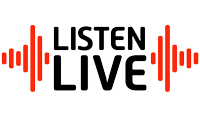 "Garth Brooks (Chris Gaines) - It Don't Matter To The Sun" now playing on The River, the Riverbend's only Country station. Check out Riverbender Radio Today and Listen to Win!