Listen to this article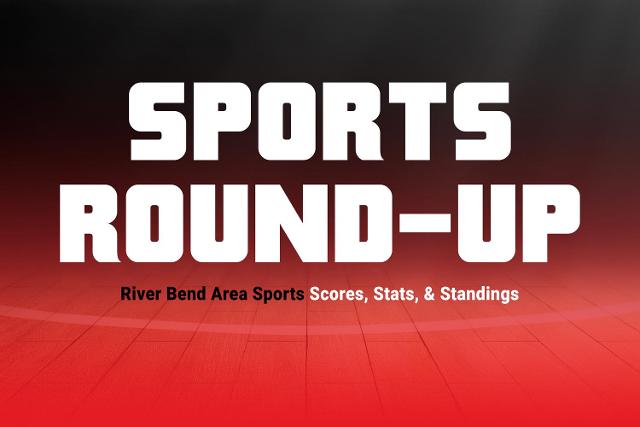 FRIDAY, JAN. 27 BOYS BASKETBALL ROUND-UP
Get The Latest News!
Don't miss our top stories and need-to-know news everyday in your inbox.
FREEBURG 57, EAST ALTON-WOOD RIVER 49
In a back-and-forth conference game at Memorial Gymnasium in Wood River, it was the Midgets getting the best of the Oilers.
Freeburg went out on top and led 19-14 after the first quarter. EAWR flipped the script though and led 31-29 at the half. After a tense third quarter the game was tied up at 40.
Unfortunately, Wood River was outscored 17-9 in the fourth quarter as the Midgets were able to hold them off.
The Oilers fall to 10-15 while the Midgets are 17-7.
Freeburg was led by Lane Otten's 29-point performance. Caleb Weber had 10, Jase Brentlinger and Cole Stuart each scored six, and Bryson Browning scored five.
As for the Oilers, Devon Green led them with 12 points. Seth Slayden had nine and Jakob Gerber had eight.
COLUMBIA 72, SALEM 37
It was a dynamic duo Friday night for the Eagles. Dylan Murphy led all scorers with 24 points and was followed by Jack Steckler who put in 21. Sam Donald added 12. Murphy went a perfect 4-4 from the three-point line.
Columbia moves to 23-2 on the season while Salem falls to 6-18.
For Salem, Connor Tennyson scored 12 and Seth Bailey scored 11.
The Eagles sit atop the Cahokia Mississippi Conference at 6-0.
COLLINSVILLE 71, BELLEVILLE WEST 60
The Kahoks were on fire Friday night on the road at Belleville. They got off to a quick 22-8 lead after the first quarter, but the Maroons used a 21-point second quarter and only trailed 32-29 at the half.
Three players went off for Collinsville including Zach Chambers with 21 points, Jamorie Wysinger with 17, and Jake Wilkinson with 16. Chambers went a perfect 9-9 from the field and 3-5 from the free-throw line.
As for Belleville West, Myles Liddell led with 13 points followed by David Marshall Jr. with 12, Quincy Cotton with 10, and Jordan Lacey with nine. Daylen Byrd and Brandon Scott each scored eight.
Article continues after sponsor message
The Kahoks improve to 16-9 while the Maroons slip to 1-12.
MARISSA 55, VALMEYER 33
Marissa improves to 14-5 on the season thanks to a big game from Garrett Harrell. His 21 points led all scorers on the night. Chase Hurst scored 12 while Brock Portz had 11.
Valmeyer falls to 5-14 on the season.
TRIAD 65, CIVIC MEMORIAL 31
The Knights led the entirety of this game by scores of 9-1 after the first quarter, 29-10 at the half, and 44-19 after three. They improve to 20-5 on the season and have now won 10 straight.
Triad had three players score in double digits. Aydin Hitt led with 15 points, McGrady Noyes had 12, and Tyler Thompson had 11. The Knights had 10 different scorers.
Triad's win streak brings them to the top of the Mississippi Valley standings at 6-1 in conference action.
The Eagles fall to 2-5 in the conference and 11-13 on the season.
VANDALIA 69, STAUNTON 34
Vandalia used a big first-quarter push outscoring the Bulldogs 20-2. They would never lose that lead and went on to a big conference win.
Vandalia improves to -7 while Staunton goes to 8-12.
EDWARDSVILLE 41, O'FALLON 39
EAST ST. LOUIS 67, ALTON 51
BREESE CENTRAL 47, ROXANA 32
GREENVILLE 58, PIASA SOUTHWESTERN 44
MOUNT VERNON 63, ALTHOFF CATHOLIC 48
MATER DEI 50, TEUTOPLIS 46
More like this: