| updated February 10 2022 4:20 AM
|
Listen to this article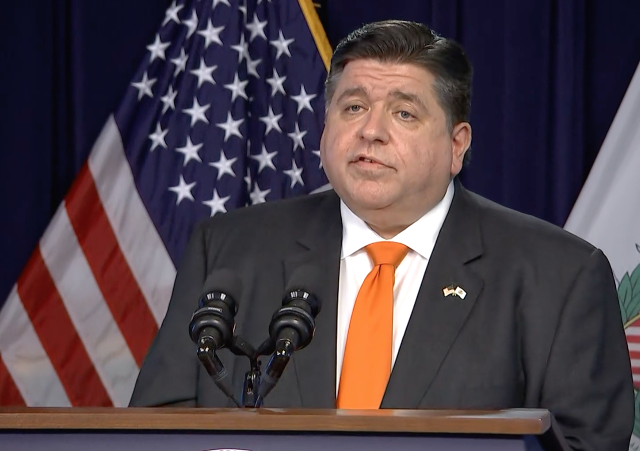 SPRINGFIELD - Gov. J.B. Pritzker made the expected announcement Wednesday that he plans to have the indoor mask mandate removed by Feb. 28. He did say that it will not apply to "sensitive locations of K-12 schools.
Illinois is one of only nine states that had still required masks inside public places.
Get The Latest News!
Don't miss our top stories and need-to-know news everyday in your inbox.
"My intention is as we've seen these numbers peak at about 7,400 hospitalizations, and heading downward significantly - we're now I think under 2,500 hospitalizations, so that's almost a third of where we were at the peak and heading even further downward - to lift the mask mandate in the indoor locations by Feb. 28," the governor said.
Article continues after sponsor message
"And that... of course, we still have the sensitive locations of K-12 schools, where we have lots of people who are, you know, joined together in smaller spaces, thousands of people interacting in one location at a time. And so that's something that will come weeks hence. But very importantly, things are getting better across the state of Illinois."
Pritzker's announcement comes as he continues to battle a legal challenge to his mask mandate for Illinois schools. A temporary restraining order was issued last week by a judge in Sangamon County that prohibited certain school districts from enforcing the requirement.
Pritzker emphasized again that he planned to appeal the ruling, calling it "out of step with the vast majority of legal analysis."
More like this: